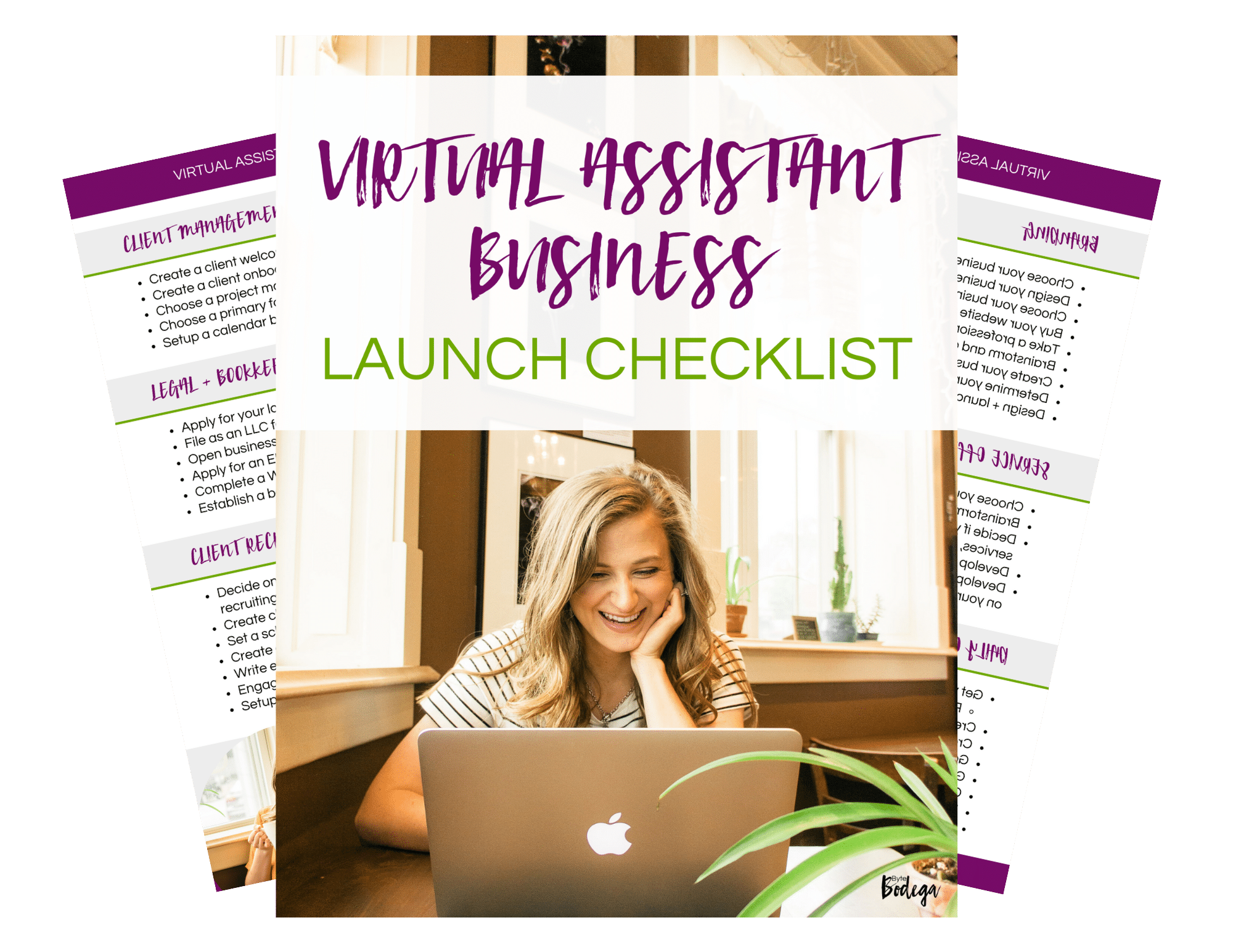 Free
Virtual Assistant
Launch Checklist!
Complete this checklist and you'll have alllll the things you need for your virtual assistant business launch! I'm giving you the list of everything I did (and the things I should have done!) when I started my own online business working with clients remotely.
Creating a brand for your VA business
Getting your business legal and protected
Recruiting new, high-paying clients for your business
Managing client projects through day to day operations
I started my business in 2017 on a whim when my husband found out he was being laid off from his job to make some extra money.
About 6 months after that, I quit my 9-5 job to serve virtual assistant clients full-time. 
Since that time, I've learned just about everything there is to know about becoming a successful VA.
Now, I'm on a mission to help people like you do the same!