Having a personal branding photoshoot is a bucket list moment for most solopreneurs. At least, I know it was for me!
It's not something that we often do from the very beginning of our businesses, as they often come with a substantial investment. Having now done one myself, I feel that they are incredibly worth it!
It's super important to prepare ahead of time to make sure you get the most out of your session and one of the most important parts of that process is creating a brand photoshoot shot list.
When you've never done a photography session for your business before though, it's hard to know what exactly to include in it.
That's why I'm sharing what I think are the essential photos every virtual assistant or online business owner needs in their final gallery to get the most of their images and grow their business.
WHY CREATE A BRANDING PHOTOGRAPHY SHOT LIST?
When you invest in personal branding photos, you'll often be using the images over and over again in different ways over an extended period of time. So having versatility and variation in your gallery is crucial.
The best way to ensure that you get that flexibility is to know what you need before you go into it. So I encourage you to spend some time thinking about how you want to use the images.
Here's a few common places people often put them to work:
Business Website Design
Instagram Marketing / Feed
Facebook Cover Photo
Pinterest Graphics
Paid Ad Campaigns
Print Advertisements
Affiliate Partnerships
Guest Blogging
Webinars
You probably won't use all of these, but you'll more than likely use at least two or three different ones. That means that you'll need different images for those different marketing strategies since every platform has it's own style.
For example: Pinterest always uses tall, vertical images where instagram is usually square. So that's two veryyy different shots you'll want depending on what platform you focus on.
That's why it's important to start brainstorming your brand photoshoot shot list way ahead of time.
I know it can be pretty overwhelming to think about literally every single place you'll want to use your images. So I hope this list helps you brainstorm what will be the most beneficial for you and how you can put your pictures to work for your business!
Read Next: The Top Personal Branding Photography Benefits

#1 YOU IN YOUR ZONE OF GENIUS
As online business owners, it's pretty rare that we get to meet our clients in person. That's why having an image of you doing your "thing" is super important. It helps your clients or customers visualize you doing what you do best to help them!
This shot also expresses professionalism to those that are considering working with you. If that new potential client can visually see you in your element, it's way easier for them to trust you'll do a great job.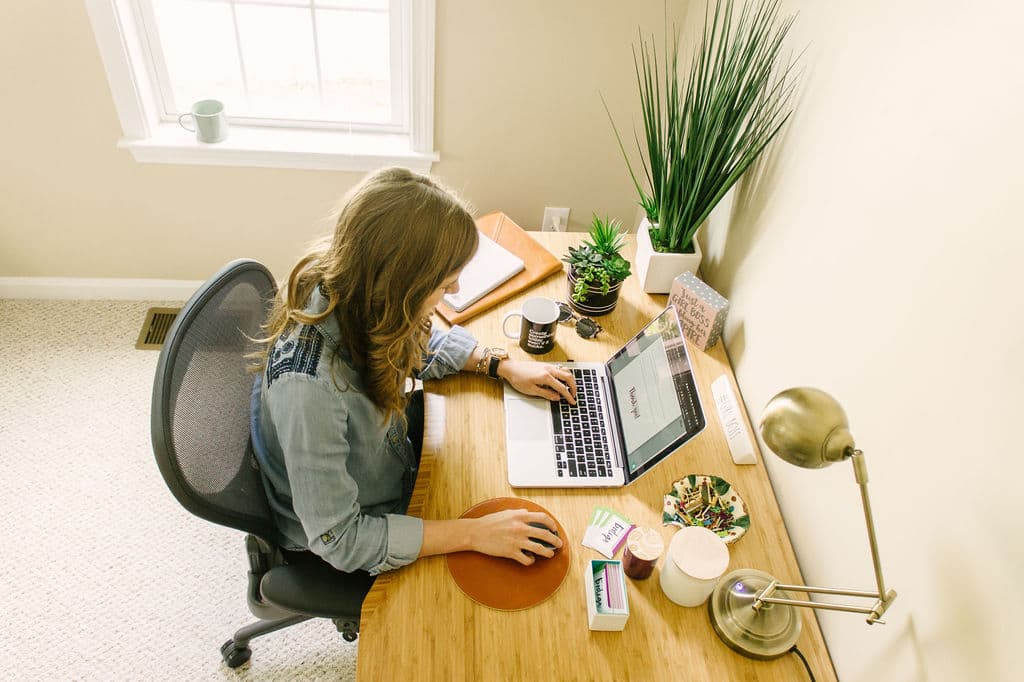 #2 LEFT OR RIGHT NEGATIVE SPACE
I love negative space images! They're often used for Facebook cover photos and various promotional graphics with text overlay.
It makes it super easy to share an upcoming sale, webinar, or new service announcement in a personal way when you have a photo of yourself doing it!
All you'll need to do is grab a photo like this one and place the text you want to share over the extra space you have in the shot. Yay for easy marketing!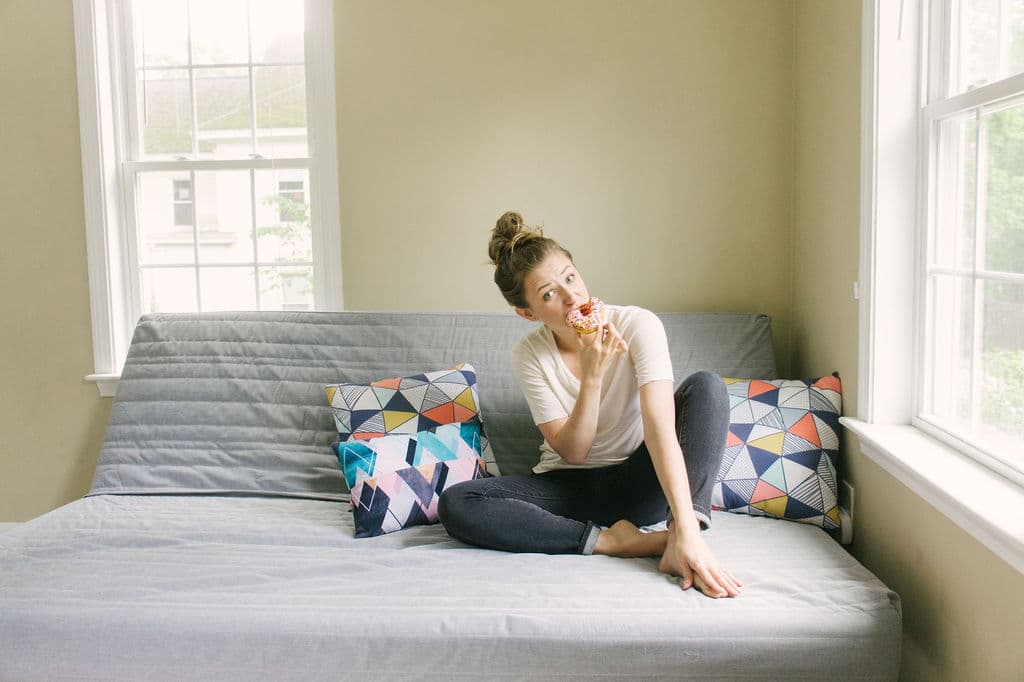 #3 NEGATIVE SPACE AT THE TOP
I also recommend getting a few images with negative space at the top of the photo for the same reason. This is especially important if you have a strong Pinterest Marketing strategy! It makes it super easy to throw the title of your most recent blog post at the top to share it on your boards to grow your traffic over time.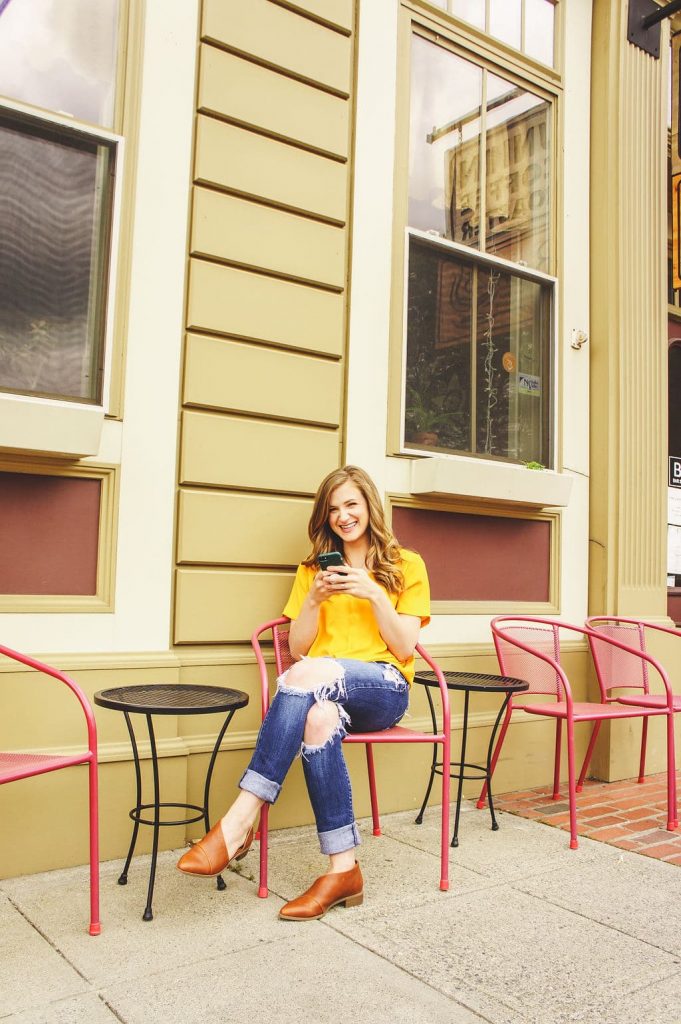 #4 VARIOUS FACIAL EXPRESSIONS
Many of us choose to share our business struggles and challenges in our business on our social media platforms to relate to our audience. When you do that, do you want to share an image of you smiling perfectly into the camera pretending life is friggin' perfect? Probably not, because it doesn't really make sense.
That's why I encourage you to consider capturing some various facial expressions in your images! It makes sharing about various business situations a lot easier and more authentic.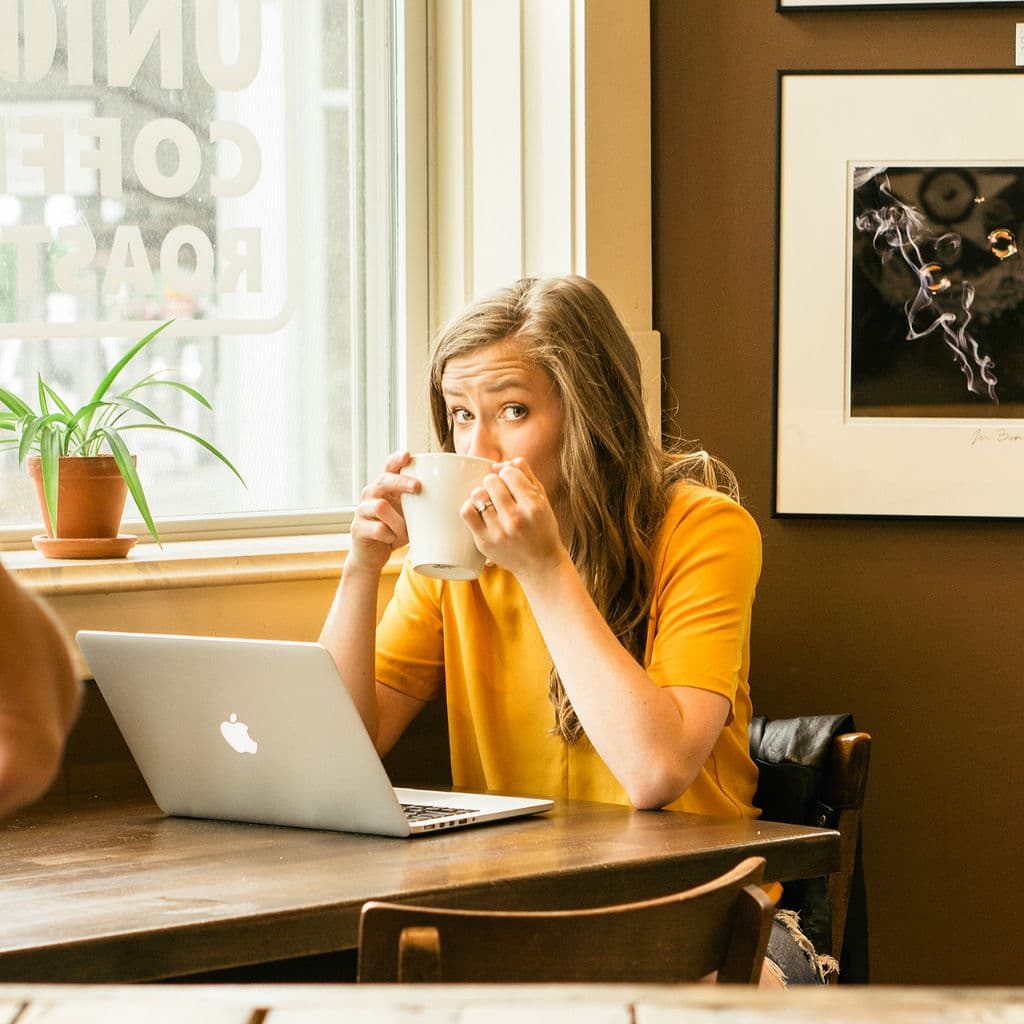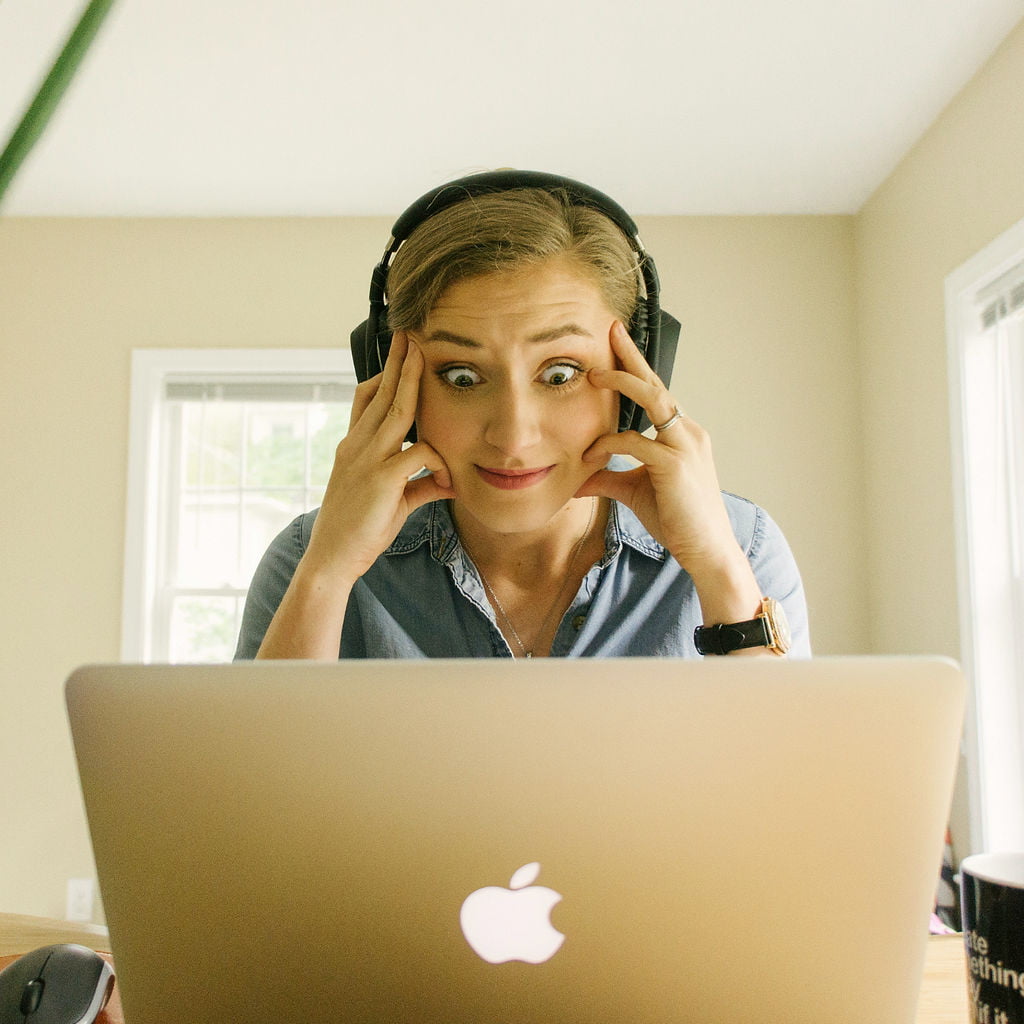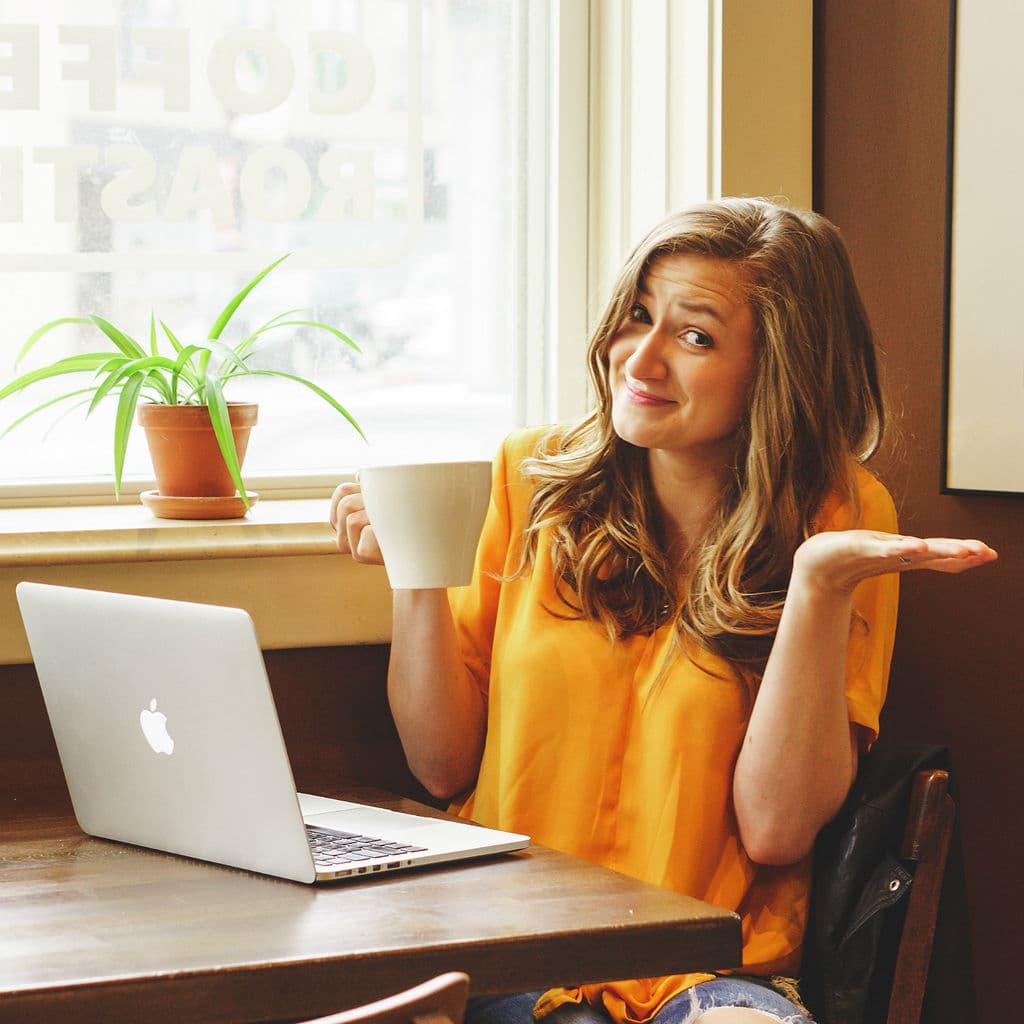 #5 THE BIG LAUNCH (OR CELEBRATION) SHOT
Planning on releasing something new within the next few months?! You'll need a big launch shot to share and celebrate!
You can do this a bunch of different ways: confetti, champagne, a group shot of your team celebrating, or something else entirely. It makes it way easier to grab that photo you took awhile back to share your announcement across your platforms than running out last minute to grab a champagne bottle to take one mid-launch.
Bonus points if your celebration shot doubles as a negative space picture to cross promote on various platforms! 😉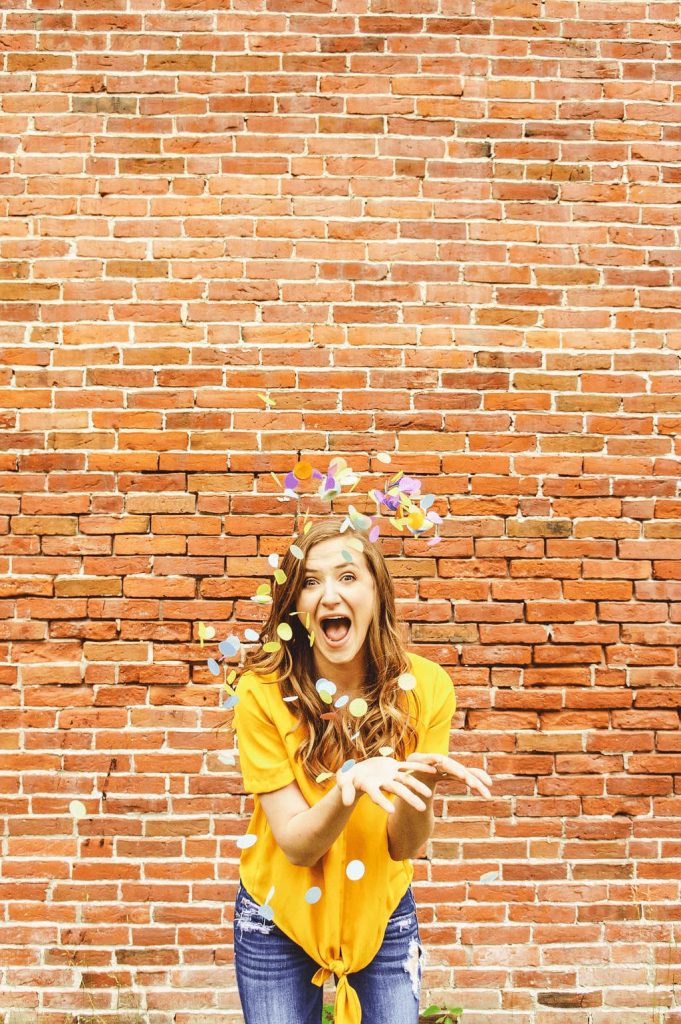 #6 YOUR OFFICE SPACE
This falls in line with the same reasoning as your zone of genius pictures. Having images of your personal workspace helps your clients or customers visualize what you do and how you do it without actually being there in person with you. It doesn't seem like a super important detail, but when you need your potential clients to like, know and trust you enough to work with you – building a connection with visuals is crucial.
Now I know that not everyone is as fortunate as I am to have a dedicated workspace. (I started my business from my couch, too!) Something you could do instead is rent a cute airbnb for the day for your personal brand photography session! No one will ever know it's not your own everyday workspace.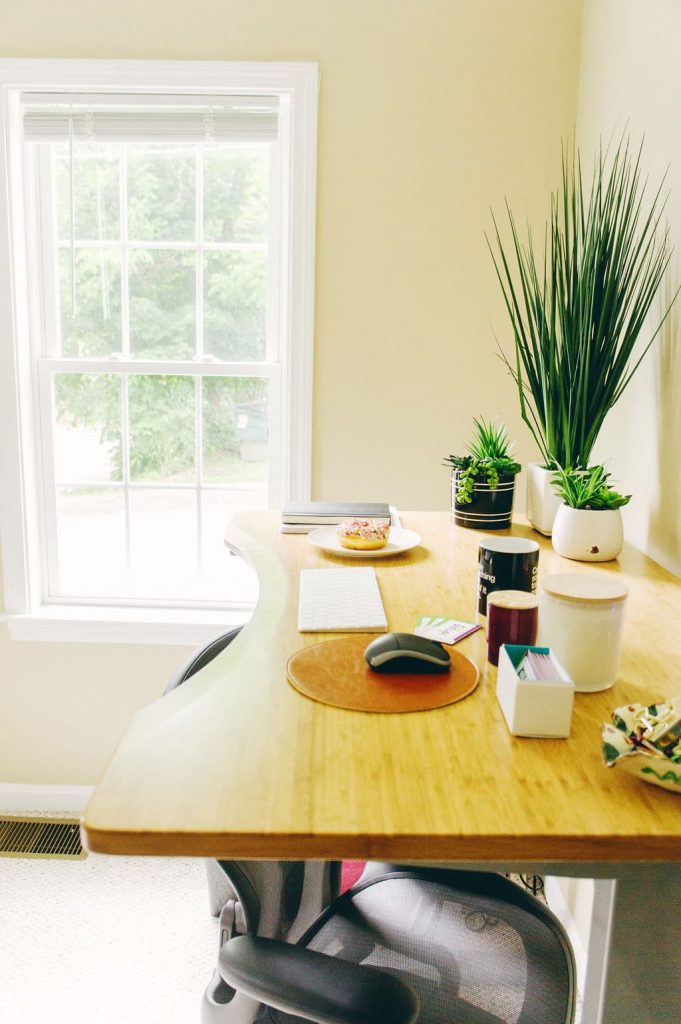 #7 CUSTOM FLAT LAY OFFICE PHOTOS
We all know and love those perfectly styled flat-lay images from stock photo websites. I'm a member of one myself and use them all the time to market my business.
Sometimes though, it's really nice to have a few that are custom to you. It allows you to infuse a little more of your personality into them rather than the stock flat lays that are designed to be super universal. You can see that in my example below!
That's where these come in! This is a photo category that you generally don't need a ton of since you can always use standard ones from online stock photo sites. Having a handful or so for your main website pages can be really helpful, though!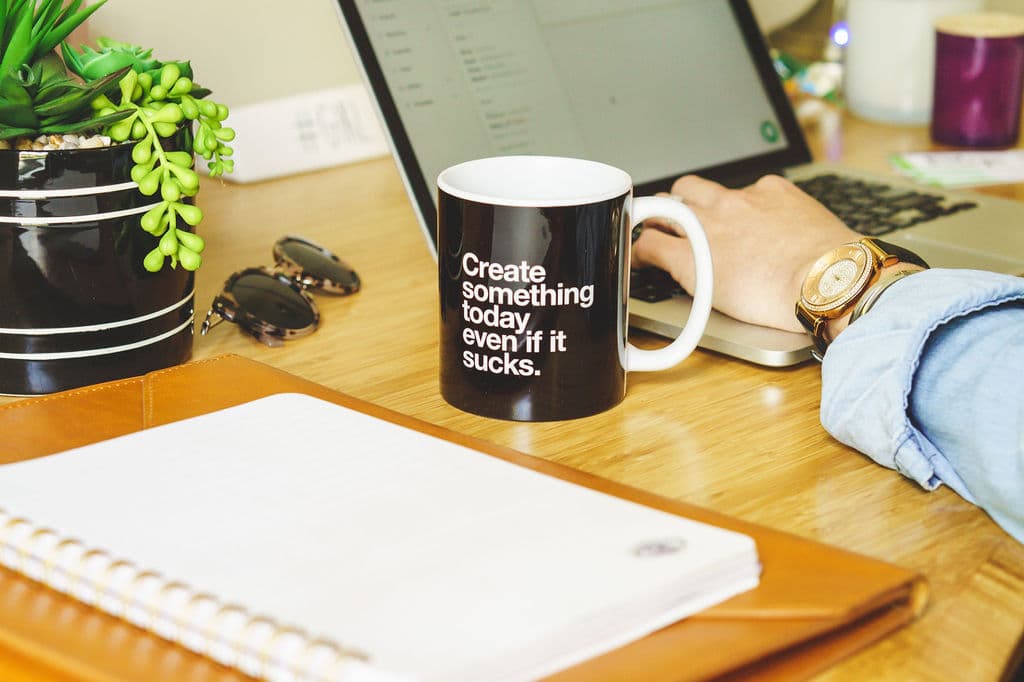 #8 THE FUN PORTRAIT
This photo of you is purposely designed to be more fun and show a little more of your personality than the 'standard headshot.' Although this might not be the picture you use all the time, it's nice to have a secondary headshot for special occasions.
This could be things like introducing yourself in a new Facebook group or a profile photo for a guest blog you wrote. It often captures a little more of who you personally are while still being professional so you can use it in more "causal but still professional" situations.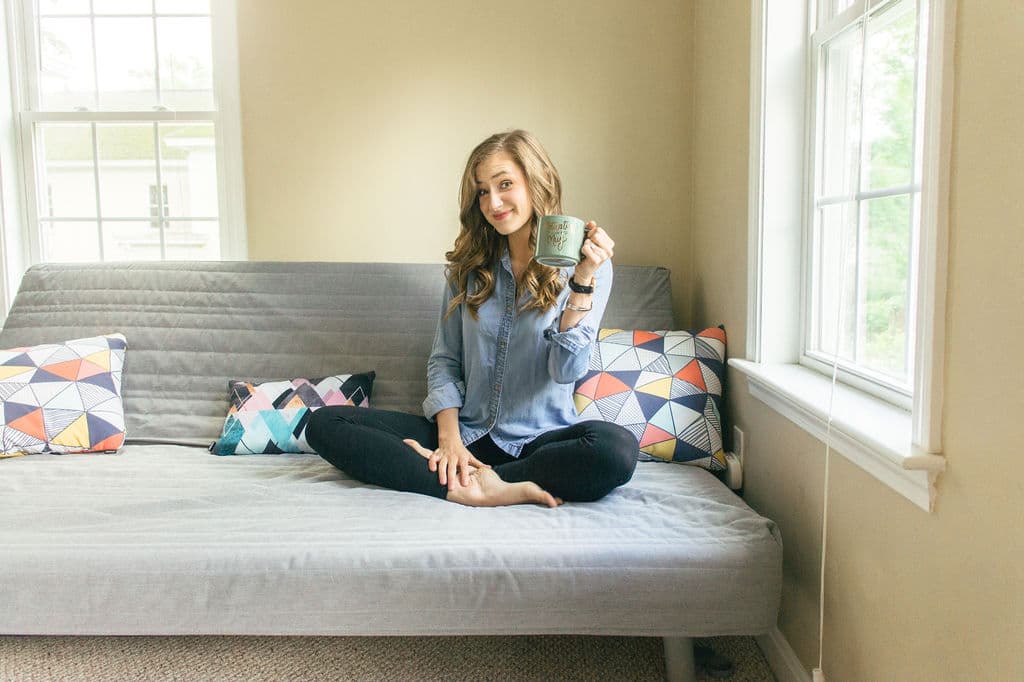 #9 THE EVERYWHERE HEADSHOT
This is obviously the photo we all think of first when we create our brand photoshoot shot list – and for good reason!
You'll use this image.. well, everywhere you use a headshot. It's important to keep consistency in your headshot on your social media profiles so that it's easy for your potential clients to identify that it's truly you and that they found the right account.
That's why having one great photo you feel super confident about is crucial to any personal branding photography session!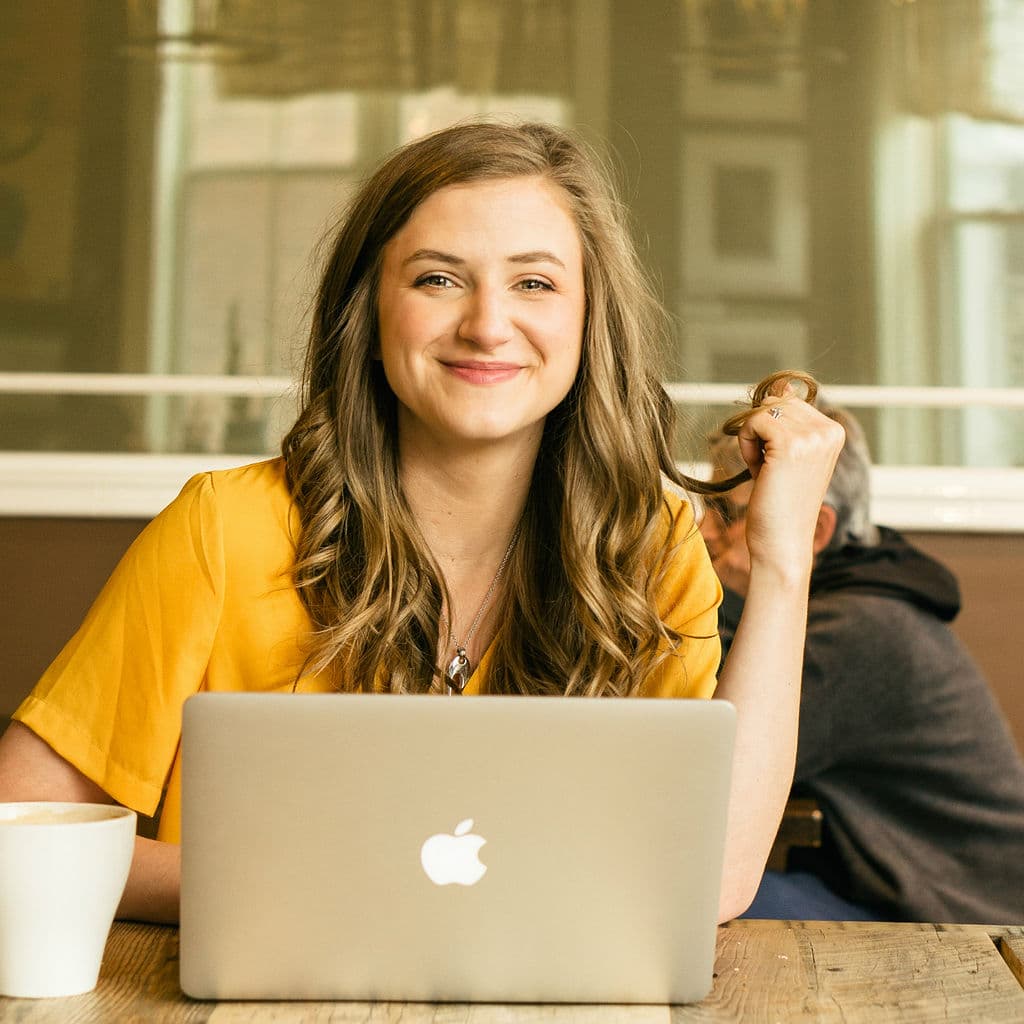 #10 BEHIND THE SCENES LIFESTYLE PHOTOS
I don't know about you, but I love seeing inside looks at the lives of those I follow online. It makes them more approachable, more relatable, and just more human, even though I've never met them in person!
So think about what aspects of your personal life you would feel comfortable sharing with your clients and capture them on camera!
I often talk about my fur baby, Aurora, and well… all cats really. Ha! So I have a few photos of her to share. I also had my husband John join me in my photo session so I could showcase the importance my family has in my work.
It can be as serious or light-hearted as you want, just so that it's true to you!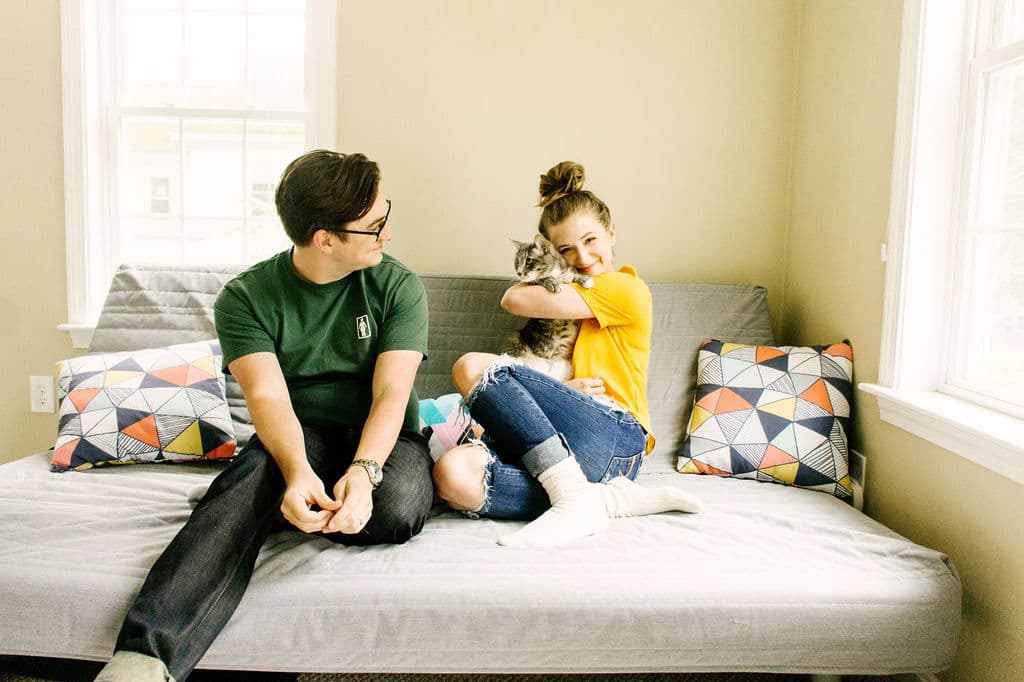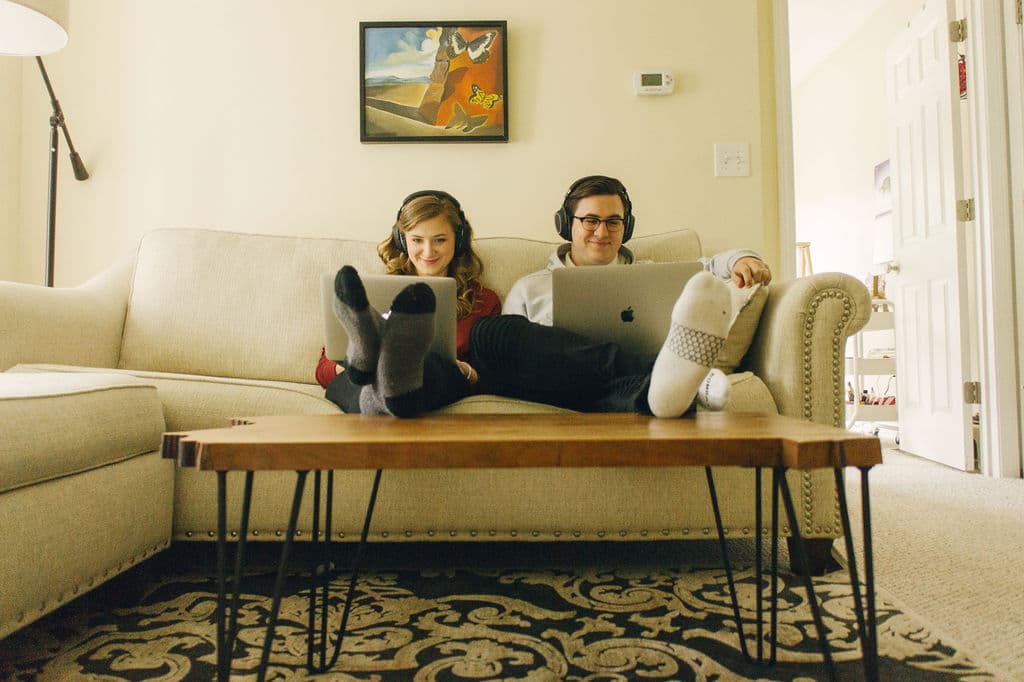 #11 REWARDS OF THE WORK
If you sell something online that is designed to give people results or a certain outcome, try to figure out a way to bring that to life in an image! This helps your clients see that you understand them by knowing what they want. It also helps them visualize themselves doing exactly what they want to be doing.
I help go-getters create and launch virtual assistant businesses so they can work from anywhere. So I have photos of myself working from coffee shops and with my suitcase to simulate the awesome lifestyle benefits that comes with remote work.
Take some time to think about how you can create a real-life version of the outcome you create for your clients!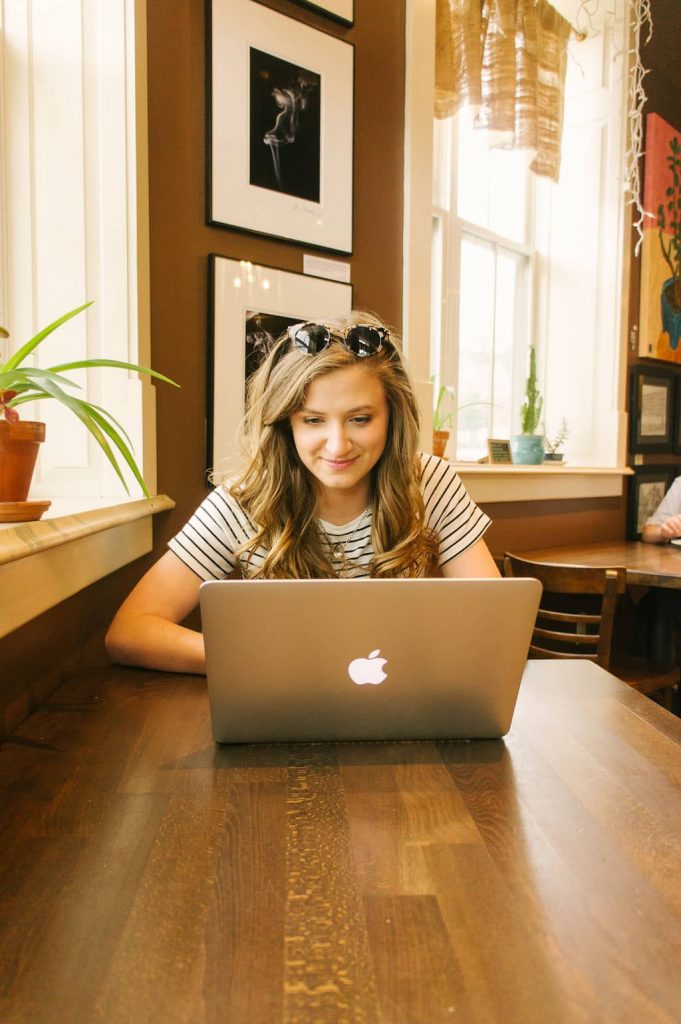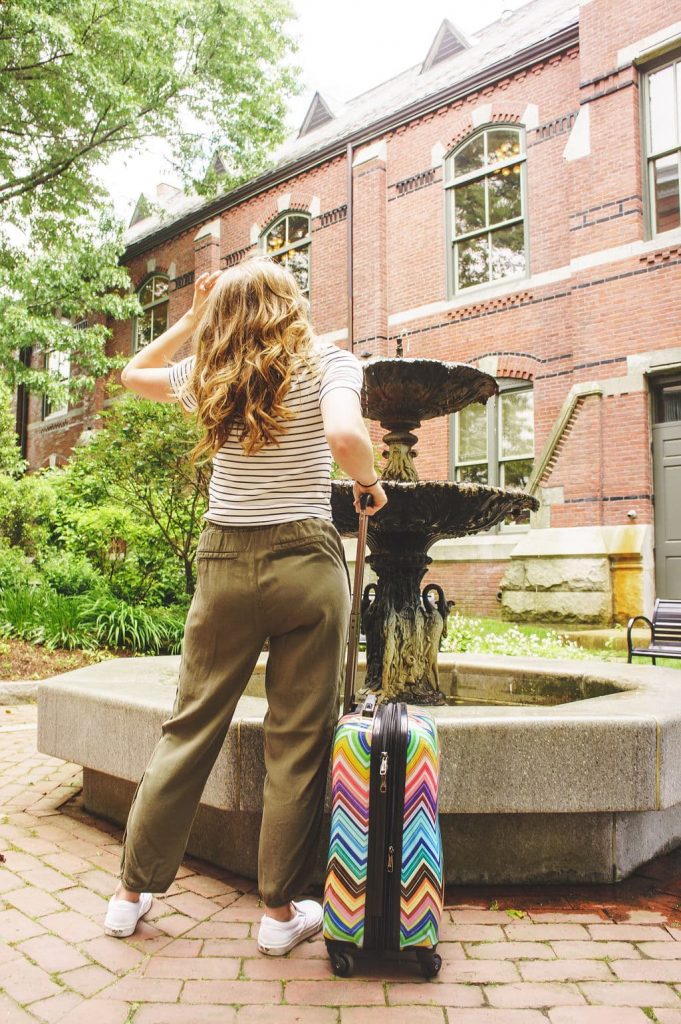 If you are in the Greater Boston area, I encourage to connect with Alexis the Greek. She is the photographer who created these beautiful images in this gallery for me!
What photos are you adding to your shot list? Let me know! I'd love to hear what you have planned for your photography session!