Regardless of whether you are a photographer, course creator, graphic designer, blogger, or virtual assistant: You need a CRM Platform.
There are three major players in the CRM product world: 17hats vs Honeybook vs Dubsado. (Some of them are affiliate links!)
If you aren't familiar with the term "CRM" it stands for a "Client Relationship Management" platform. These are commonly used by freelancers and online entrepreneurs to send their contracts, invoices, proposals and other materials to potential clients. It helps business owners streamline their processes and look professional with easy to use documents and communication with their clients.
I've personally used them all as an OBM helping clients build out their businesses on the backend. Because of that, I've learned a lot about the in's and out's of each platform and which is the strongest in certain areas and weaker in others.
That's why today, I've giving you the ultimate feature review of each and every one! I figured it would be helpful to have someone's take on platform that literally builds them out for clients every. single. day.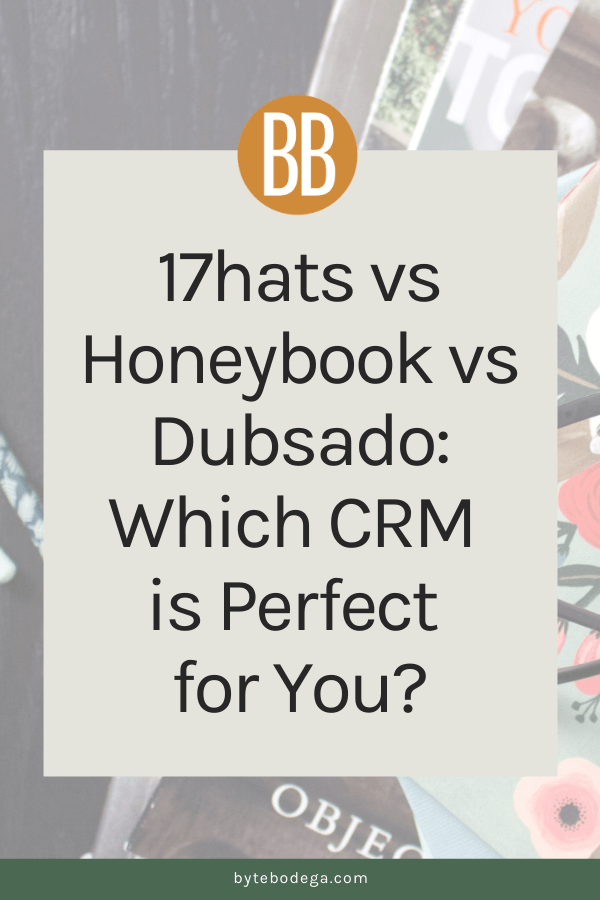 USER FRIENDLINESS + CUSTOMER SERVICE
I'm adding this note here because it's a pretty much the same across the board. They all have great customer service. In my experience, 17Hats vs Honeybook vs Dubsado all have incredible chat support and are happy to help any time with the upmost patience. Now onto user friendliness…
Honeybook
Honeybook takes the cake when you need a platform that's truly idiot-proof. Their simple interface and sales pipeline make it easy and quick to understand where all your clients are at at all times. The downside of this though, is that some of their features tend to be more limited in terms of customization in order to gain the simplicity. (but more on that later…)
17Hats
This is where 17Hats I feel really struggles. At first glance their interface is simple with the left-sidebar navigation. But I find that understanding where and what your clients are doing within each of those tabs can get really clunky, really fast. However, I will say that once you get over the learning curve and see the connections between each section – It makes total sense!
Dubsado
There's good and bad when it comes to usability with Dubsado. They have a great, simple interface that's easy to understand and organize client projects in a way that works for your business. But! That's only after you do a certain amount of setup to get it working the way you want it too. With Dubsado, you really have to be willing to commit to the setup phase, but in my experience – the reward is almost always worth it because it's so unique to you after the fact.
Winner in this Category: Honeybook!
---
TEMPLATE CONTRACTS, PROPOSALS & QUESTIONNAIRES
17hats vs Dubsado vs Honeybook all essentially provide the same services in this category, so I'm just going to give you my two sense and rambles about each.
Honeybook
The templates within honeybook are by far the easiest to manage and build, but that comes with a price. This platform really lacks in the customization factor.
Now I will say that the company has made great strides in improving this over the past couple years. But, I'm just continuously surprised at why it hasn't been a bigger priority for them.
Mainly because they focus on serving creative entrepreneurs who typically value letting their personal brand identity shine through. But again, if ease of use is more important then making it look pretty and branded – Honeybook's got you covered.
17Hats
17Hats: Why do you not allow any customization on your templates?! GAH! Other than adding a logo, there's essentially no room for your brand to shine through on your template forms in their platform. That's really all I have to say on this one – It's just a flop for me.
Dubsado
This is where Dubsado really shines. Not only do they allow the same features and capabilities that Honeybook and 17Hats offer, they allow more branding customization in their template forms than any other platform. You can even add file uploads, custom images in your forms, and CSS code styles in if that's your jam (but it's definitely not required). Dubsado is known for being super moldable, and this is exactly why.
Winner in this Category: Dubsado!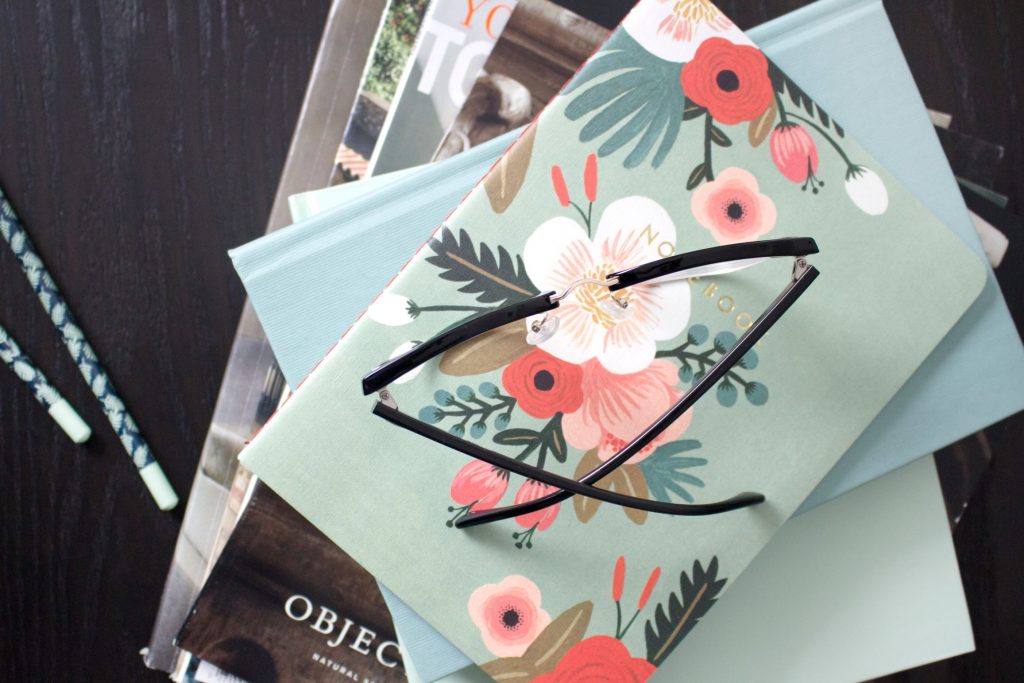 ---
ACCOUNTING / INVOICING
17Hats vs Dubsado vs Honeybook all integrate with Quickbooks Online which the industry standard for bookkeeping and accounting services. They all allow you to automatically import payments and invoices so you know you're tracking where money is coming in and out of your business.
In case you are just starting out in your business or you don't want to pay for another platform, here's a quick rundown of what you can get done without QBO.
Honeybook
They allow you to track outstanding payments and paid payments from invoices sent from within your account. You can also track your expenses, but you have to import each one manually, which can get super-time consuming. If you're just starting out and don't have a ton each month, it could be an easy way to save on QBO. They also allow you to create a Profit and Loss report after you import your expenses so you can see how you're performing.
17Hats
This is where 17Hats shines. They allow you to connect your business bank account directly to your 17Hats Bookkeeping dashboard so you can automatically import your expenses and essentially eliminate the need for QBO when you have fairly simple bookkeeping/tax needs and just need your P&L for your CPA at tax time and simple reporting to make educated business decisions.
Dubsado
Dubsado is again in the boat of manually importing expenses, but they come out on top against Honeybook for their detailed "Reports" and "Chart of Accounts" dashboards. They do a great job at giving users a snapshot view of where their books stand, how much profit their making with a P&L and what part of their business it's coming from.
Winner in this Category: 17Hats!
---
AUTOMATION + WORKFLOWS
When we talk about automation, we are generally referring to workflow capabilities. This is what allows you to send questionnaires, templates, and emails automatically without any action from you. Talk about a game-changer for a solopreneur!
Believe it or not though, I find that workflows are by FAR the most underutilized feature in CRM platforms. (Take the time to setup those workflows, people!)
In the workflow development world, the more options available for triggers and actions, the more you can customize your workflow based on your needs to build the client experience you want. Workflows are super unique to every business, so I'm just going to give a general summary today.
Honeybook
Honeybook in my opinion has the weakest workflow capabilities. They do allow users to have simple triggers and actions that pretty much everyone can use, but it doesn't really allow you to create what you want YOUR client experience to be. Without the ability to send reminders to complete forms or schedule calls automatically, you'll find yourself constantly going in and doing stuff manually. Which really just ruins the whole point of having a workflow in the first place.
17Hats
In my (humble) personal opinion, 17Hats comes in second in the race of capabilities. They allow you to start new workflows when you complete others with certain clients and send booking and invoice reminders automatically. Both of these features alone can save you days of your life.
Where they fall short is their form completion and call scheduler reminders. When you send a questionnaire to a client and they don't complete it within the first two weeks – You might want to send a reminder. But with 17Hats, you have to look and see whether or not they completed it and manually trigger that email to send if/when you need it. There's no way for the system to see that it hasn't been completed to send it automatically. And frankly, that sucks.
Dubsado
Last but not least, Dubsado! They really take the cake on this one.
In addition to the every day actions that 17Hats and Honeybook offers, they allow you to automatically send email reminders when clients forget to schedule calls or don't complete those questionnaires. On the flip side of that, they allow you to send emails when your clients DO complete them so that they can continue to move through their client experience seamlessly.
So because of all of that being said…
Winner in this Category: Dubsado!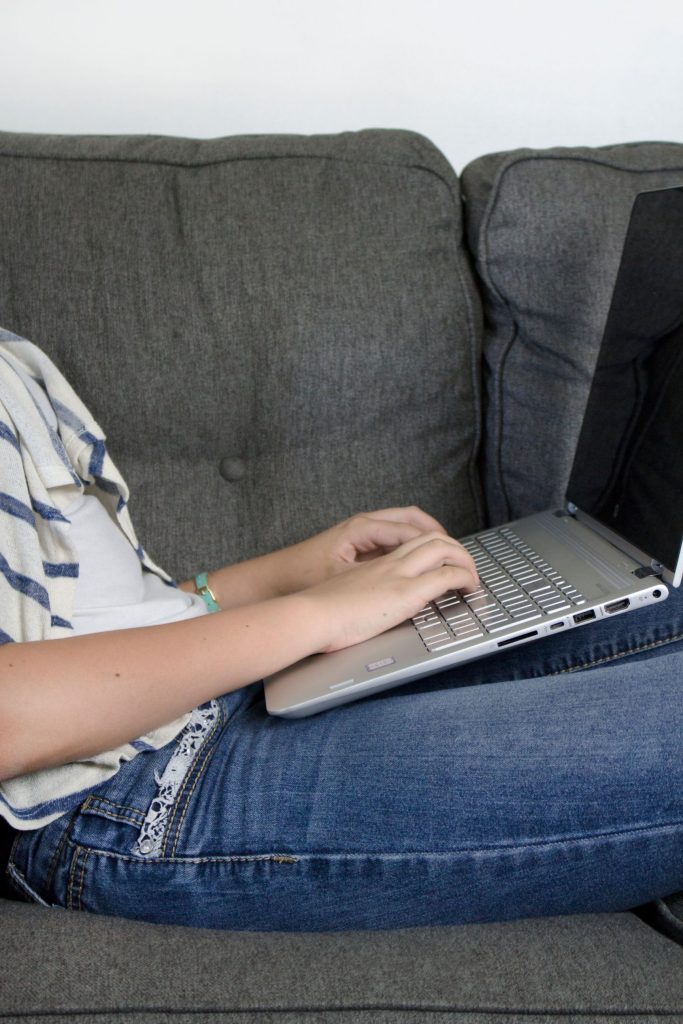 SCHEDULING/BOOKING LINKS
Honeybook
At the time of writing this, Honeybook JUST released their integrated booking platform. They offered a calendly integration that essentially allowed their users the same functionality up until now.
I'm thrilled to see that honeybook is taking strides toward features their users need, but this does mean that they are behind since the other platforms have had them awhile.
You can't require clients to complete a questionnaire or ask them to pay an invoice before confirming a time on your calendar either. Lastly, they don't have the ability to connect their booking calendar to workflows, which can interrupt your ability to be as automated as possible.
17Hats
17Hats overall has a great booking platform. The biggest thing I love is that they offer a setup where your client can 'request' a meeting time with you and you have the ability to accept or deny it.
If you're balancing a 9-5 or your work schedule changes a lot, this can be super handy so you know that you'll for sure be able to make it to the call for your client.
The only thing I don't love is that they again, don't allow you to integrate it with your workflows – Which is a bummer.
Dubsado
Dubsado doesn't allow requests for meetings like 17Hats does, but they do allow you to require that they complete a questionnaire and/or an invoice prior to confirming time on your calendar.
Depending on your service offerings, this can be a huge feature for you!
They also allow you to integrate it more with your workflow, and trigger certain actions when clients book calls with you. Which can be a huge time saver in sending the same emails over and over again for the same repeat services.
Winner in this Category: Dubsado!
---
TIME TRACKING
Honeybook
Honeybook offers a really standard time tracker where you can import time recordings and allocate them to each client. The only grief I have with it is that you can't record time live as your working.
So if you use Honeybook and charge hourly, you'll have to use some sort of external tool like toggl to do so.
17Hats
The one feature I love about 17Hats' Time Tracker is that they allow you to record certain hourly rates based on different services.
So if you have one service that costs $50 an hour and another that's $75, you can build that into your time tracker. Being able to do that from the get-go can make invoicing later wayyy easier.
They also allow you to track time live, so there's no need for another platform.
Dubsado
Honestly, Dubsado essentially does everything that 17Hats does except for setting up different hourly rates based on your services. Otherwise, it's all about the same!
Winner in this Category: 17Hats!
---
PRICING
Honeybook
They have a monthly plan that starts at $40/month or an annual plan at $34/month ($400 per year). Free Trial: 7 Days for Free
17Hats
They have a monthly plan that starts at $45/month or an annual plan of $25/month ($295 per year). Free Trial: 7 Days for Free
17Hats also offers a TWO year plan for just $395 which is a pretty solid deal if you're comfortable committing.
Dubsado
They have a monthly plan that starts at $35/month or an annual plan at $29.16/month ($350 per year). Free Trial: They have an unlimited free trial for up to 3 total clients.
Because they allow you to use their platform for free for as long as you want and they have the lowest monthly commitment…
Winner in this Category: Dubsado!
---
WHICH SHOULD YOU CHOOSE?
My personal favorite is Dubsado in case you couldn't tell already! 😉 As someone that uses the platform myself and uses the competitors on almost a daily basis: I see more innovation and growth in development of their platform than any others.
Plus, they really allow you to put your brand at the forefront of everything which is something I really value. You're client will never see a Dubsado logo or tag anywhere if you don't want them too. It's all about you and your business and that's how it should be!
But what should you choose? Honestly, it depends.
It depends on what features you need and that will bring you the most support in your business.
If you need something that you can custom design everything, go for Dubsado.
If you need something that's user friendly, go with Honeybook.
If you need something that has integrated bookkeeping, 17Hats is your answer.
Between 17Hats vs Honeybook vs Dubsado, there's no perfect choice. They all have their strengths and have the communities to back them!
You just have to find what works for you and your business. I hope this overview and feedback from me as an OBM was helpful! Which one do you use and love?!