One of my favorite parts of the VA industry is that there are truly so many options and routes to take in what you choose to offer clients.
You can really mold your services to what it is that you're absolutely incredible at and what you love to do. I know that it's hard to understand what those options are when you're just getting started though. So I thought it would be helpful to give you one big virtual assistant services list to choose from!
My hope is that by sharing this list of virtual assistant services, it'll spark some creative ideas for you in what you could offer clients. I intentionally included descriptions of every single service listed so that even if you aren't familiar with it, you'll know whether or not it could be a good fit for you.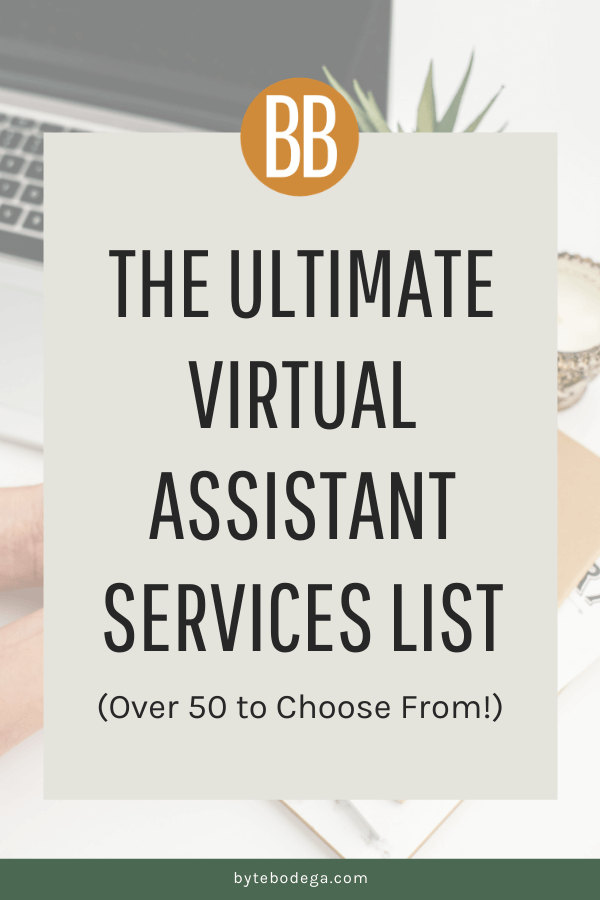 WHAT IS A VIRTUAL ASSISTANT?
Before we dive head first into my virtual assistant services list, I thought that is was important to quickly cover what a VA actually is. That way, you'll know what you're actually getting into here as a newbie!
If you're here completely brand new, first of all – Welcome! 🙂 I'm so happy you found your way here.
Virtual Assistants are similar to administrative assistants in that they offer the same or similar computer-based support services. The biggest key difference is that Virtual Assistants are almost always self-employed and that they work 100% remotely from wherever they are.
Virtual Assistant (VA) Definintion: a remote, contracted team member who provides various marketing, administrative and creative support for small business owners.
Read Next: What a Virtual Assistant is and What they Do
ADMINISTRATIVE SERVICES
This section of the virtual assistant services list covers a lot of things you might already be familiar with. These tasks essential to almost every single business!
Invoicing + Payment Tracking
Countless small, service-based businesses rely on invoicing systems for processing payments from customers and clients.
With this service, you would be responsible for tracking invoice amounts, sending invoices to customers and recording when payments are submitted. When they aren't, you would be required to follow up as needed to ensure all payments are received in a timely manner for your client.
Scheduling Appointments
Top level CEOs generally don't have time to manage the back and forth of scheduling meetings, appointments and interviews.
You'll faciliate this process for them by scheduling meetings for clients with their customers by coordinating the communication on their behalf. Once the meeting is scheduled, most likely through a booking software like Calendly, you will ensure it's added to their calendar to keep your client up to date and on track.
Customer Service Phone Calls
Business phones ring what seems like all day every day. Believe it or not though, it's not hard to forward those calls to someone remotely.
This virtual assistant service will allow you to answer phone calls on behalf of your client. Generally, this will be to schedule appointments or handle customer concerns and questions. Almost every company has scripts and procedures so that you'll know what to say in every situation and your client can focus on their work without distraction while you handle the calls.
Resume Writing + Design
We all know how important a resume is to gaining employment. But unfortunately, a lot of people suck at creating them, which can really hurt their chances of landing a position they'd be great at!
If you have a knack for visual design, writing and communicating the value of people's skillsets, you could offer resume writing as a VA service. You'll take your client's work history and create an effective resume featuring their skills to land a potential position. After writing up the copy, you'll format and design it in a visually appealing way to help them land the job.
Data Entry + Tracking
Spreadsheets will either make you jump for joy or run for the hills, but if you're the latter – This one's for you!
This will require you to locate and document metrics and data about various forms of business performance and updating and logging them in a spreadsheet for your client to review. Data Entry is something that's usually performed on a weekly, monthly and/or quarterly basis depending on the information. So it's one of the easiest online assistant services to implement for your client!
Workflow + Process Development
Workflows and Processes are utilized in many Client Relationship Management platforms like Dubsado, Honeybook and 17Hats. These are automated systems that remove some of the recurring todos from your client's task list.
This service requires organization skills for a virtual assistant because you have to be able to see the client's process from start to finish in order to build a process. You'll create a step by step system in one of these platforms to help your client's manage their customers from the time they inquire about working with them to the point where they send them their final invoice. After it's created, these systems will complete these tasks automatically without any additional action from you or your client.
Believe it or not, a lot of business owners don't have this laid out step by step process and by doing so – You'll save them countless hours over time.
Email Inbox Management
This task is pretty self explanatory, but we'll quickly cover it because it's a big one!
Business owners are constantly overwhelmed by their inbox. Many times though, they are filled with messages asking the same questions over and over again. That's where you come in as an administrative virtual assistant!
You or your client will create template emails that answer these questions that happen over and over again so that you can respond and remove that message from their inbox without any action from your client. This helps keep their focus on the messages that truly require their full attention, instead of the little things that land there.
You'll also create folders, labels, and filters in your client's inbox so that it stays clean and organized at all times.
Calendar Management
You'll find that many of the administrative virtual assistant services list items go hand in hand.
Client's usually have a lot on their plate, so meetings get missed and deadlines aren't met when their calendar isn't properly managed. You'll help create a standard organization system for your client's calendar with separate calendars + color codes for each part of their business.
Then as new bookings come in from your phone calls, emails and appointment setting tasks – You'll ensure that these are added to the calendar in an organized way so your client can easily stay on top of it all.
Industry + Market Research
Business owners are always growing and developing their companies. When they consider new ventures and projects in their business, they'll often perform some market research.
You can assist your client in doing this by collecting some basic information from them about the new project and what information they need about that space in the market. After collecting this basic information, you'll research the competition, market pricing, products available, and more as requested.
Before delivering it to your client, you'll organize it in a way thats easy to read and analyze so they can make confident decisions about the next steps in their company.
Client Relationship Management System Setups
Like I mentioned before, platforms like Dubsado, 17hats and Honeybook are game changers for small business owners. The worst part of them though, is that they take forever to setup and get going.
That's why a lot of client's will hire you to do it for them. You'll gather all the email templates, questionnaires, contracts and proposals from your client and import them into their desired CRM. This process also requires you to stylize the templates to make sure they match your client's branding and ensure all the tech of the platform is operational for your client to start using.
Project Management Platform Setup
This is one of my favorite virtual assistant services offered because it's so integral to day to day operations.
Project Management Systems like Asana, ClickUp and Trello are all incredible for business owners because they essentially become the virtual office of their business housing all their tasks and todos.
This service requires organizational skills because you're going to take your client's entire to-do list and create it in projects and tasks within their desired PM platform. It'll automate their ongoing tasks they complete all the time and help them plan projects that they have planned months in the future.
Last but not least, it helps your client delegate more tasks to you and their other team members inside the platform. (So it's a win-win!)
Bookkeeping
Are you a numbers person? You're in luck. Plenty of business owners like me despise them. 😉
So they'll pay you to hop into their financials spreadsheet, Xero or Quickbooks account and reconcile their accounts and track transactions for them. Your client will also want you to create revenue reports for them like Profit and Loss Statements and Balance Sheets. Reports like these help them understand the health and status of their business at all times.
Understandably, this is an incredibly important service for clients!
Travel Research + Booking
Business travel is something that occurs all the time for CEOs and online business owners. So you can support them in solidifying their travel plans.
You can support your client by gathering the location, times, and budget of the given business trip. From there, you can take the time to research the best airline prices, places to stay and even book and confirm the trip on their behalf. (Then add it to their calendar! 😉 )
Many online business owners also coordinate group trips for their community members or retreats for their course students. So you can also support your clients with researching places for the group to stay, bookings + payments for the trip and activities for the group members once they're there!
Writing Handwritten Notes
Clients often send their customers handwritten thank you notes to show their gratitude for their support. You might be surprised at how time consuming this can be once you get into it!
That's why you can easily facilitate this by simply having your client mail you the cards with the name and mailing address of those who are to receive them. You can write out messages yourself or have your client provide what they'd like you to write, put your pen to work and mail away!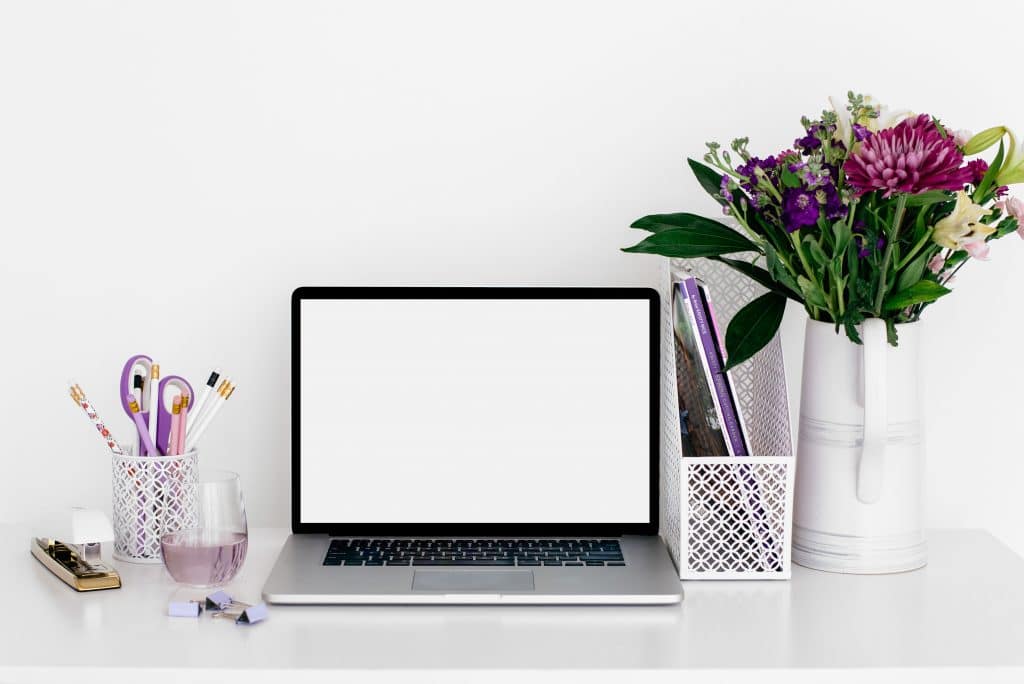 CREATIVE SERVICES
This section of the virtual assistant services list is designed for those with an artistic and creative eye! Put it to work for the non-creative clients of the world. 🙂
Logo Design
Every business's message and brand is built off of their logo. Unfortunately, not all business owners are awesome at designing them in a way that visualizes these ideas.
You can partner with virtual assistant clients or startup businesses to design their logos for them using design softwares such as Canva or Adobe Photoshop. You'll work with them to learn their mission, their services and their core values in order to turn them into a visual representation of their company that attracts their target audience.
Social Media Graphics Creation
You know all those beautifully designed ads with text overlay you see on Facebook, Instagram, Twitter, Etc? Someone has to make those!
Help clients by creating graphics with their brand colors and logo to spread the word of their work on Social Media. You'll use images and text the client provides to create beautiful designs to share their current promotions with their customers. All while following the standard image sizing that the platforms recommend.
Generally, this is a service that occurs on a monthly basis as clients regularly publish new content on their accounts throughout the month. So it's a great way to create consistent income for your business if you enjoy it!
Ebook + Email Freebie Design
Ever read an EBook or signed up for a free download with your email address? Sure you have!
Support clients by taking the valuable information they put together for their audience into a gorgeously designed downloadable worksheet or book. You will make sure to communicate the branding of the clients company while following the sizing guidelines recommended by the current industry standards. These designs are generally 8×10 in size and anywhere from 2-50 pages.
This is an as needed or specialty service because clients generally need this only when they launch something new!
Mood Board Creation
Mood boards help pair colors and emotions together in a way that creates a certain feeling that the business owner wants their customers to feel about them.
You'll ask you client questions about how they want their customers to feel when they view their website and marketing materials. Feminine? Bright? Airy? Fiesty? Bold?
Then you'll create a few various color groupings that curate that feeling on a design platform for your client to choose from. Whichever mood board they decide they like, will end up becoming the colors for everything they create!
Branding Board Creation
Branding Boards are a single page that includes a client's logo, colors, sublogos, favicon and fonts that are used among all their marketing materials.
These help business owners create consistency in their designs and messaging with their audience. You can help clients with the design of the materials included in the board before creating it or simply take the elements they have and put one together for them using an online design platform.
This helps them have one resource to provide team members to use when growing their business so that all their materials maintain consistency.
WordPress Website Design
WordPress is an open-sourced platform that powers about 30% of the internet. Crazy, I know.
Because it's open-sourced, there's a lot of options for software development and customization with themes. It's also user-friendly for beginners though, too!
You can work with clients who are already on the wordpress platform (or want to switch to it) to help them design a website with their branding materials.
There's a lot of different routes you can take with this service, but the most in-demand is custom website creation and website theme templates for business owners who like to DIY.
Custom website creation would be where you work 1:1 with clients to create them a one of. kind website, where website theme templates are a product you can sell to many business owners!
Squarespace Website Design
Squarespace is the other biggie in the website design world. However, it is a closed source platform meaning that everything used on the platform is built by and for squarespace.
If you are interested in website design, it's a great platform to focus on as a newbie VA because the interface is super simple to learn. Squarespace is also great for non-techy clients because it's easy for them to manage their site independently after you build it for them!
Presentation Design
It's usually easy for client's to put together notes and educational materials on their industry subject, but it's extremely time consuming for them to create the presentations to share it.
You can support clients by taking their notes and materials and creating powerpoint or presentation slides in a way that makes it easy for them to share their message with the world. Combining graphically designed slides and notes from your client – you'll have them ready to go for their next speaking gig!
Landing Page Design
Landing pages are the website pages you come to when you're being asked to buy or signup for something. Something like a course, email signup for a download or webinar, etc!
These are extremely important pieces to a client's sales process, as it's what essentially convinces the community member why they should become a customer. So if you love marketing and design, you'll love this service!
You can partner with your client to use a page builder like leadpages (or on their website!) to help sell or promote their product. It's important for them to be as informative, visually appealing and sellable as possible.
Video Editing
At the time of writing this, YouTube is the second largest search engine on the interwebs. That's why so many creators are making content for the platform.
It's a really creative process to edit and create videos that are engaging and personable, so many business owners outsource this to virtual assistants!
Clients will simply send you the video content they record and you'll edit it for sound, clip out errors, and add text overlay and comedic details as it makes sense before publishing.
Photo Editing
Clients that utilize very visual platforms like Instagram and Pinterest need to have beautiful photos.
That's why those that take their own images will often hire someone to edit them and make them the best that they can be.
You can simply ask clients to send you the photos they are planning to use in their marketing. From there, you'll be responsible for editing them for color, brightness, and more based on their brand's aesthetic.
Then they'll be ready for them to use to engage with their community and build an instagram thread that's beautiful!
MARKETING + SALES
This section of the virtual assistant services list focuses on everything related to helping your client grow their business. Whether that's by exposure or sales, it's all within marketing!
Email Newsletter Template Design
You can help clients create a branded template on their email marketing platform that communicates their brand. There are countless email marketing platforms out there, some require coding knowledge and others are simple drag and drop builders.
It's insane what kind of creative layouts you can come up with!
Having a premade template will help them save hours recreating the same format for their weekly or monthly newsletters.
Blog Writing (Ghostwriting)
Writing blog posts is a very time consuming process for content creators. So they will often hire copywriters who are familiar with their industry to write posts on their behalf as though they themselves wrote it. That's basically what ghostwriting is in a nutshell!
You can curate blog post ideas with your client, write them, and upload them to their website to publish for their audience. This virtual assistant service also generally includes you performing basic SEO research and optimization on the post to ensure that it performs as best as possible on google!
Sales Funnel Creation + Setups
Clients often need help to map out their customer journey. This means understanding how the customer will find them online and how they are going to guide them into the opportunity to purchase.
This is also called a sales funnel!
If you love sales, you can help your client visually map this out in a flow chart to make sure it's effective. Then, you can even help them build the structure in their tech systems to get it up and running.
Sales Funnel Copywriting
Online business owners will often have a series of emails in place that are sent to their new email subscribers that share the product they sell. This helps to convince the new audience member to buy and ensures a better chance of selling the course or product.
If you like to write, you can help clients write these 8-10 emails that they send to their new email subscribers. These introduce your client to the subscriber, share information about the product and asks them to purchase!
Lead Generation
Working with a service-based business client? You could work with them to generate new sales leads.
For this service, you would be responsible for collecting information about your client's target customer. Then taking this information to put together a list of people you can find online that could be a good fit for your client's service.
You can even take this one step further and contact each of these potential customers on behalf of your client to facilitate the sales process with cold emails! Or, whatever sales process your client has in place for their customers.
SEO Strategy + Implementation
Business owners know how to create valuable content, but they might not know how to structure it on their website so that google finds it.
This will require you to study your client's brand and review their website to see why they aren't performing and gaining website traffic. Often, this is performed in a one-off audit like service or you can offer implementation. You'll research and find keywords and site performance issues that are holding them back. Then help them fix the issues on their site once you find them to gain better performance.
Webinar Setup + Support
One of the most popular ways online course creators sell their products is through webinars. They often have 50, 100, or even thousands of people on live asking questions and engaging while they present.
You can help them with the setup of the webinar beforehand and assist them with the attendees during the live training. You'll be there to answer questions, facilitate technical issues, and more. Since these are generally huge money makers for clients, they're super grateful to have your support with it!
Managing Online Summits
Online Summits are when a group of business owners who serve the same audience, but in different ways, get together to do one large, online group presentation. Usually they are coordinated and implemented by one of the business owners presenting.
Running an online summit is a lot of work, so you can assist your client with the process. This includes things like: Researching and contacting potential participants to present, setting up sign up pages, creating affiliate accounts, scheduling presentations and interviews with participants, sharing marketing materials and more.
You really become the right-hand person to your client in this process, because there's a lot of moving pieces!
SOCIAL MEDIA MANAGEMENT
This is probably one of the most popular sections of the virtual assistant services list! A lot of clients are hiring for it and a lot of VAs love to do it!
Facebook Ads Management
At the time of writing this, Facebook is one of the top ad platforms that business owners are utilizing. Surprisingly though, Facebook Ads Manager isn't very intuitive.
So you can partner with client's to run ads to their programs and website on their behalf to ensure it's done in the most effective manner possible.
You'll learn about what the client wants to promote, setup promoted campaigns and track the performance of each one and report that information back to your client. Basically, if you put the time and effort into learning the platform and how it works – you become a wealth of knowledge for clients who need you!
Instagram Ads Management
Instagram is owned by Facebook, so you can run your Instagram ads inside the Facebook ads manager to keep it all centralized.
Because these are so closely related, I'm not going to go into too much detail here. Just know that you will generally be asked to manage both Facebook + Instagram ads by clients if you do one or the other because they are so integrated.
Promoted Pins Management (Pinterest)
Yay! This is a service I offer and love it. This is a paid strategy on the Pinterest Ads Platform.
With this service, you'll support clients by creating branded graphics for their product. You'll also do keyword research for their promotion and help them build their ad campaign. As it runs, you'll track the performance and make tweaks as needed to improve your client's sales from the ad.
Finally, you'll pull all the top performing keywords from your ad and share them with your client so they can improve on their organic strategy.
Facebook + Instagram Page Setups
It's essential for business owners to have a presence on social media to be successful. However, it's a lot of work to set them all up when they're just getting started.
You can help business owners setup their social media pages for their startup businesses. This will require you to collect information about the business and the support they provide and creating accounts on your client's behalf.
You'll setup the messaging platforms, write profile descriptions, create posts for their profile, set their profile picture, and link them back to their website!
Facebook Group Engagement
It's super common now for business owners to have Facebook group communities where their audience can connect. These become a place where they ask your client questions, discuss ideas with one another and more!
As they grow, they become a lot of work for your clients to handle. So you can check-in on your client's group, answer the questions posted and share different topics to initiate engagement and discussions. The frequency depends on the size of the group, but this service helps relieve the client of a lot of work while building trust with those in their community.
Pinterest Profile Setups
This is another one on the virtual assistant services list that we provide!
Pinterest profile setups are probably one of the most in-depth of any social media account. You'll help clients setup their account, perform keyword research based on their niche and create on-brand boards. In addition, you will start adding their website content on the platform to help users on Pinterest find and engage with them!
Pinterest Management
Pinterest is a very strategic platform that helps business owners get a lot of free, quality traffic to their website.
When you provide this service, you will help clients create branded Pinterest graphics for their newest content and scheduling it to publish to their profile boards. Usually you will schedule this through something like Tailwind (that's an affiliate link!) with keyword optimized descriptions to ensure the best performance.
You'll also track and review the performance of each client to monitor their account growth!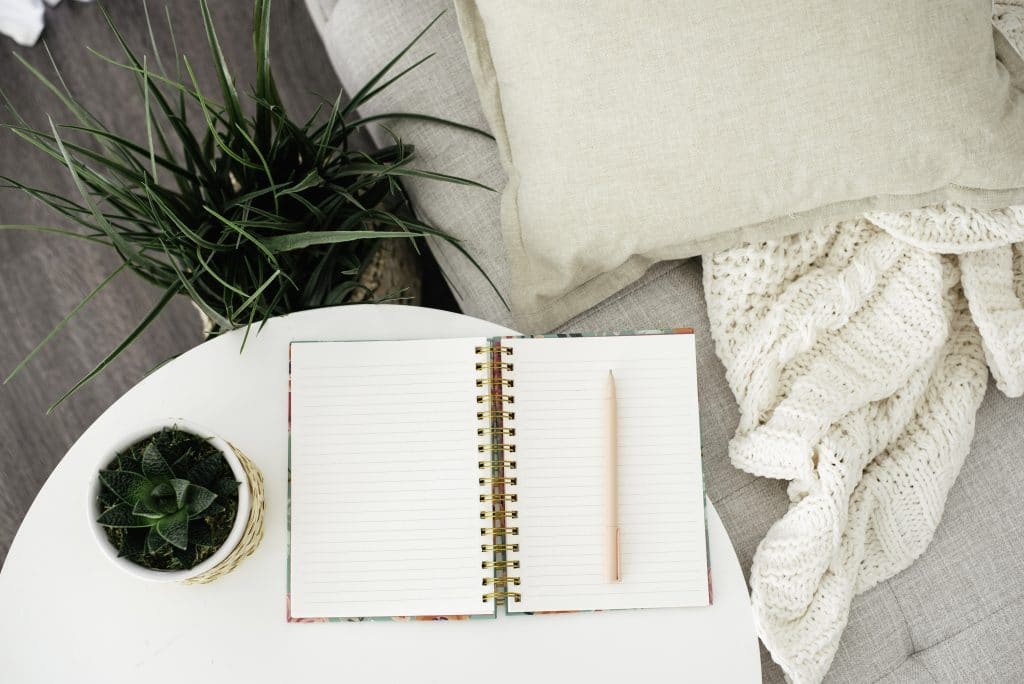 PODCAST MANAGEMENT
Podcasting has become one of the top choices for content creators to share their message. You can help them in producing their episodes! Learn more about how to provide podcasting services in this section of the virtual assistant services list.
Podcast Editing
As content creators record new episodes, they make a lot of mistakes. So they have to go back and edit out those sections before publishing!
You can help clients in this process by gaining access to the new, raw episode and cutting out the errors with an editing software online. It just takes the understanding of the basic editing software and a good pair of headphones to find the mistakes!
From there, you'll upload it to your client's distribution platform so that audience members can listen in wherever they get their podcasts. You may also help them with publishing the episode on their website if they choose to do so!
Podcast Transcription
Along with editing the audio, many clients like to include a transcription of the episode on their website. This is simply a written version of what is said on the audio of the episode.
You can use your speedy fingers to listen to episodes and type out these transcriptions for clients. I recommend taking it one step further and offering to draft and format it on the client's website so it's ready to go for them! Check out Sarah Small's example of a transcription here!
Podcast Interview Pitching
Becoming a guest on other content creator's podcasts is a great way for your client's to spread the word about their business.
You can help your client become a guest on other podcasts by researching and finding other podcast hosts who serve the same or similar audience as your client. Then you would contact each one to introduce your client and kindly ask to become a guest on the client's show! From there, you'll simply monitor responses, follow up as needed and schedule interviews on your clients calendar.
Podcast Guest Research
Podcast hosts often have expert guests join them for episodes to discuss different topics their audience members would be interested in.
You can help your client by researching potential guests that could be a good fit for their audience. Usually this means searching for guests and creating a spreadsheet to provide your client listing those that you feel they should contact.
This can also be handled from the other side of things as well. When a potential guest reaches out to be on your client's podcast, you can schedule the interview and send them the appropriate information to coordinate the interview process. That way, all your client has to do is hold the recorded call!
Podcast Show Notes Copywriting
Even if your client doesn't offer transcriptions of their full episodes, they will almost always include shownotes for each one.
This is generally a quick summary of the episode's talking points, an introduction of the guest (if applicable) and resource links that were discussed on the show. You can support your client by writing out these helpful notes and drafting them to publish on their website.
ECOMMERCE
The last section on my virtual assistant services list! The world of eCommerce is growing every single day, so clients are needing more and more support in it.
Online Store Creation
Whether it's for physical or digital products, you can help clients build shop pages on their websites!
This includes creating the product pages, writing descriptions of each one, and setting up email receipts with shipping confirmations. You'll also setup a payment processing platform so that your client can faciliate payments online automatically.
Shipping Fulfilments
Believe it or not, it's possible to support with shipping products remotely!
As long as your client is comfortable with you holding product on their behalf (and you're comfortable storing it) – You can do it from home!
You'll package, label and ship product orders as they come in from home. Usually this is faciliated through an automated email platform that informs you of when to ship new products and to where.
Product Customer Service
If you've ever ordered something online, you've probably spent time on a customer service line at one point or another.
You can accept emails or phone calls from customers with product questions and concerns. Generally these are shipping concerns for physical products and refunds or tech issues with digital products.
You'll help your client respond to these customer concerns with heart and put the steps into place to ensure they're taken care of.
Online Course + Digital Product Development
Creating an online course is no joke. It's a ton of work for clients!
They will use your support to build out course delivery platforms like teachable or thinkific. This means that you'll build the backend tech of their course by creating the modules and the lessons in these platforms. Then uploading the content to each lesson to make a great user experience for your client's students.
This allows them to solely focus on the content creation, while you take care of the delivery process.
Affiliate Management
Another big piece of online course and digital product sales is affiliates. These are people who vouch for and promote their course for a cut of each sale they send to back to your client.
You'll help your client track the referrals from each of their affiliates and send them payments as needed. You can also create and monitor ways for your client's affiliates to share your client's course. This could include things like, sending email newsletter templates for them to send their email lists or running higher percentage rewards promotions.
It's a really fun way to build community around your clients work and support their business growth in the process!
Well, there you have it: My ultimate virtual assistant services list! I hope this helps this gave you a better understanding of how you can serve clients every day.