When a new entrepreneur is just getting started in the online world and they hear "VA" for the first time, they might have no idea what that is! That's why we're defining virtual assistants today so whether you want to become one or hire one, you know exactly what to expect.
It's not uncommon for me to hear, "So, what is a virtual assistant anyways?" from new entrepreneurs. Whether they want to become a VA by starting an online business or hire one to help them: there still seems to be a bit of confusion around what a virtual assistant is and how they serve small business owners. So today we're clearing the air and defining it!
DEFINITION OF A VIRTUAL ASSISTANT
Here's my personal quick and simple definition of a VA:
Virtual Assistant (VA): a remote, contracted team member who provides various marketing, administrative and creative support for small business owners.
HOW A VA IS DIFFERENT THAN A 'REGULAR' ASSISTANT
Alright, so let's break that definition down a little bit more and give you some clear similarities and differences between a typical administrative assistant and a VA so you can learn what a virtual assistant is.
Their roles are generally very similar, but there are some key differences that you should be aware of regardless of whether you want to hire a VA or become one.
Virtual Assistants are similar to administrative assistants in that they offer the same or similar computer-based support services.
The biggest key difference is that Virtual Assistants are almost always self-employed and that they work 100% remotely from wherever they are. (preferably their couch if you're me!)
Many times, traditional administrative assistants work in an office with their employer using the provided equipment they need to fulfill their job. Where Virtual Assistants work from wherever they are, with the equipment that they have already because they operate independently and are simply contracted by the business owner.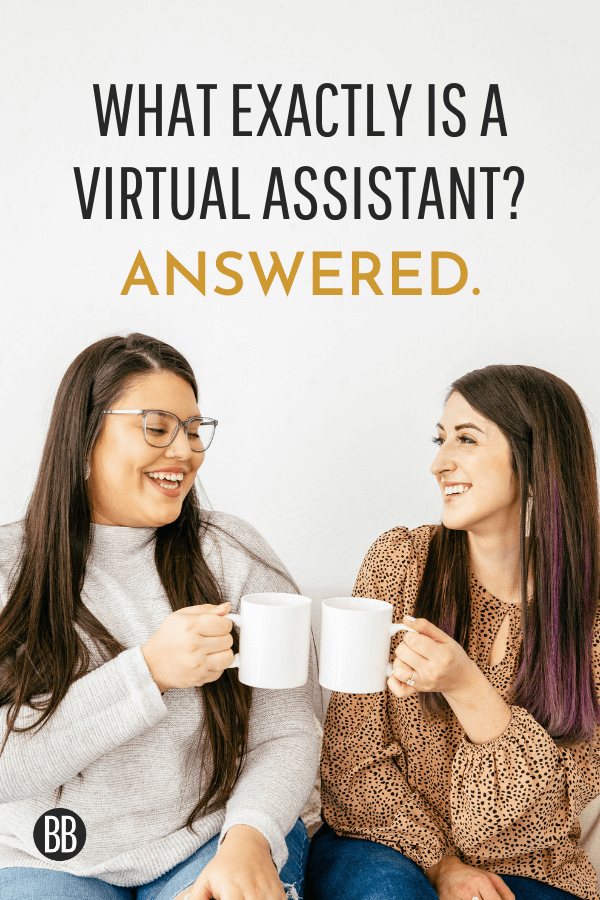 WHAT DOES A VIRTUAL ASSISTANT DO
It probably won't be much of a surprise when I tell you that there are a lot of support services that Virtual Assistants offer. Because essentially any work task that can be done from a computer can be done by a VA.
So for businesses that operate mainly from a computer at a desk, the options are pretty endless. Here are some super common things that business owners delegate to their digital assistants. I like to separate them in 3 main categories, but I've seen people split it all up 100 different ways!
Marketing
Marketing tasks are essentially anything that has to do with growing the audience or the reach of the business. These are essential to business owners so that they can continue to hit their sales goals.
Email Newsletter Design
Copywriting
Social Media Management
Landing Page Creation
Sales + Lead Generation
Blog Management
SEO Strategy
Administrative
We all know these, right?! They are the nitty, gritty tasks that absolutely need to be completed to keep things going and yet don't require a lot of training to be done.
Resume Writing + Design
Data Entry
Invoicing
Meeting Notes
Customer Service
Appointment Setting
Creative
These are the services that build the 'beauty behind a brand'. They help business owners communicate the feeling that they want to convey to their audience.
Logo Design
Graphics Design
Video Editing
Branding Board Creation
Website Design
Powerpoint Presentation Design
Keep in mind that this is a very general list. I've seen people outsource everything from their dry cleaning to emailing their wife to apologize for missing their anniversary (seriously!). So the options really are endless!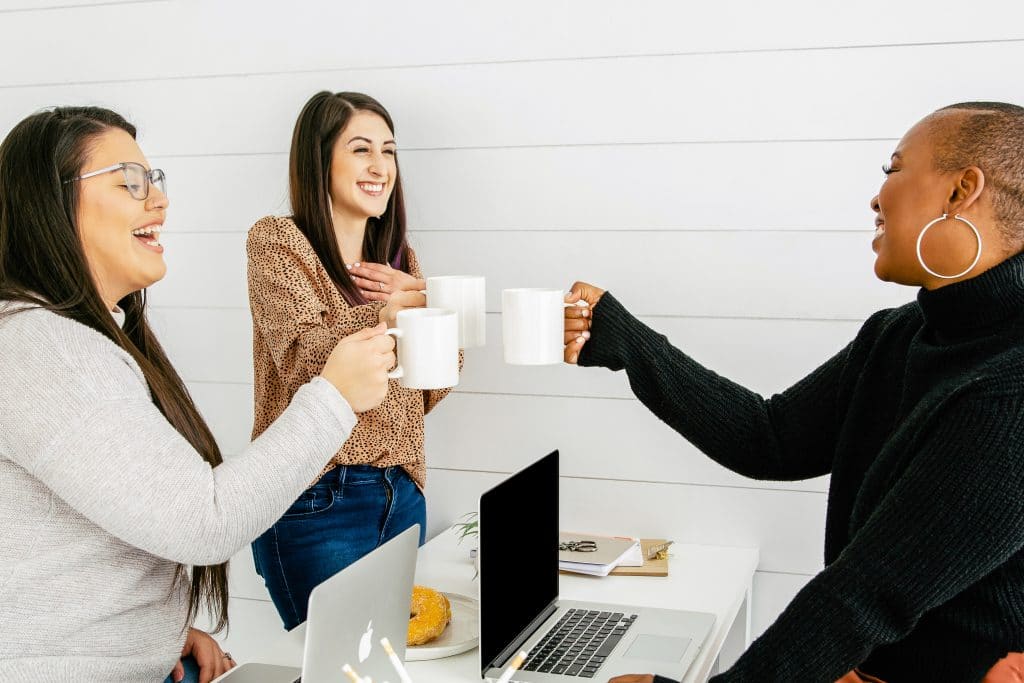 HOW MUCH DO VIRTUAL ASSISTANTS MAKE
I usually say on average that Virtual Assistants make anywhere from $15-$45+ an hour. This is a pretty big range, I know, but there are several factors coming into play on it.
One of the biggest deciding factors in terms of price is what types of services the given VA offers.
Some Virtual Assistants enjoy offering general administrative services that require less strategic skill and extensive training. This is a service that's in really high demand because a lot of people need it, but a lot of people also offer this service.
And if you've ever taken an intro economics class like I have, you know that the high demand and high availability drives down the price business owners are willing to pay.
Whereas, some Virtual Assistants choose to really narrow down and offer only 1-2 specialty services. This allows them to slowly become the go-to person for that given service, and it allows them to charge a premium price for it.
For example, here at Byte Bodega we currently focus on two specialty services: Pinterest Management and Business Management. We don't even consider doing anything else because this is the stuff we do best, and we can charge premium pricing for it because we've become known for it.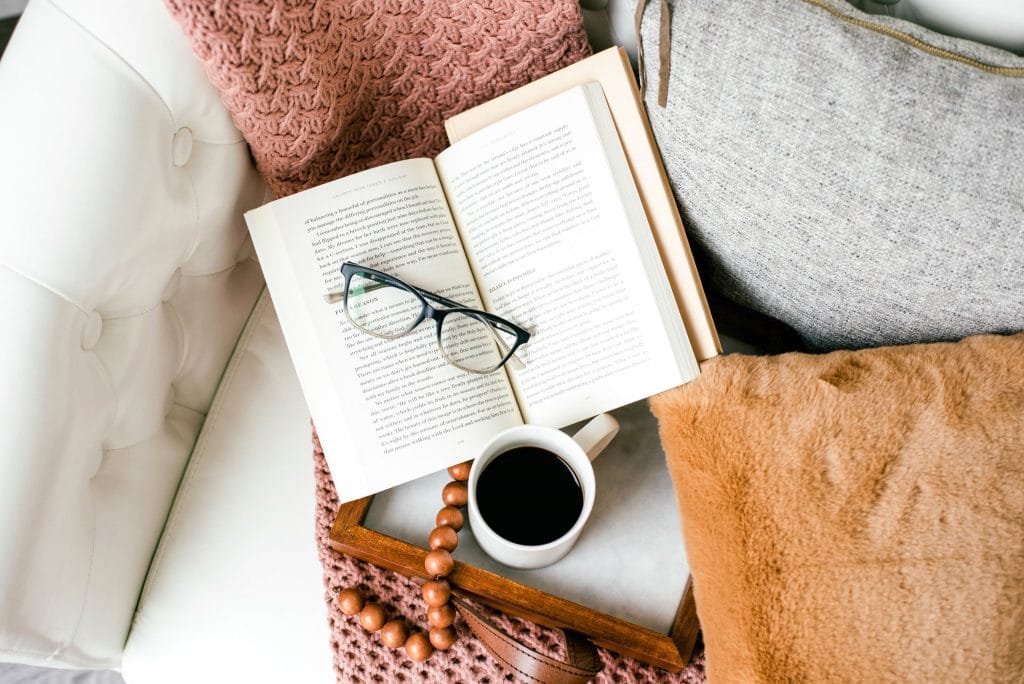 WHY YOU SHOULD HIRE A VA
Virtual assistance is becoming a popular option for small business owners who need extra support, and it's not surprising why! There's a lot of headaches you can avoid by opting to work with a VA.
One of the biggest benefits is that because Virtual Assistants are independent contractors, not employees. So business owners aren't required to provide typical employee benefits like healthcare, retirement, and long-term disability that cost a lot of money.
Virtual Assistants are also responsible for their own equipment. Meaning that the business owner doesn't have the up front cost of providing an office, a work desk, computer, and more. The VA is going to come prepared and ready to dive right in at no extra cost outside of the service itself.
Last but not least, business owners have more control over the types of services they purchase. They are able to go out and find the VA that offer the exact service they need (read: specialty service!). They can even hire someone for a short period of time during busy season and not be tied to keeping them onboard through their slower times of year when they might not need it.
I hope this gave you a little more information about what a virtual assistant is so you can help your friends and family better understand what you do every day! If you are planning to hire a VA of your own, I hope this gave you a little more insight into what to expect before diving in!