Your website becomes the virtual storefront of your online business. When a potential client hears about you and your services, the first interaction they have with you is your website. So you've got to impress!
That's why building a virtual assistant website is an absolute non-negotiable in my book. It's true in that you don't need to do it right away, but you do need to make it a priority.
There are a few essential pages and pieces of information that I recommend you include when you are getting started and launching your business. If you have these on your site, you'll impress your potential client and give them the information they need to know whether or not you offer what they are looking for.
WHY YOU NEED A WEBSITE
I've met a ton of virtual assistants who swear up and down that you don't need a website to be successful, and that's true – But only to a certain point.
You can absolutely book clients through a simple business facebook page or instagram, but you'll never be able to take your business to the next level this way. Plus, these platforms will inevitably change in the future and you don't want them to have control over your business that could effect your success.
Whereas, you own all of the content on your website which means you have control on what changes and grows.
There is also level of professionalism and expertise that is communicated to your potential clients by having a beautiful website that speaks to them.
Think about it: If you were looking for a new nail salon and out of the top two one had a beautiful website listing their prices and services and the other had a facebook page – Who would you feel more confident in for your mani? Who would you consider more professional? I suspect it would be the the first.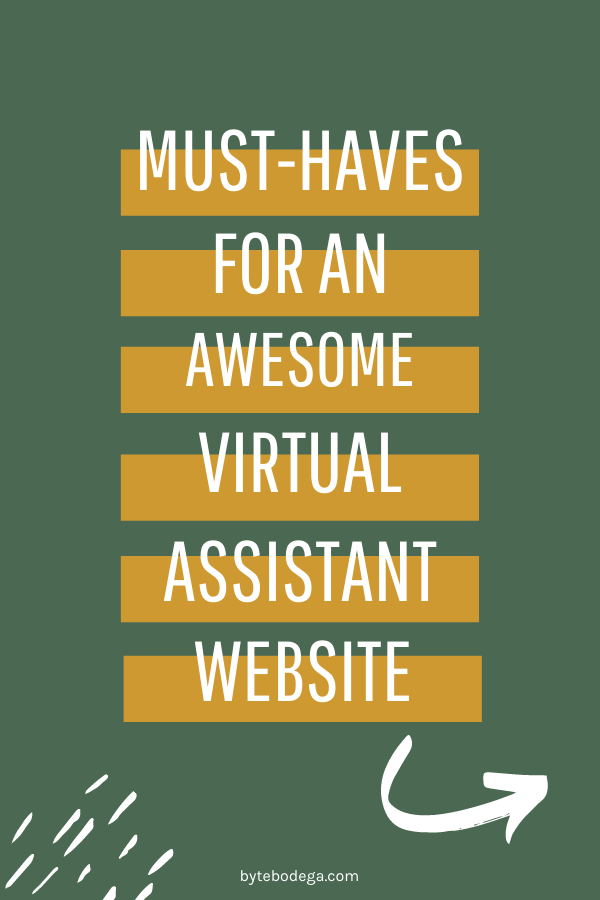 MATERIALS + TECH FOR YOUR WEBSITE
Before we dive into what to include, I wanted to give you a quick rundown of the tech and materials I recommend you gather before you get started.
These are resources that I have personally used (or still use) to manage my own website or client's websites:
WordPress.org – This is an open sourced content management platform that's easy to learn and gives you full control over your site for now and in the future as you grow your virtual assistant business.
Divi Theme – WordPress uses 'themes' to easily add drag and drop builders and styling to your website. Divi is the premium theme I have used since day one and I loveeee it! #nocode
Logo + Color Scheme – I recommend checking out Canva, an online design platform, to create a simple and beautiful logo fo' free! Be sure to also pick a set color scheme to use throughout your site and marketing materials to keep it easy and cohesive.
Photo of You – If you don't have a headshot, grab a friend (or husband like I did – hehe!) and ask them to take a few nice photos of you with a neutral background. I do not recommend using a selfie or any instagram photos!
Stock Photos – Check out pexels or unsplash for free images to use on your site that don't require royalties!
HOME / ABOUT PAGE
Your homepage is the first page that a client sees when they find your website on google or a social media account and decides to check it out.
On many common websites, you'll see that people include both a homepage and an about page. However, I don't feel this is necessary when getting started on your virtual assistant website.
You can share both what you do and who you are on the homepage of your website and communicate the same information to your client, but in a simpler way. As your business and your team grows, you can add a formal 'about' page later.
Try to focus in on answering these questions on your home page:
Who do you serve? (Real Estate Agents, Creative Entrepreneurs, Coaches, Etc)
Who are you? Introduce yourself and include your photo!
What do you do? Do you have a specialty service? (Website Design, Pinterest Management, Etc)
What makes you special versus your competition?
This is really your chance to catch their attention, introduce yourself and what you do. Don't be afraid to show your personality so your client can start to get to know you!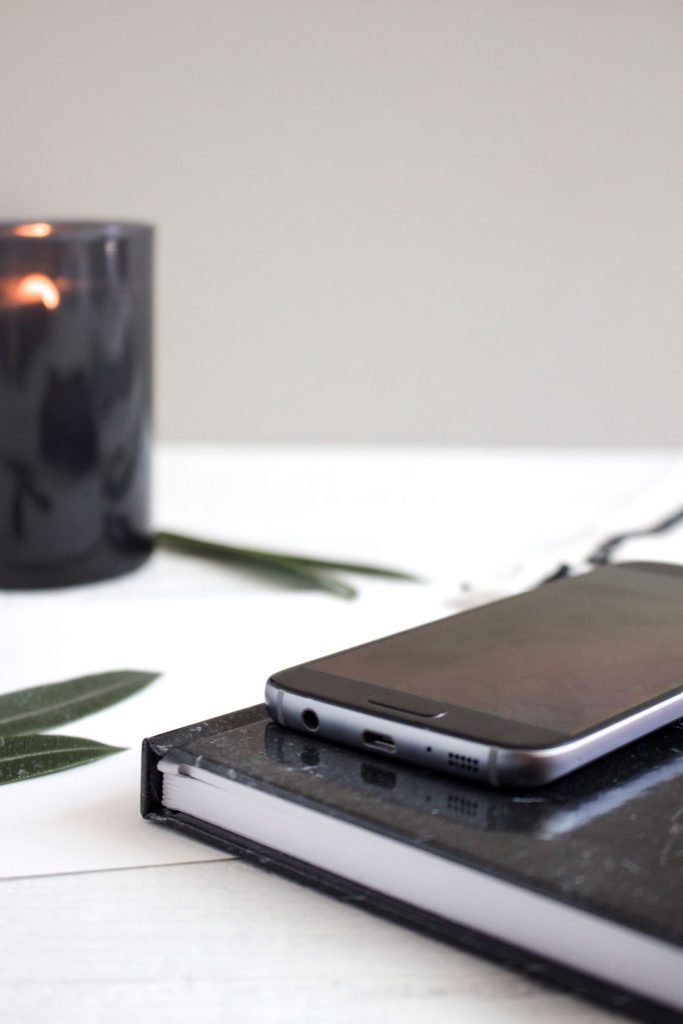 SERVICES PAGE
On your services page, list out each of your service packages and what is included with each. The Divi theme makes it really easy to build out a services list with their pricing tables module. If you need an example, check out our services page for an example of the module!
There's a constant debate in the virtual assistant industry as to whether or not you should include you service pricing on your website. I have experimented with both options, and I recommend including your pricing on your site.
The main reason for this is simply to weed out the clients that can (and can't) afford your services. It's a waste of time for that person to contact you, get on a discovery call, and learn about your packages, just to find out that you are out of their budget.
I'm really big on honoring other's time as well as your own, so avoid this mess and include your prices.
I also recommend including a FAQ section on your services page so that you can iron out common questions that you get on client calls before ever scheduling a time to chat.
PORTFOLIO
Even if you've never had a paying client in your life, you can create a portfolio page.
You can create 6-8 beautiful designs for 'fake' brands that would speak to your target client's industry, and include them on your page.
Your clients don't care if the designs are being used by one of your previous clients, they only care whether or not you are capable of doing what you say you can do. By including a portfolio of example work on your website, that's what you communicate!
Obvious Note: If you have client work from past projects – Just include that! 😉
CONTACT PAGE
The contact page on your virtual assistant website should be the simplest page on your entire site. You want the process for them to contact you to be idiot-proof!
It's important not to overwhelm your client with too many questions while also gathering the information you need.
I recommend just including these essential fields:
First + Last Name
Email Address
Website URL
What services are you interested in?
Anything else you'd like me to know?
If you have a million field in your contact form, they will get frustrated and stop halfway through because it's taking too long for them to complete it. Which results in you loosing a client discovery call.
Be sure to connect that simple contact form to your email address so you get notified when inquiries come in!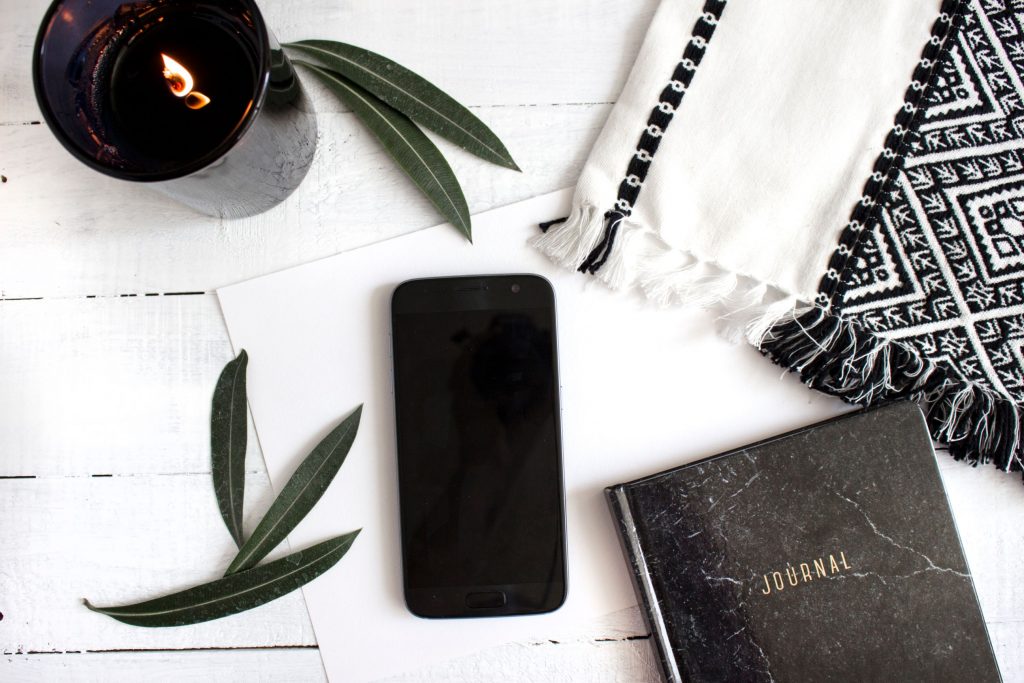 TESTIMONIALS FROM CLIENTS (OR COWORKERS!)
One of the easiest ways to communicate your expertise is by letting others communicate it for you!
When you are starting out, contact previous coworkers, bosses, and internships and ask them to write you a testimonial. They are usually more than happy to do so, and these can usually be translated for use on your new virtual assistant website!
For example, when someone says, "She always finishes projects ahead of schedule!" This could easily be from a previous VA job and your client probably won't know or care about the difference (as long as it's honest and real!)
Be sure to include the person's photo and a backlink to their website to help them gain exposure too! Always include testimonials on every page of your website.
CALL TO ACTION (CTA)
Throughout your site, be sure to include buttons that prompt your user to take action to contact you.
So when they are reviewing your service page and decide that your package is the perfect fit for them, they have a handy button that leads them directly to the place that they can connect with you to move forward.
This makes it easier for your virtual assistant website to convert and makes an easier user experience for your client!
EMAIL LIST OPTIN
You can also include a section on your home and services pages to join your email list.
This is a more advanced strategy that can be implemented anytime, but it can be helpful to connect an email marketing platform like mailerlite to your website to start gathering a list of hot client leads.
Over time, this can literally build you a list of hot client leads who you already know want to work with you. All you'll have to do is send one email campaign and ask who of those people are interested in working with you right now when you have new availability.
I've done this and literally booked over $1,200 in client work with one email. So don't underestimate the long-term power of it!
BLOG…OR NO BLOG
I included this last because I'm constantly super torn on it.
Blogging has the power to exponentially grow your business, but I don't think it's essential when you are first getting started. It's a huge time investment and I personally feel that there are quicker ways to book clients when first launching your VA business. That's why I don't believe including a blog page on your virtual assistant business from the start is essential. Especially because I didn't start blogging until two years after I launched my business.
However, if you have the time and energy to invest in it, blogging is one of the best ways to grow your website traffic and display your expertise.
Because if you are a website designer and you write blog posts showing people how to design websites, you're literally showing your audience that you know how to do what you say you do. How can you get any better than that?!
It takes time to grow that audience, though. So I recommend focusing your energy on building 1:1 connections, networking and growing a referral program before diving into blogging.
Set a reminder on your calendar to circle back to it 6 months after launching your virtual assistant website and decide whether or not it's time to dive into it!
Well, that's a wrap! Building your VA website is probably the most work-intensive project you'll have in launching your virtual assistant business, but when the work is done, you'll impress your clients without any extra effort.