The idea of getting on your first client sales call is nerve-wracking to say the least. But, you can lead these calls with confidence and leave your potential clients itching to work with you if you prepare correctly.
When I got on my first client discovery call, my hands were literally shaking with nerves. No joke.
She was my ideal client, so I desperately wanted to work with her. Before the call, I did everything I could to prepare and was still super nervous because all of it (clients, working online, owning my own business, etc) was still so new to me.
Since then, I've gained way more confidence on sales calls and I actually really look forward to them now! When you know exactly what to watch out for and how to prepare ahead of time, they become a really great part of working as a virtual assistant.
SHIFT YOUR MINDSET ON SALES CALLS
The biggest thing that made a difference for me in feeling confident on consultation calls was my mindset.
I taught myself to see client discovery calls as me interviewing THEM rather than the other way around.
This changes your whole outlook on the meeting and allows you to disconnect yourself from those, "What if they don't like me?!" feelings. Because at the end of the day, this is your virtual assistant business. You get to decide who you work with and for how much.
It's also your responsibility to protect your potential client's best interests in making sure they find the right person to work with, even if it isn't you.
I've had sales calls that I've known it wasn't a good fit before the call was even over and I've found that those inquiries really respect the fact that I was straightforward with them in explaining why it wasn't a good fit.
This protects not only your client's business, but you from entering what is most likely a poor client + VA working relationship.
So go into it knowing that they need to impress you as much as you impress them!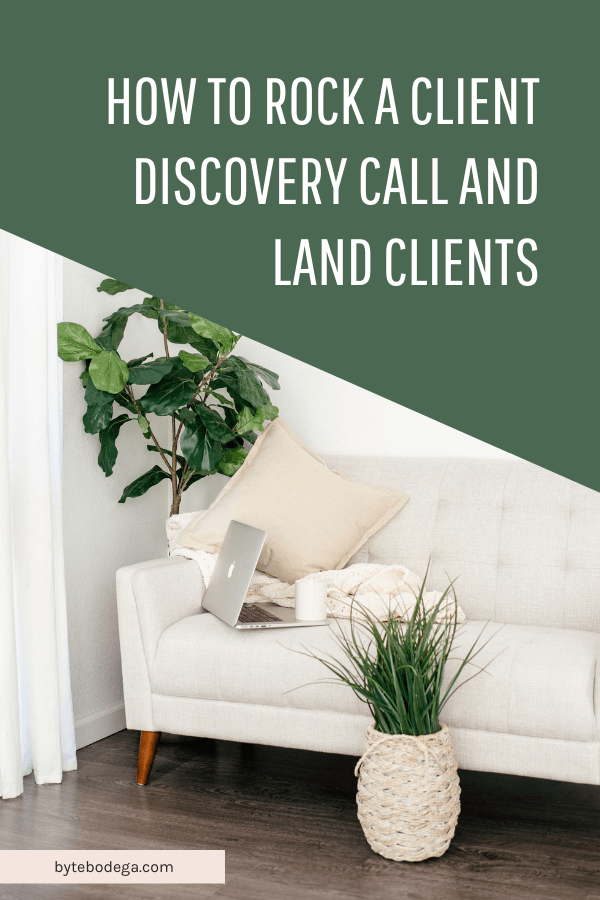 PREPARE FOR YOUR CLIENT DISCOVERY CALL
The time you spend beforehand preparing for your client discovery call is just as important than the time you spend on the call itself.
24 Hours before your call: Send your new potential client a confirmation email
Remind them the time, date and meeting place of the call. I use Dubsado for this! (that's an affiliate link!)
You'd be surprised how many remote meetings get scheduled without a location, and it's just as important as an in-person meeting because there's a lot of ways you can chat remotely.
I also recommend letting your roommates, friends, and/or family members know when your call is happening the next day so you won't be bothered during your call. In college, I would even stick a post-it note on the outside of my door during calls to make sure no one knocked on my door!
1 Hour before your call: Do your client research
I always take some time to do my due diligence and check out my potential client's website and social media platforms. It helps me get a sense of who they are, where they are in their business, and what they do to serve their community.
When a virtual assistant doesn't take the time to do this, it really shows on the call to clients. They want to work with someone that's super excited about what they do, and if you don't know what they do or what kind of support they might need – You can't do that!
30 Minutes before your call: Create your list of questions + Collect your Notes
I try to come up with a minimum of three questions that I want to ask the client based on my research and what they told me they want out of working with a virtual assistant.
Create a list of notes that you want to go over with your client on the call as well. These are the things that you want them to know about working with you.
Some of the items I bring up are the platforms we use as we work with clients, our main forms of communication and my package pricing so they know whether I'm within their budget.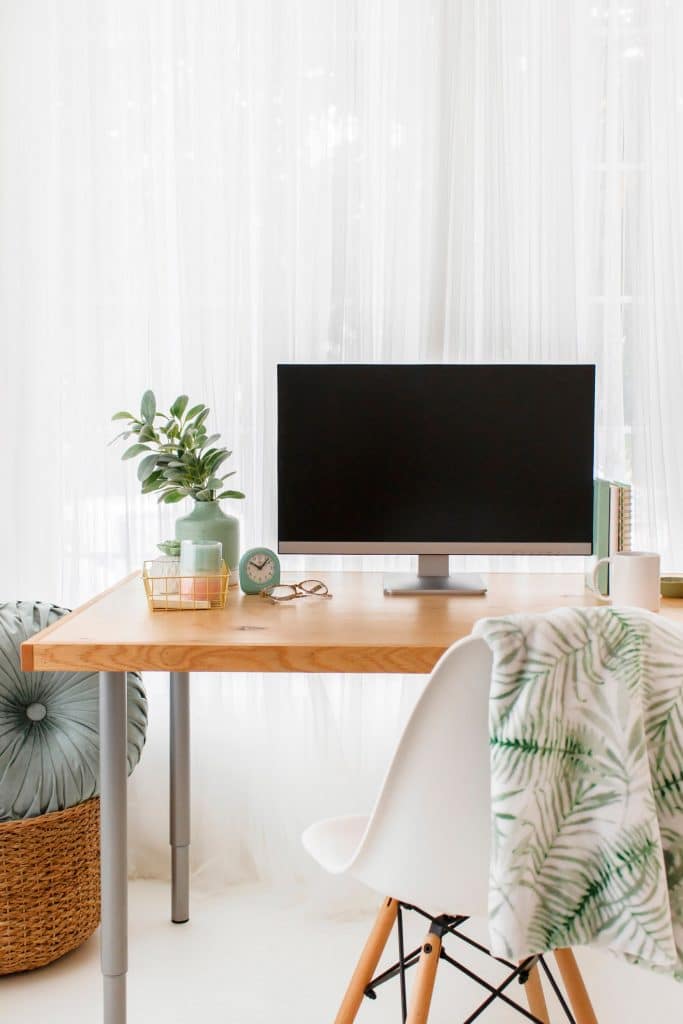 DURING YOUR DISCOVERY CALL
Here we go! It's time to officially hop on the call. Yay!
Confirm You're Connected
It's helpful to quickly ask your client to make sure they can see and hear you when getting started.
If you have tech issues that you work out in the first minute or two, just apologize quickly and move onto the rest of the call. Don't hover over the issue.
If the tech gods really fail you: Just ask them to switch to a phone call instead. Most people don't mind at all!
Show Your Excitement
One of the best things you can do is thank them for carving out the time to meet with you.
Don't be afraid to smile and share that you are excited to learn all about their business!
Lead the Consultation Call
Remember, you are interviewing them! That's why you put together your notes and questions to ask them so you know what to say.
Let them know that you like to start your calls by sharing a little bit about yourself and your business so they can get to know you (this makes you seem more human rather than just a internet stranger) and that then you can dive into their biz.
Look the Part
Make sure to come to the call dressed nicely and that you have a nice background. Most clients won't expect you to have anything too fancy, so just wear a favorite blouse and move your laundry rack out from camera view.
A bare white wall behind you is just as good as anything else!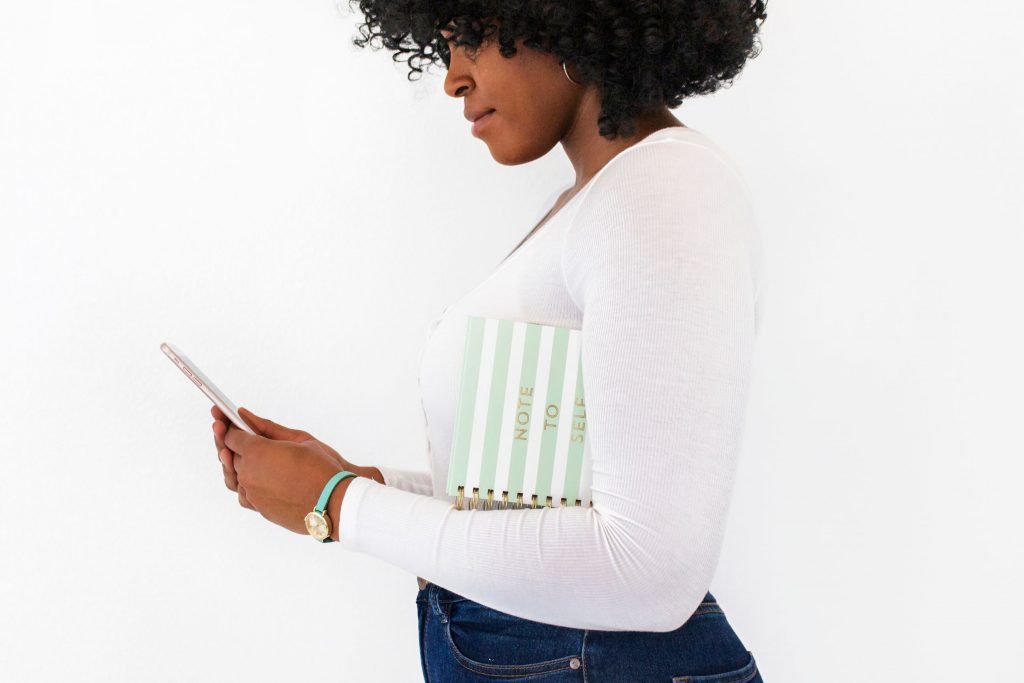 Budget Extra Time
Often times, clients will come with a lot of questions so make sure to budget a minimum of 15 minutes before and after the call so you can cover everything.
Ask Your Questions +Take Notes
Refer to the notes you've made and make sure to ask them your questions. Be sure to mention something you loved about their website so they know you took the time to check it out!
Note down anything that feels important to refer back to or that you need to create your proposal for them later.
Let Them Ask Questions
After you cover the basics of your services, ask them what questions they have and do your best to answer with confidence.
When You Don't Know the Answer or How to Do Something
Just be honest! You don't know how to do everything and that's okay. Let your potential client know that the process is new to you, but that you "have always wanted to learn about it!"
Giving a positive spin and being willing and open to learn is super valuable, even if you don't know how to do it right away.
Listen for Red Flags
You are running a business, so you need to protect yourself from what might be a bad client or a bad working relationship.
Be sure to listen for comments like:
"I have had three assistants in the last 6 months and none of them performed."
"Will you discount your services for X price?"
"Will you change xyz about your process because this is better for me?"
These are comments that can come from online business owners who are not willing to honor your client boundaries.
Share the Next Steps
Once you get all the information you need from your client discovery call, let the client know that you can prepare a proposal for them and send it their way to review and to reach out if the have any questions.
I recommend also letting them know when they'll receive it so they aren't waiting around on it if you need a day to two to create it.
Thank Them… Again
Share again your gratitude for them taking the time to connect with you before signing off! Entrepreneurs are busy, so it's a big deal that they took their time out to meet you.
PRACTICE, PRACTICE, PRACTICE
The more client discovery calls you do, the easier they get!
Concentrate on doing your most imperfect best on your first few and improving over time – because you will! You'll learn more about what to expect and about how to structure the conversation from practice.
Although nerves are always involved in some way, you'll feel more and more confident on each and every time. You got this!
Once you realize how simple and beneficial a client discovery call is in landing new a new potential client, you'll fall in love with the process of holding them!