I've found that setting client boundaries can really make or break your working relationship with clients and your mental health as a virtual assistant. Read on to learn how to keep your sanity while growing a thriving online business.
When you dream of working from home as a virtual assistant, chances are that dream doesn't include text messages at 9PM from a client asking you about a task that's due the next day. So it's important to provide structure for yourself and your clients so that your work (as fun as it is!) doesn't take over your life. You do that by setting healthy and professional client boundaries.
WHY HEALTHY CLIENT BOUNDARIES ARE ESSENTIAL
I find that when many aspiring (or even some really experienced) virtual assistants go to set boundaries in their business they struggle because they are afraid of upsetting their clients.
I've actually found that the opposite is true. Client boundaries actually help support your clients even more!
Setting some simple, easy limits on your work open up a more comfortable work lifestyle for you (goodbye 9PM task alerts), and it lets your clients know exactly what to expect from you.
For example, let's say you set this boundary with one of your clients: "I answer emails between 9-5PM EST and always respond within 48 hours." They know that they don't have to email you three more times to check-in with you when you don't answer within the first 24.
This saves them the precious time and mental energy it takes to follow up with team members all the time. It also gives them comfort in knowing that you're probably just off finishing up your other tasks before responding (because you're such an awesome VA 😉).
When you establish these limits on your work, it also protects you from overbearing or overly demanding clients.
Once you start getting those additional 2-3 emails from a client checking in on a task that's still within your provided response time, you instantly have a red flag that it might not be a good working fit.
Don't get me wrong: If a client needs that quick response time and you are comfortable providing it, go for it! But if you set that parameter up front before starting to work together and the client doesn't honor it, it might not be a good long-term working relationship.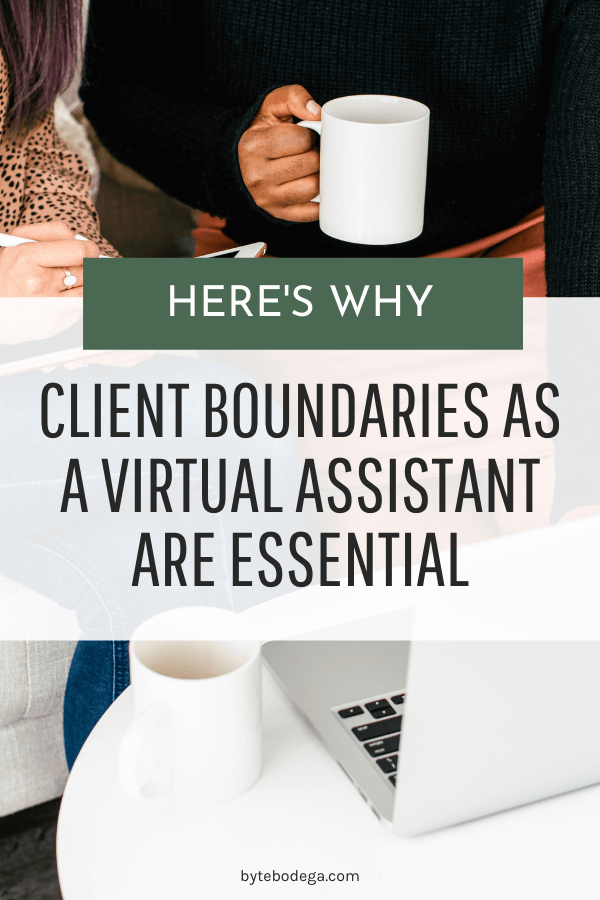 VIRTUAL ASSISTANT BUSINESS BOUNDARIES TO SET
Home Office Hours
Office Hours is often the simplest and easiest one. It's important to set and communicate the times when you plan to be in your home office (or local coffee shop if that's your jam!) working on client projects.
Working hours look different for everyone based on where they are in their business and what they want their work day to look like. When I launched Byte Bodega I was available 4AM-6AM and 4-9PM EST because I worked before and after my day job. Now I'm available 9-5PM EST. Just make sure whatever you choose works for you and your lifestyle.
Communicating these times let clients know when you can be reached quickly in the event of an emergency and when you can schedule meetings to talk through projects.
Response Time
Response time is the amount of time from the point a client sends you a message to when they can expect you to get back to them.
I always let clients know that our team generally responds within 24 hours, but your timeframe might be more or less depending on your virtual assistant service structure.
Your response time will your client when to expect to hear from you, which is crucially important when working remotely. We don't have the same convenience of walking down the office hall to ask a co-worker the status of a project. So we have to accomodate that!
Form of Contact
When you set a main form of contact, it will avoid missed messages or miscommunications on tasks because you won't forget things when they get lost on other platforms.
I always establish one main point of communication with clients (I love Asana!) and a secondary form of contact (Email!). Some of my online business besties love Slack for larger teams too!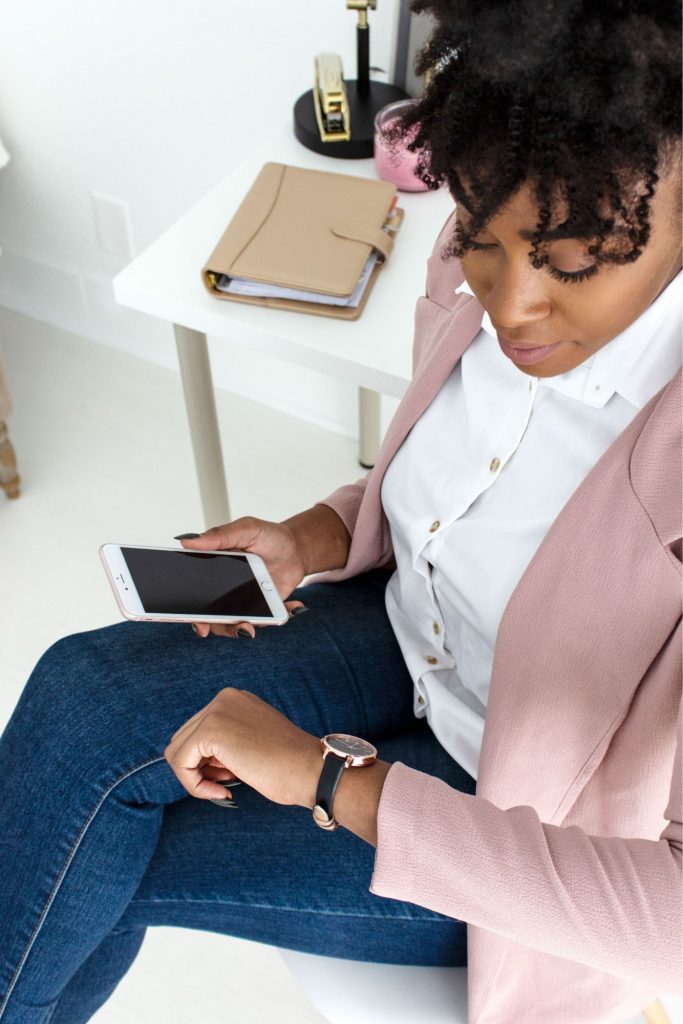 Holidays + Weekends
When you schedule an out of office for a vacation or holiday, let your clients know what to expect while you're away.
Be sure to communicate whether or not content will be processed before you sign offline or when you get back. I also recommend letting them know if you will or will not be available for contact during your time away and how to reach you in case of an emergency.
In some cases, clients will expect you to find someone to fill in for your while you're away. This is something you can do, but if you don't want the hassle be sure to include a clause on it in your business contract.
HOW TO COMMUNICATE YOUR PROFESSIONAL BOUNDARIES
The best time to communicate your client boundaries as a virtual assistant is in your welcome packet.
I recommend sending your welcome packet along with your work proposal and contract right from the start. This way, there are absolutely no surprises for yourself or your new potential client when they start working with you.
If they have any questions on your work process or your client boundaries, you are giving them the opportunity to ask before they even start working with you.
CONSIDER FLEXIBILITY WITH YOUR BOUNDARY LIMITS
There are certain times when being flexible with your boundaries can really show your dedication to your clients in your online business.
Here at Byte Bodega, we generally work with clients on a long-term basis. So we end up developing a really close, trusting relationship with most of them. (It's honestly my favorite thing!)
When one of our clients has a busy travel schedule and can't make a meeting on Monday or Tuesday like normal (when we generally batch client calls) I'll usually be open to making an exception to accomodate them.
Here's a few other examples of client situations I've made exceptions for in the past:
Cancelling a meeting super last minute due to health emergency
When a client is learning a new platform, like asana, I'll allow them to use email communication rather than asana messages for the first few weeks until they learn
Answering an email or working on the weekend when a client is experiencing a true business emergency. Like an actual real thing that'll hurt their biz, not an instagram post link.
The thing is with this though, is that you always want to communicate with the client that you are making that exception so they know it is not your typical process. It reminds them of your boundary and also makes them super appreciative of your openness to work with them!
The other big hit here is high paying clients. We know them. We love them. Everyone wants them.
If one of my highest paying, long-term clients reaches out to me and needs to meet asap – You bet I'm on it (within reason of course 😉). This is really something that comes down to what you are personally comfortable with. However, there's something to be said about working closely with the core people that really pay the bills if/where you can.
Even if they are a high paying client, they still get that same reminder that you are doing them a favor so you aren't taken advantage of. No amount of money is worth being pushed around.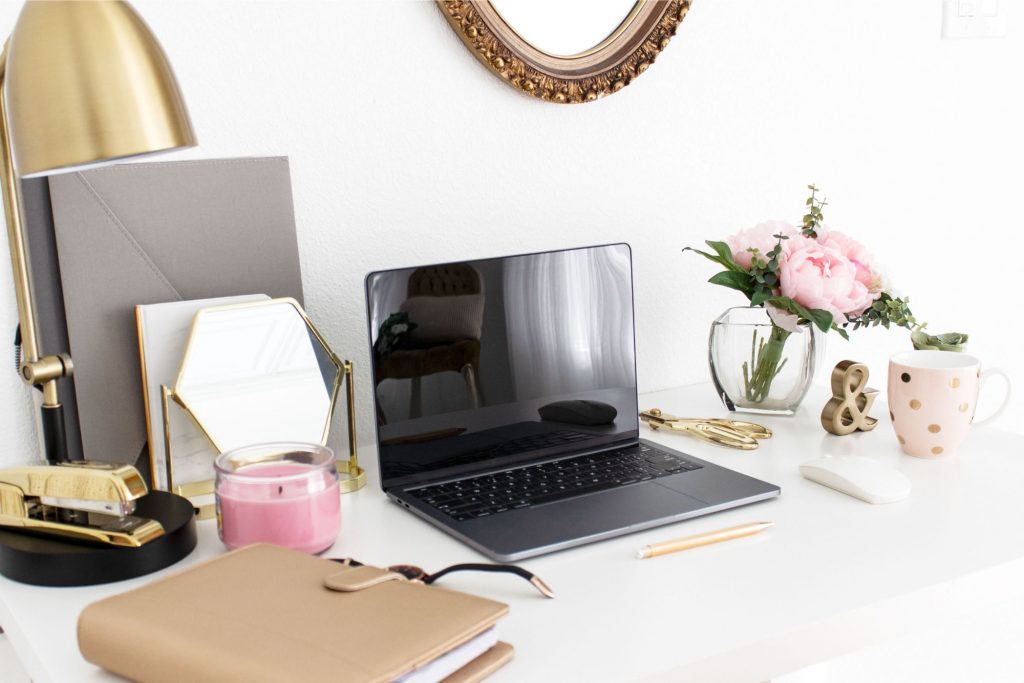 THEN SET SOME NON-NEGOTIABLE BOUNDARIES
Now that we talked about flexibility in professional boundaries, let's talk about the opposite.
I recommend setting at least two to three non-negotiable boundaries with your clients.
These are the things you will not budge on under any circumstances regardless of the situation to protect your family and your lifestyle.
For me, this means I do not take client calls on Fridays. My husband works from home on Fridays, so we take breaks throughout the day from work to spend together. Sometimes I take a half day on Fridays if I am low on energy. Fridays are also my travel day for vacations if and when I need it, so I won't schedule a call in case I end up on the road.
Although I might take calls here and there outside of my usual Monday and Tuesday window, I do not accept them at all on Fridays.
So find those few things that really support you and your family, and stick to them.
Establishing client boundaries in your online business really opens up the opportunity to build a work schedule and lifestyle that works for you. So take some time to consider yours, communicate them to your clients, and start reaping the benefits in life and business right away.