Let's face it. There are about 832 different kinds of online businesses you can start. But here's why I think you should pick Virtual Assistance.
I love that we have so many options as online entrepreneurs. It gives us the freedom and flexibility to be creative and open with our ideas.
But when you're just getting started in your search for the perfect work from home job after coming from the corporate world, it can be overwhelming trying to figure out what to do first.
That's totally understandable too, because there's a lot to figure out!
There are certain paths and career options (ahem, Virtual Assistants, ahem) that make it way simpler and more accessible for those of us that don't have 30K to invest in our business up front.
So if you're on the fence trying to decide what the best online business to start is, I'm here to provide a little insight into why I feel everyone should start out as a VA.
WHAT IS AN ONLINE BUSINESS?
Online Businesses are companies that operate 100% remotely providing products or services to their customers. The majority, if not all, of your business is run from your laptop.
There's a very wide-range of online businesses, so it's impossible for me to cover them all here. But chances are, any time someone has a small to medium sized business that they own and run from their home – It's could be considered an online business.
I've included a few popular ones below to give you a good sense of what falls under the "online business" umbrella:
Blogging (when monetized!)
Photography Photo Editing
Online Courses
Life & Business Coaching
Content Creators (Youtubers, Instagram Influencers, etc)
Product Creators
Copywriters
Website Designers
Affiliate Marketing / Sales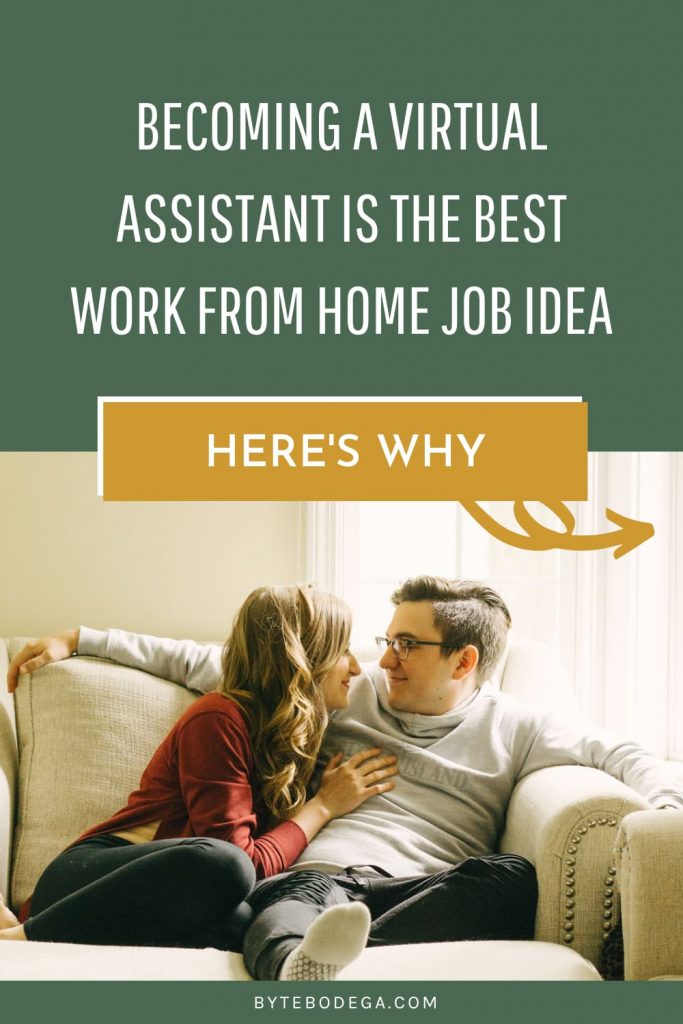 REMOTE WORK OPTIONS TO SKIP (AND WHY)
Multi-Level Marketing Companies (MLMs)
I know that there are people out there that make fabulous money and love their jobs within MLMs so don't drag me for this. But the data speaks for itself.
MLMs generally come with a fairly high or very high initial investment to join and the majority of the people that sign up lose money.
When I say the majority of them, I mean 99% of people loose money and they make on average about 70 cents an hour.
I don't know about you, but that data point is enough for me to run to the hills before joining any MLM company.
Product Based Businesses
I love product-based businesses because there's an incredible amount of innovation and creativity involved in making something that's never been made before.
There's a few major downfalls of product-based businesses though:
If you are designing a new product, there's a huge initial investment you have to make (like tens of thousands of dollars in some cases) just to get your product manufactured and ready for market
If you are selling someone else's product, you are usually required to buy a large amount of stock up front to resell it. Which is, again, a huge investment up front. Plus, now you also have to pay to store the stuff somewhere.
These are major hurtles to overcome if you are a regular, average Joe like me and you just want to get started without spending thousands.
Working Remotely for a Company
I'll be honest in that I feel working remotely for another company is by far the best of all of these (not so great) options.
The problem with this work from home strategy though, is that it's not your business. So you loose all the incredible benefits of working for yourself.
Your employer is still, more than likely, going to expect you to be on your laptop from 9-5 every day. So you don't have much schedule flexibility. You'll have a maximum of how much vacation you take, and you don't have the same income growth potential because you simply take raises when you're given them.
In my mind, these are the things that make having an online business worth it! These are the reasons that we all want the flexibility to be home with our kids or take a random Friday off.
So as great as having work from home flexibility is in your day job, it's just not enough for me. (Call me greedy, but I don't care! hehe!)
WHY YOU SHOULD CONSIDER VIRTUAL ASSISTANCE
#1 LOW STARTUP COSTS
Starting a virtual assistant or service-based business can cost virtually nothing if you want it too.
There are an abundance of free platforms that you can use to get started and more often than not, you can even make money before you invest! You can review everything you need to become a Virtual Assistant in this post and most are free!
More often than not, your biggest investment at the beginning is educational resources or courses you might purchase. These can accelerate your growth and success by lightyears, but they also aren't essential to getting ff the ground.
#2 LOW ONGOING BUSINESS EXPENSES
Along with your start-up costs being low, your ongoing business expenses are generally low too!
When you become an entrepreneur, you become responsible for all the expenses that are incurred from running your business. These are things like platform subscriptions, taxes, employee costs, etc.
However, the costs to running a Virtual Assistant business are extremely low because you are only managing yourself and a very small handful of platforms you need to run it. Business owners can typically expect their expenses to be around 20% of their revenue, but I find that most VA's spend about 10% depending on what they offer.
Half of the operating expenses is not insignificant!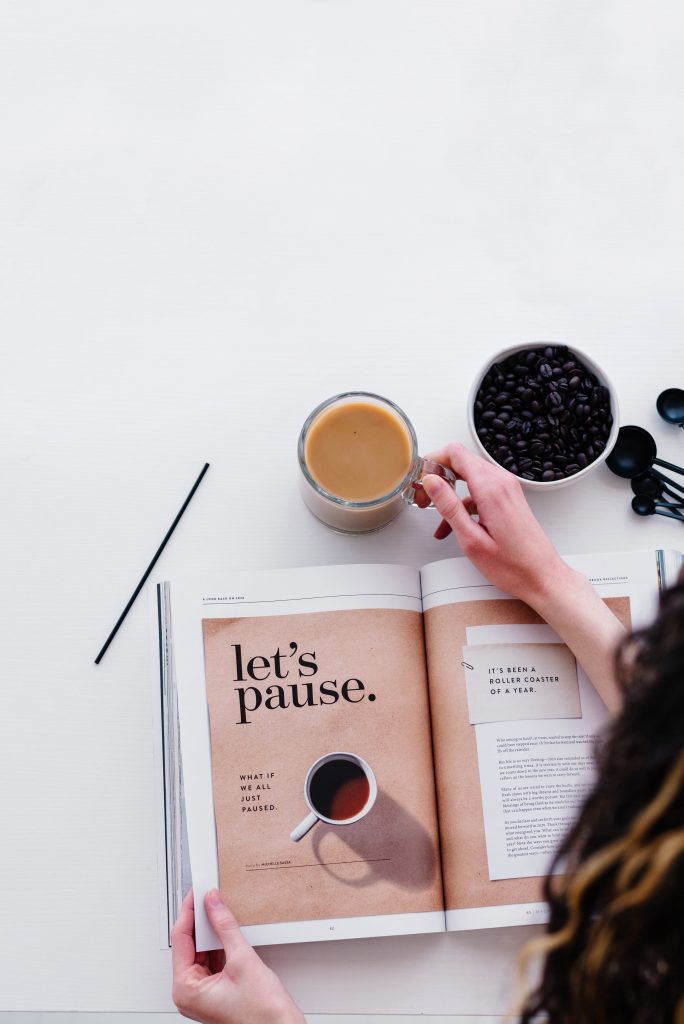 #3 YOU CAN GET STARTED FAST
Becoming a Virtual Assistant is one of the quickest ways to make money online. There are a lot of instances where VA's launch their business and they make money in the first month.
Some even book out their services by month three. That's wild!
So if you're in a position that you need to make money as quickly as possible with your business, Virtual Assistance is a fabulous choice.
Offering services rather than products gives you the ability to start providing your service immediately. Otherwise, you could be waiting for product stock in the mail or spend months making a digital product before seeing a return.
#4 NO EXPERIENCE NEEDED
If you've been a part of the Byte Bodega community for awhile, you know that this is probably the biggest misconception about Virtual Assistant work because you've heard me talk about it over and over again.
You have valuable skills to offer as a Virtual Assistant and clients will absolutely pay you for it even if you've never done VA work before.
There's no need for highly technical skills or years or experience. Just show up, be ready to learn and show your potential clients you care about them and their business.
That's all that truly matters in becoming successful as a VA.
#5 COMPLETE FREEDOM
This is your business! You have full control over the decisions you make for your business and your lifestyle as a result.
The freedom that you gain in becoming a business owner is like nothing else.
You'll never again be limited in how much income you can make, vacation you take or what time your work day starts.
These are things you don't get when you work for someone else, even remotely.
#6 REWARDING + FULFILLING
The best part about Virtual Assistant work is the rewarding feeling you get from your client's success!
I still remember the first time that one of my client's had a high-converting launch thanks to the tweaks I made on their sales page. Knowing that I helped them succeed in their business was an incredible feeling.
If you are anything like me and you're passionate about supporting small businesses instead of Bezos and the Walton Family, you'll love Virtual Assistance.
It's an incredible way to help small businesses thrive from the inside out!
Well, have I convinced you that Virtual Assistance is the best online business to start?! I'd love to hear about what other kinds of businesses you are considering!