One of the biggest misconceptions about becoming a virtual assistant is that you need to have extensive technical skills and lots of work experience to land clients. But believe it or not, there's a lot of services clients need all the time that don't require anything like that.
Now, there definitely are virtual assistants out there that have a super speciality service that they charge a premium rate for. Chances are though, they didn't start out with the service offerings they have today.
More than likely, they started out offering one of the core general services that a lot of newbie VAs provide. It helps you to not only learn the tricks of the trade, but what you truly enjoy doing as well! Then you can confidently mold your services over time to what you absolutely love.
That's why it's important to know the best virtual assistant jobs for beginners so that you can just start simple!
HOW CAN I BE A VIRTUAL ASSISTANT WITH NO EXPERIENCE?
Do potential client's want a VA who knows the platforms they use in their business like the back of their hand? Sure they do.
But you know what they want even more?
Some who truly cares about their business the same way they do.
Think about it: If you were a birth doula looking for a virtual assistant, would you rather work with someone that loves babies or knows convertkit inside and out? You'd probably want someone that loves the beauty of birth and women's health and who's willing to learn on the job – than someone that just knows their way around basic email marketing.
That's why you don't need all the extensive experience that you might think!
Let client's know that you're ready and happy to learn whatever you need to in order to get the job done and they'll be willing to work with you. You'll of course have to put in a little more elbow grease up front to learn the systems and platforms they use, but that's a small price to pay to gain a new client!
So, what are the best virtual assistant jobs for beginners that you can offer? Let's get into them!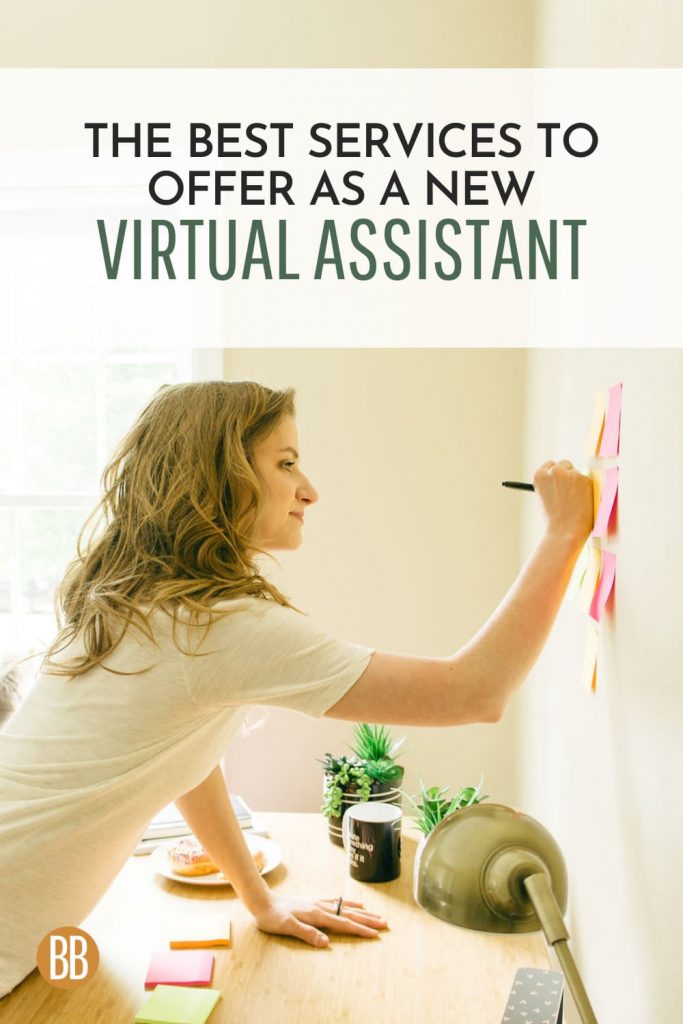 BEST VIRTUAL ASSISTANT JOBS FOR BEGINNERS
Email Inbox Management
This is one of the most in demand services right now. Did you know that studies show that people spend about 23% of their workday on email?
That's clearly a lot of time that your clients could spend doing something way more useful. Since email is such an easy to understand and every day thing for well, basically everyone – it's a fabulous service to offer!
You can support clients by creating organized folders, answering inquiry emails, following up on business leads, removing junk mail and more!
Data Entry
It might not sound glamorous, but data entry is actually a really crucial piece of a business's operations.
Data entry helps our clients see the performance of their businesses without having to gather the information themselves. This saves them time when they are making strategic marketing decisions in what's working and what isn't so they can make smart investments – So it's an important job!
You'll work with spreadsheets in platforms like airtable, excel, google sheets, or something similar to document the metrics required. Because most of us have experience with these beginner-level programs, it's an easy virtual assistant job to start with!
Calendar Management + Appointment Scheduling
It's incredibly supportive for client's to start the day with their calendar outlined and ready for them.
You can support your clients in organizing their calendar in a helpful way and then managing it going forward. What's that look like, you ask? It can include a multitude of things depending on your client's needs.
They might hold consultation calls with clients that you can coordinate and schedule with something like Calendly. You could handle podcast interviews that you schedule and gather the information for. The options are endless!
This service just requires a basic understanding of digital calendars like Google calendar. Otherwise, it's all just time management and organization skills that you probably already have!
Customer Service Support
Every business handles customer service a little bit differently. However, the core concept is the same. You are working to solve your customer or client's issue with the least amount of effort from them and as little dissatisfaction possible so they leave happy!
There are programs that help with this like ZenDesk that allow you as the virtual assistant to manage customer needs through live chat. Some clients also handle issues by phone, so you can do that too depending on your client's service structure!
Most customer service issues are the same things over and over again form different patrons, so you can spend a little bit of time learning how to respond depending on each person's need and slowly taking them over for your client!
If you have customer service experience in any field – this could be a great starting point for you.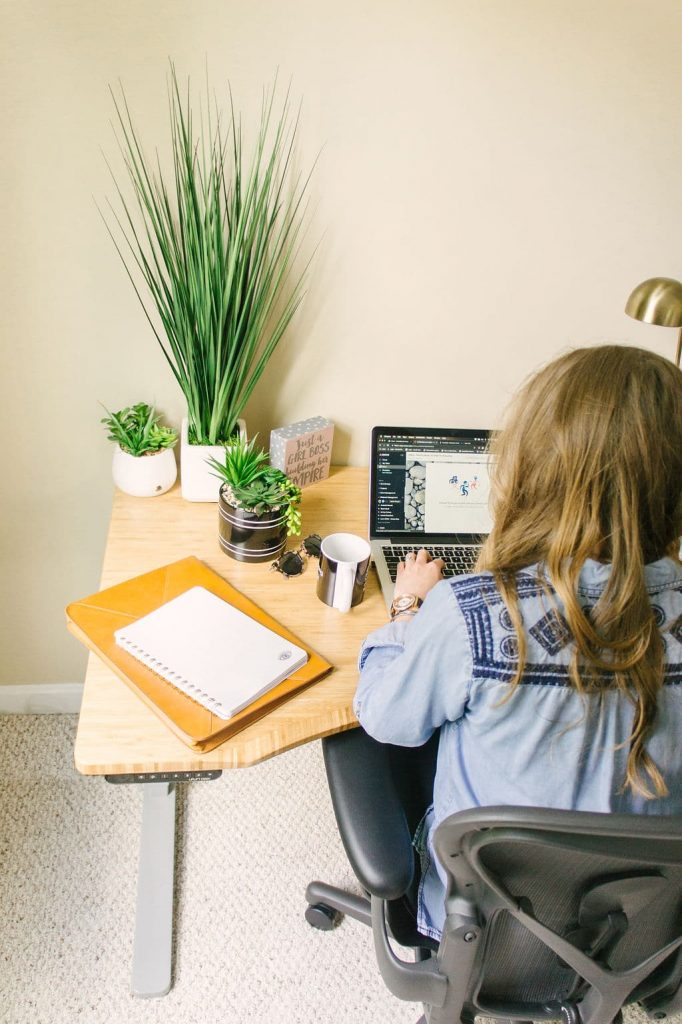 Travel Booking + Scheduling
Are you a travel junkie?! Online business owners tend to travel a lot to meet with their coaches or attend training events/conventions.
You can support clients with scheduling and booking their travel plans when these times arise! It's simply a matter of gathering their schedule and budget for the trip and taking care of the rest!
It's just one less step for them to worry about when they are working and traveling at the same time.
Social Media Management 
Social Media Management has really become an umbrella term for a lot of different specific services. I think it's great though, because it gives more more flexibility in what you can offer!
This "umbrella" includes things like Facebook Group Management where you can cultivate engagement with your client's community members and answer questions they have. You could also schedule out posts on the client's Facebook business page and Instagram! It's even possible to schedule videos and slides to their Instagram stories.
Over the past few years, social media management services have grown exponentially. It will certainly continue to do so too, as social media continues to be the way we connect with other beautiful human beings.
Industry + Market Research
This might be the most valuable of all the no experience virtual assistant jobs we're covering. Because you have the potential to make your client a lot more money!
Industry and market research can include things like lead generation, which can create new income that would have otherwise been missed if it weren't for your services. You can also help pitch podcasts for your client, meaning you contact podcast creators to have your client be a guest on their shows. This can leverage the show creator's audience to grow your client's and therefore gaining them more sales long-term!
If you love research and sales, this could be a fabulous service to start out with!
Graphics Creation + Design
Maybe you're more the creative type though? No worries.
Canva graphics design is one of the most sought-after services right now. You can put your creative juices to work designing Facebook posts, instagram feed graphics, Pinterest graphics and more. You can even make things like Ebooks, resumes, and logos! The sky is the limit on what you can make and it's an incredibly easy to learn platform.
A lot of business owners don't have a creative bone in their body – So this service is invaluable to them! Plus, you can make templates that are super scalable. 😉
I hope this list of virtual assistant jobs for beginners gives you a little more confidence in the value that you bring to the table for clients. Let me know which ones you're the most interested in offering!