Email marketing is one of the biggest drivers of revenue for a lot of online businesses. That's why clients are getting more and more interested in making it a part of their marketing strategy if it isn't already.
Choosing the best platform for your needs is a really important part of getting starting in growing an email list.
That's why we often have clients coming to us as virtual assistants and asking which one they should use. If you're newbie VA though, it's nearly impossible to give a good recommendation since you haven't used any of the platforms yet.
That's why I'm pinning the top platforms against one another to help you support yourself or your clients with email marketing. There are a lot of different options out there in what you can choose, but we're focusing on the platforms that most growing entrepreneurs are currently considering from: Mailerlite vs Flodesk vs Convertkit!
This will give you a great starting point in understanding what platform would be the best for you and your clients.
WHAT IS EMAIL MARKETING SOFTWARE?
Totally new to the whole "email marketing" world? No worries, I gotcha covered.
Email marketing software platforms allow businesses to grow list of customers or audience member's email addresses so they can communicate with them on a regular basis – directly in their inbox.
The best example of this is retail shopping. As soon as you bought that new pair of trendy, high-waisted jeans from Madewell, you suddenly start getting an email from them every day letting you know about their newest products.
That's email marketing in a nutshell.
In the online business world, it looks more like sending friendly notes and updates about what you're working on for your community. (Ahem, sign up for mine + get the free launch checklist here. 😉 )This can be things like new blog posts, industry updates and changes, webinar invitations and more.
Whether you are setting it up for yourself or a client, growing an email list is one of the best things you can do for the long-term success of your business. The conversion rates for email are astronomically higher than social media and it's a marketing platform you own and have full control over.
That's why it's critical to choose a great platform that works for your goals and stick with it!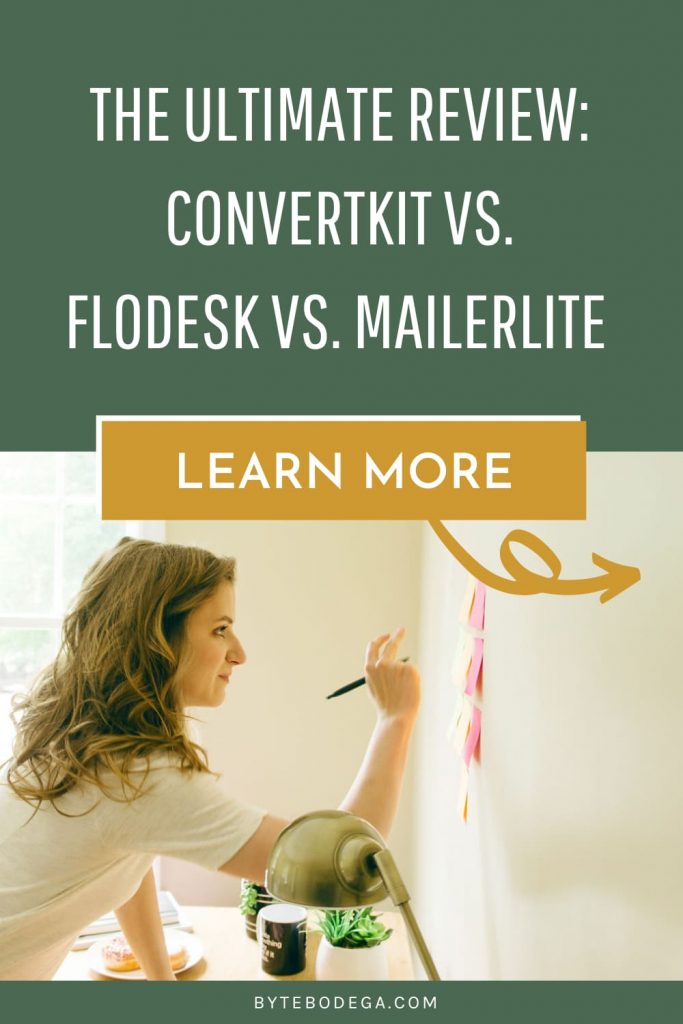 USER FRIENDLINESS + CUSTOMER SERVICE
Flodesk
I can say without a doubt that Flodesk has the most intuitive interface and the highest level of user friendliness of any of the email marketing platforms I've used. Of course, there's a learning curve just like any other system. But it is so clean, modern and easy to understand that it's extremely simple to learn for beginners. Flodesk also has pretty strong customer service in that you generally receive a response from their team within a day or so at most!
Mailerlite
Mailerlite comes in second on user friendliness as it's still extremely easy to use, but it does take a little more time to setup and learn. Mailerlite has the advantage though in that the slightly more complicated interface gives you way more capabilities. So when it comes time to figure out what's converting and what's not – Mailerlite is going to make it way easier on you. Their customer service is also great! You usually hear back from a friendly and helpful representative within a few hours.
Convertkit
Convertkit falls short in this category because their interface is by far the most difficult to use. It's not impossible in that if you use other online systems for your business, you'll definitely be able to learn it. However, it's not as easy to hop in and run with as our other two competitors. They do make up for this with excellent customer service, though. It's rare that you have to wait more than a few hours for a response from their team and they're excellent at walking you through the entire process.
Winner in this category: Flodesk!
MARKETING AUTOMATION CAPABILITIES
Flodesk
Flodesk has the ability to setup email automations for simple marketing strategies such as welcome sequences. However, it's pretty limited beyond that. So I wouldn't recommend this platform if you are planning on an in-depth email funnel strategy that links together in any way. It's very clear that this system was not built for this sort of use, so it's not going to work well for it.
They do allow you to create separate segments of subscribers to keep your list organized, but it doesn't allow you to send emails to them in a detailed, automated way. And if you know me, you know how I feel about having everything under the sun automated!
Mailerlite
With Mailerlite, you're going to gain a little more automation capability. They allow you to both "segment" subscribers as well as add them to "groups". This gives you more flexibility in how you setup your funnel automation. It's plenty for business owners that are just looking to get started in a more detailed sales strategy with their list and need the ability to automatically move subscribers based on their actions in their emails.
Convertkit
This is where Convertkit truly shines! What it lacks in user friendliness, it gains in automation capabilities. Along with their unique subscriber tagging system for organizing and categorizing your list, they have a visual automation builder for paid accounts. This means that you can see the subscriber's sales journey as they move through your funnel as you build it. It makes building out your funnel a breeze and keeps your subscribers organized automatically in the process.
Winner in this category: Convertkit!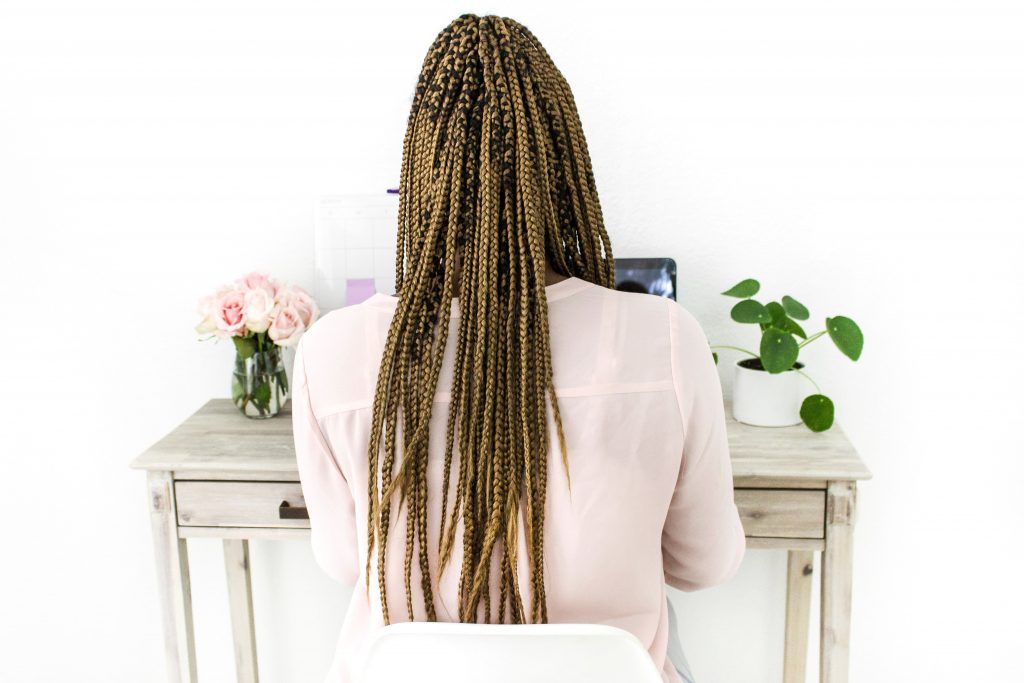 INTEGRATIONS
Flodesk
Flodesk only integrates directly with Shopify and instagram. I feel confident in that this is mainly because their platform is still so new as I'm writing this. So I'm sure it's probably something that's going to improve in the future. In the meantime though, you won't find any simple integrations to use with your other favorite platforms. Flodesk is in beta with Zapier though, which kind of solves this issue! Zapier is a third party platform that basically allows you to integrate systems that normally wouldn't work together. So most of the integrations you need can be facilitated this way even though it's not quite as ideal as a direct connection.
Mailerlite
Mailerlite does have a few "featured integrations" as they like to call them. You have access to several API keys (aka: a long code of mumble jumbo associated with your private account) that you can use to link your email marketing platform directly to your other platforms. Some of their featured integrations include: WordPress, Shopify, Woocommerce, Instagram, Squarespace, and Stripe to name a few. They also integrate with Zapier, so you can pretty much make anything else you might need work as well.
Convertkit
Convertkit also has a few "featured integrations". These include teachable, Shopify, and crowdcast. The teachable integration can be a pretty big make or break integration for course creators that use it to deliver their online programs. So if you or your clients use teachable, I recommend investing in Convertkit specifically for this reason. Convertkit of course also integrates with Zapier, so the world is your oyster again with what you can setup.
Winner in this category: Convertkit (with mailerlite as a close-second!)
DATA + ANALYTICS
Flodesk
Flodesk gives you access to the absolute basics, but unfortunately that's about it. You can see your open and click rates on the newsletters you send and how many opt-ins you've gotten on your forms. However, anything beyond that is a challenge to find. This is more than likely a side effect of the simplicity of their platform and their limited automation capabilities. But I don't feel as though it leaves entrepreneurs a lot of room to test and improve their strategies over time.
Mailerlite
Mailerlite does a great job at giving business owners with small to medium sized businesses all the data that they need. Along with the basics like open and opt-in rates, you also get important information like the number of visitors that saw your forms and your conversion percentage on each. They also give you all this data for each of the groups of subscribers and the automations that you have setup. So you know what communities are more engaged than others. This is essential information if you want to find out how and when your audience is buying to increase your sales over time.
Convertkit
Convertkit does essentially everything that Mailerlite does. However, because they have even more capabilities for their automation setup, they can give you more data as well. In addition to your open rates and conversions in your automation funnels, they allow you to see exactly which subscribers opened, clicked or engaged so you can retarget them. Because of their unique tagging system, you can also segment out those users automatically to make the process of retargeting a breeze.
Winner in this category: Convertkit
EMAIL TEMPLATES
Flodesk
This is where Flodesk shines! They have an incredible library of beautiful email templates that don't even compare with any other platform. Even if you are "creative-impaired," Flodesk makes it super easy to setup and send beautifully designed newsletters in their drag and drop builder. Of course, they do give you the option to start from scratch and build you own. But I mean, who's got time for that?!
Mailerlite
Mailerlite also does a great job with providing their users with a library of easy to use, drag and drop builder templates. Their email builder is simple to use and learn, too. However, it's not quite as modern and fresh as Flodesk. With that being said though, if you are looking for a more classic and straightforward style – You'll still be plenty happy with what's available to you with Mailerlite.
Convertkit
Oh, convertkit. How I hate your email templates…. let me count the ways….
Let me start by saying, that if you are looking for that colorful and super-branded type of email that isn't just a "letter" type format – You can get it on convertkit. But it's going to be a complete pain in the ass. All of the platform's templates have to be HTML coded. This is fabulous for designers who want full control, but a headache for the solopreneur or virtual assistant that just needs to get that damn email out already! If you are happy with the very classic and straightforward "letter" format, you won't have any issues with Convertkit at all. But plan on purchasing a pre-made template separately if you want anything more.
Winner in this category: Flodesk
FORM CUSTOMIZATIONS
Flodesk
Flodesk delivers again on their beautifully designed and modern looking opt-in forms. They use an easy to use, drag and drop builder for these as well! The only major issue that I have with Flodesk is that there isn't a ton of wiggle room in the templates they provide. They are beautiful, but you don't have the ability to add sections or really customize them much. You are essentially stuck to the framework of the template you choose and have to fit your content within it. That doesn't always work if you have specific copy or messaging you're trying to convey.
Mailerlite
Mailerlite also comes through with their opt-in forms with fabulous and easy to use drag and drop templates. They also give you that extra flexibility with the builder in that you can essentially take any template of theirs and customize it to your hearts desire. You can add new sections or images, product features and more as you need it. This feature makes it really easy to build your content into the page and test different elements to find what converts best.
Convertkit
This is another space where Convertkit really drops the ball. They have beautiful landing page templates and opt-in forms, but they are nearly impossible to customize to any measurable degree. If you are comfortable building your own landing pages on your website and can embed the opt-in form directly on the page – Convertkit will work great for you. But the landing pages and hosted content they provide is another HTML/CSS coded mess for any non-website designer.
Winner in this category: Mailerlite
DELIVERABILITY
Flodesk
In my experience, Flodesk does a great job on deliverability. There is an argument though, for the email templates being a cause for lowering your deliverability. Many email marketing professionals will tell you to keep your HTML and CSS to a minimum in your emails because it's often a reason that you'll get thrown into spam and the dreaded promotional folder. That's basically the equivalent to being on page 2 of google. It's great, but no one will ever see you or find you there. I haven't personally seen any evidence of this with flooded, so it would have to be something I'd tell you to test for yourself to be sure.
Mailerlite
Mailerlite has the same argument working against it in that using one of their templates could cause you to land in a user's spam folder. However, this is another spot where I haven't seen any data driven evidence to say that mailerlite has a bigger chance of landing you there than another platform. It's just about testing what works and what doesn't. I've never had any of my clients see a huge shift in open or click rates by using Mailerlite.
Convertkit
This is where Convertkit's extremely simple email templates gives you a return. They tend to have a higher rate of deliverability because they are super light on coded elements. Convertkit also really pushes it's users to implement a double opt-in confirmation for their subscribers. This means that in order for the new subscriber to get their freebie, they have to click on an email in their inbox that affirms they want to receive it. Doing this tells the internet gods that the subscriber truly wants to hear from you (even though you're using a mailing server), so you have a much higher chance of landing in their main inbox for future emails.
It's worth noting though, that you can implement a double opt-in on any of these platforms.
Winner in this category: Convertkit (simply based on their push for email marketing best practices that support deliverability)
PRICING
Flodesk
I actually love Flodesk's pricing structure. Initially you get a 30 day free trial so you can get a sense of the platform. After that, they have a unique approach in comparison to most in that they allow you to grow your list indefinitely for the same price. You aren't penalized by paying more as your list grows. This does come with a higher initial investment of $38 per month or $418 per year, though. But if have a big list, this might be a really strong selling point for you in the long-run.
Mailerlite
Mailerlite has a free plan for up to 1,000 email subscribers that has limited feature access. I have found that the free features are more than enough to get a small business owner started in growing their list when they might be on a super tight budget. Once you hit 1,000 subscribers or you decide you want access to all the features they offer, you are looking at a $10/month or or $84/year. That's really affordable for someone who might not be monetizing their list for awhile!
Convertkit
Convertkit had always been famous for being the platform that charges you right away after a super short free trial. That changed though when they finally released a free version in 2020. Now you can utilize limited features for up to 1,000 email subscribers for free. After that, you'll invest $29/mo ($300/yr) for up to 1,000 subscribers with all features or $49/mo ($492/yr) for up to 3,000. This can sound like a significant investment. It's pennies though if you know that email marketing is going to be a really strong strategy for your business and you'll need the automation features of their system. Sometimes it's worth investing up front with the intention of already having your subscribers hosted where you want to have them long-term and skipping the migration later.
Winner in this category: Mailerlite
WHAT IS THE BEST EMAIL MARKETING PLATFORM?
I know you're looking for a black and white "pick this one!" kind of answer here.
But unfortunately, you aren't going to get that from me.
I'm a true believer in picking what works best for you based on your business's needs. So you have to choose what serves you best.
I personally started out with Mailerlite and eventually switched to Convertkit once I got serious about email marketing. I honestly love both for different reasons.
Generally through, here's my recommendations depending on your needs:
Use Flodesk if you…
Don't care about budget
Need something super easy to use
Only plan on sending basic newsletters
Do not plan to build a funnel of any kind
Use Mailerlite if you…
Need something budget-friendly
Want basic automation capabilities but nothing fancy
Have between 0-1,000 subscribers
Plan to use your email marketing platform for landing pages + templates heavily
Use Convertkit if you…
Have 1,000+ subscribers already
Need in-depth sales funnel capabilities
Don't care about having the most perfect and beautiful emails
Aren't using your email platform for landing pages