Finding the perfect Client Relationship Management Platform for your business really comes down to finding what features you need.
We all have different service and product offerings in our businesses, which means that we all utilize the features in CRM platforms differently. After having tested all of the top CRM platforms on the market, I've come to believe that Dubsado is the best choice. If you happen to agree and decide to go with their system, I wanted to share what are (in my opinion) some of the most noteworthy features.
You can read all about the different features of each platform and why Dubsado CRM is my top choice here.
These are the features that every single business, regardless of focus, can use. I'm a big fan of the majority of the services Dubsado provides, but that's the main reason I choose to feature these. You can mold and implement these features with whatever it is you provide your clients.
So if you are updating or working to build your CRM account for the first time, this one's for you!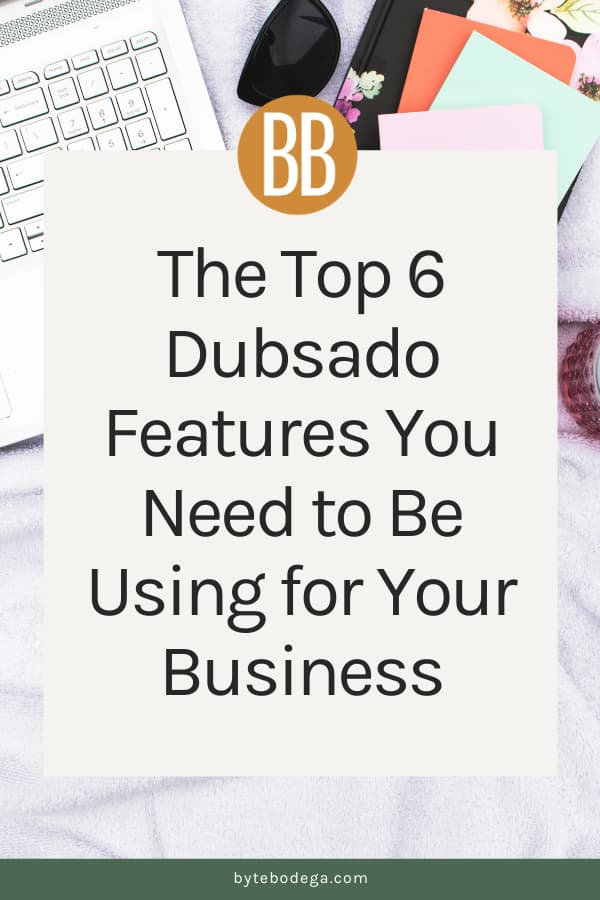 WHAT IS DUBSADO CRM?
Before we dive into all of features, I think it's important that we first talk about what a CRM actually is in case you aren't familiar.
CRM is short for "Client Relationship Management" and these online platforms are used to manage the documents and systems behind your client experience. These are things like, invoices, questionnaires, contracts, and more. They also help you do other things that are helpful in the booking process like automating onboarding tasks and booking calls that save you time.
But more on that later. 😉
I always recommend to my students (and my clients!) to choose a CRM that works for you and stick with it.
It does typically add a monthly cost to your business expenses, but the number of hours it ends up saving you in the long-run is absolutely worth the monthly investment. When you use a dedicated CRM like Dubsado, it also keeps all your business documents and forms for clients in one central place.
Sure, you can use 5 different free softwares and piece together a client experience – But it will only end up costing you time and money in the end.
Dubsado (affiliate link!) is great because it's totally free to Virtual Assistant's and other business owners for up to three clients. That way, you don't even have to commit to that monthly fee until you're making those dolla bills.
Alright, now that I've convinced you that you need a CRM and that CRM should be Dubsado…. Let's dive into the fun stuff!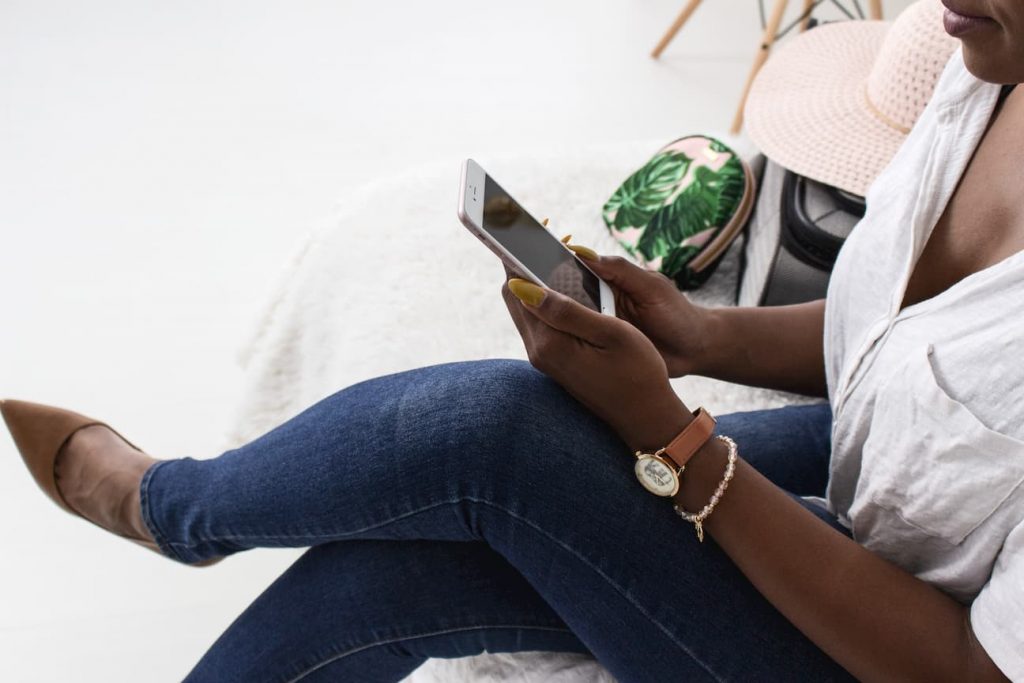 THE BEST DUBSADO FEATURES
All in One Proposals
I absolutely love all in one proposals for solopreneurs. They make the booking process way easier for both you and your client. This usually results in less headaches for you during onboarding and more clients as a whole because it's easier for them to sign on with you.
All in one proposals allow you to combine your proposal, contract and invoice all into one document. You can send it through a simple link in an email and give your potential client everything they need to book your services all at once.
This creates a sense of professionalism because it avoids you having to send 3 emails or more just to get these over to your client to review and complete.
Question Mapping
After your client signs their contract and pays their invoice in your proposal.. (because you're awesome, obviously) – It's time to send them your onboarding documents.
Depending on what services you provide, chances are you'll have your client fill out some forms to provide you with some initial information. When you build those template questionnaires out, you can use question mapping to make your life way easier later.
This Dubsado feature allows you to connect certain fields on your form to certain pieces of information within your client's project. (Projects are where you store everything in the system for that given client.)
You can connect common pieces of information that are collected from every client so that it automatically updates their project in Dubsado. That keeps you from having to copy and re-add the same information later.
Some of the things that you can map are: first name, last name, email address, social handles, phone number, mailing address, and more!
Client Portal
This is the dubsado feature that absolutely screams professionalism for clients and creates a true experience.
The client portal allows you to give your clients their own private login and password where they can access all of the documents that you two share in your partnership. This includes things like their past invoices, questionnaires, and even your emails back and forth.
It becomes a central hub where they can access any of the records they might need from your time together. It's up and available all the time so there's never any wait time for clients if they need something sooner rather than later.
Plus, you can even embed it on your website for easy access like Magnolia Virtual does here.
Calendar Booking Links (The Scheduler)
Have you every had a back and forth conversation with a client trying to figure out a time that works for both of you to meet?
If you are familiar with Calendly or Aquity, this Dubsado feature provides the same type of service but with more capabilities because it's directly integrated with the platform.
The scheduler allows you to set what times you're available to meet with clients within a given time period. Then you can simply send a link that lists those times to the client to select what works best for them. This avoids all of the back and forth of trying to find a convenient time for both of you.
Since it's integrated as a Dubsado feature, it makes adding a scheduler link into your client experience even easier and gives you options that otherwise wouldn't be available.
You have the option of requiring a paid invoice in order to book a call or sending a link to schedule a follow up call when a client submits a questionnaire. If booking a discovery call is your first step in your sales process – You can even embed a scheduler on your website. The options are pretty endless.
Reporting + Bookkeeping
I've said it before and I'll say it again: If you don't have a budget for your business, you don't have control over your business.
That's why maintaining updated and accurate reporting on your financials is absoutely essential as a virtual assistant.
The reporting dashboard in Dubsado gives you the ability to track all of your income and expenses in one place and automatically generates reports for you based on the data. Since all of your invoicing is run through the system, that's usually there for you already.
All you have to do is input your expense receipts at the end of every month. When you do, you'll have all the information you need to keep your business healthy and your tax person happy.
You can also integrate it with certain bookkeeping softwares, like quickbooks, if you use them to pull your data in that way too!
Workflows
Workflows are my far my favorite Dubsado feature because they're the most powerful. They allow you to take all the other services Dubsado provides and piece them together in an automated way.
These workflows allow you to build out and automate your step-by-step client process.
For example, if you're a virtual assistant moving through your onboarding process, you can setup a workflow that:
Sends your inquiry response email with your scheduler link
Sends follow up email when a call isn't scheduled
Sends the client an all-in-one proposal after the call
Sends your onboarding questionnaire once they complete the proposal
So basically, it's does all the work for you. Can I get a freaking amen?
I hope this gave you some new ideas and inspiration for how to use some of the top Dubsado features. I'd love to hear your favorites!