If you're a long-time follower of Byte Bodega, you know there were recently some big changes to our look.
I thought I would take this opportunity to share the what, how and why behind my small business rebranding.
Because after all, you're the reason I'm here! You're the reason why I blog, create content, and provide services to other small businesses. So I like giving you a behind the scenes peek into what's going on and why!
WHAT IS A BRAND REFRESH
First though, let's talk about what a brand refresh or a rebranding strategy actually is! Because if you are new around this corner of the internet, you're not going to have any idea of what the heck I'm talking about.
When small businesses, brick and mortar or online, experience a rebranding – it usually refers to a change in styling. This means updates to their company logo, fonts, and colors they use on their website design.
Some companies also change their business name and website domain to something else. This is often done when there is a big change in direction for the company. For example, if they are switching target audiences or if they shift from services to product sales.
Executing a successful rebrand can also help create some positive hype and buzz around the announcement of a new business direction. Because you can usually get more people excited and talking about it if you have a new, beautiful website to come with it.
Going through this process every few years or so is important because it helps companies stay on trend and up to date in their look. There's a reason you can look at an ad and know if it was created 5, 10, or even 15 years ago!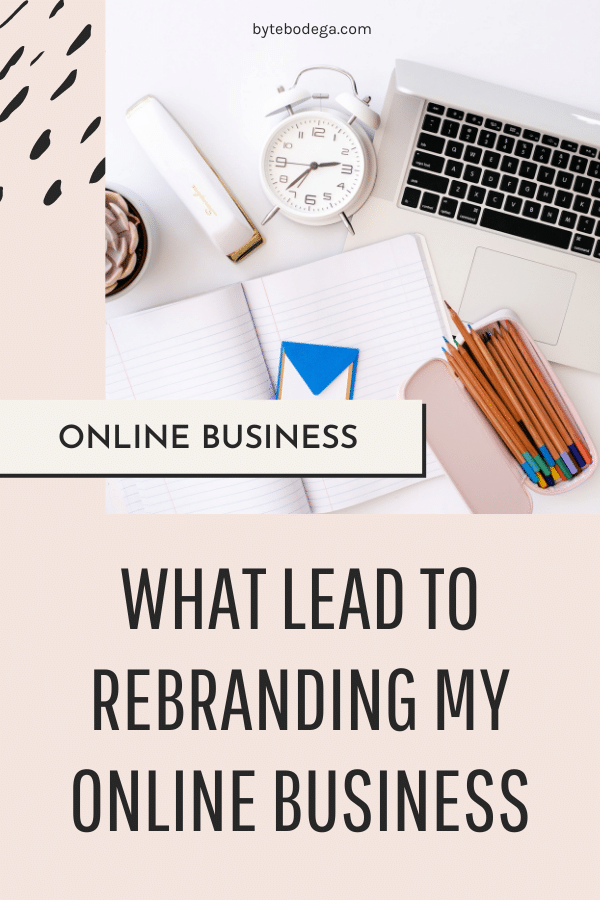 WHAT LEAD TO OUR REBRAND
I started blogging at the beginning of this year with the intention of growing and supporting our community of virtual assistants through awesome, helpful content on the interwebs.
That means I needed to make sure that google was happy with the way our website was built. I learned from my website developer that the current theme I was using was hurting my performance. So I knew I needed to make some big changes to our site and fast.
I have always previously used (and loved!) the Divi Theme for WordPress. It's a great, user-friendly theme that I still recommend for Virtual Assistants who don't have a ton of website traffic and mainly focus on client work.
However, once you start creating content and working to gain website traffic, it can cause your site to be slower than needed.
If you know anything about WordPress themes, you know that switching is a huge hassle. So when I realized I had to go through the whole debacle that comes with that project, I decided it was time to do a brand refresh while I was at it.
It wasn't going to be more than a year or so before I did a small business rebranding anyways, so I used this as my opportunity to go for it. Plus, it kept me from having to go back and redoing my whole website again when I finally got around to it in another year.
This way, I could simply do everything I needed all at once – Just a little bit earlier than I intended. It was simply an effort to batch work at it's finest!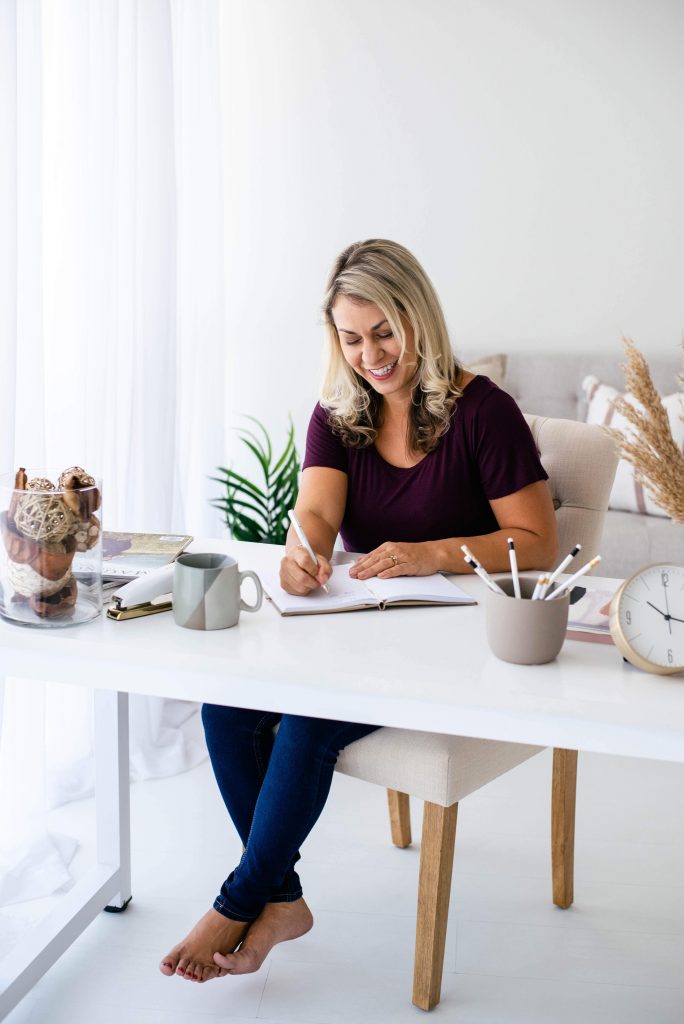 THE "WHY" BEHIND MY SMALL BUSINESS REBRANDING
It's true that the main reason I decided dive into my small business rebranding this year was because of our website updates.
But like I said, I knew I wasn't far away from one anyways. There's a specific reason for that.
I hadn't felt a deep connection to my site colors and style anymore the way I did when I first launched my Byte Bodega back in 2017. I felt at the time that the bright purple and green was a reflection of me, who I am and what I wanted my clients to see as a representation of me.
But I realized that not only have I changed, but Byte Bodega has changed.
I have two women on my team that help me every single day with tasks behind the scenes and for clients.
I have a community of aspiring and growing virtual assistants who look to me for guidance in their own businesses'.
I also have a network of creative client partners that we work with every day.
Byte Bodega isn't just a "me" anymore. It's a "we"… and I wouldn't change that for anything.
So I wanted our brand to start to represent that.
I wanted this to be a corner of the internet that felt welcoming to everyone. No matter where you are in your journey or why you're here, I want you to feel at home here.
Because it's not just about me anymore and my obsession with the colors purple and gray.
It's about us, and our style should reflect that.
If nothing else, our new styling be able to carry us for years to come into whatever future changes we move through together.
I hope that you love our new brand refresh as much as I do and that you feel as welcomed here as you are. I couldn't be happier to have you.