To this day, one of my favorite free resources to learn from are online business income reports from other business owners.
It's the easiest way to get a sneak peek into another successful virtual assistant business and how they're operating. If you haven't heard of them before, these are open and transparent reports that entreprenurs in the industry willingly share to help other business owners.
Everyone does it a little bit different, but it really comes down to just sharing an inside look into their business to help others. I find it so interesting to learn what others in my space are working on and what they're choosing to invest in.
I read these a lot whenever I was first getting started as a VA, and they really helped me gain an understanding of how I could structure my own business based off of what others were doing already.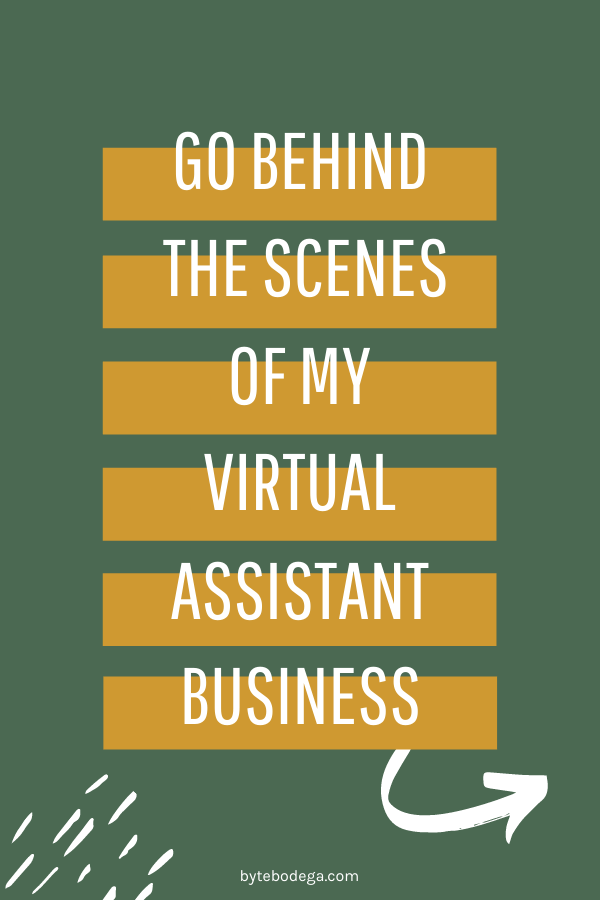 WHY I'M SHARING THE BTS OF MY ONLINE BUSINESS
I'm giving you my full behind the scenes report of how I run my business at this point in time. This has developed a lot over the last few years, and I'm sure it will keep developing over time.
I want you to have this information so you get a sense of what it'll look like for you when you reach a similar point in your business.
Even more so than that, I want you to know what's possible as a newbie VA.
It can feel really overwhelming when you're just getting your business off the ground, so my hope is that an inside look into a successful virtual assistant business will inspire you.
I also want you to understand how and why I built my business to function the way I did, because it certainly wasn't unintentional. Every step I've taken up until this point was for a reason and I want you to do the same as you grow yours.
At the end of the day remember, this is your business and you control how and what you want it to look like.
HOW I INTENTIONALLY CREATE A BUSINESS BUDGET
Before I dive into all of the nitty gritty details I know you want, I feel like it's important to give you an outline of how I build my company's budget.
I follow a modified version of the Profit First Method, where I allocate:
50% to Owner Income (aka my pay)
30% to Business Expenses
20% to Taxes
This is a really simplified version of what's covered in the book (highly recommend!), but it's generally what I aim for month-to-month. Honestly the reason why I do it this way rather than how Mike (the author) does, is just because it's easier math and it works.
This budget is considered every single time I make a financial decision in my business. That way, I know that I'm always going to be able to pay my team and myself – and frankly, stay afloat!
The thing I want to note here is that business expenses for online businesses can be kept super low in comparison to regular brick and mortar businesses. It's one of the biggest perks of the VA industry.
Business expenses aren't avoidable completely, but I want to mention this because although I use the parameters above for budgeting – I generally land a lot lower than 30% on the expenses front.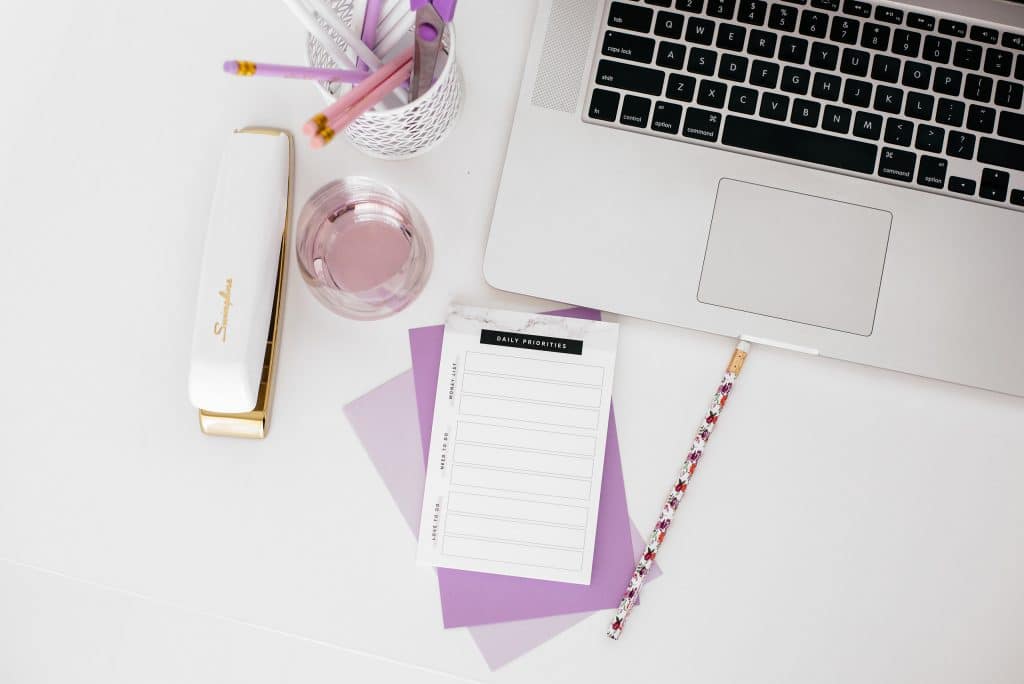 AVERAGE MONTHLY BUSINESS REVENUE
The biggest disclaimer I have here is that Byte Bodega generally makes more than a 5K a month as an agency. We usually come in around the $6-7K mark each month.
It's just I know that when you're growing a small business, the first major monthly revenue goal is usually 5K so I wanted to hone in on that where it made sense. (I hope you get it 🤪)
Here's an outline of last month's revenue:
9 Pinterest Management Clients = $4,125
4 Business Management Clients = $2,920
TOTAL REVENUE = $7,045 USD
This is how much we invoiced our clients for in total for the calendar month.
AVERAGE MONTHLY BUSINESS EXPENSES
Our expenses range month to month because I pay for a lot of platforms annually to save money. So this is an average of the last few months of our general ongoing expenses to give you a more accurate scope!
Here's an outline of the monthly expenses:
Software Platforms = $445.40

GSuite
Teachable
Mailerlite
Siteground
Canva
Stripe

Subcontractors = $1,018.80

2 Current Team Members
Bookkeeper

Advertising = $37.80
Computer / Tech = $57.01
Education + Online Courses = $172.60
Client Gifts = $7.73
Taxes (Federal + State) = $1,197.20
TOTAL EXPENSES: $2,936.54
GRAND TOTAL INCOME: $4,108.46
If I take all of this information, I find that I'm well within my Profit First Budget:
30% Expenses + 20% Taxes = $2936.54 (Expenses)
50% Owner's Pay = $4,108.46 (Revenue)
Just like that, I know I'm the owner of a healthy and successful virtual assistant business. 🙂 Yay!
WHAT I ACTUALLY MAKE IN BUSINESS PROFIT
I am a really frugal person and generally always have been. I think if you are frugal in your personal spending, you tend to be in your business spending too – At least that's how I am!
At the time of writing this, I pay myself about $3,500 USD per month.
You might be thinking, "But Chynna! You made $4,000!" And that's true.
But part of becoming a successful virtual assistant and business owner is saving to invest back into your business. So I save that money to invest in courses and my team to keep us growing and moving forward.
Plus, it helps me to feel secure knowing that if shit really hits the fan (I'm looking at you COVID-19) I'll still be able to pay myself and my team because I have a small business savings to fall back on.

MY HOURS PER WORK WEEK
I'll be honest in saying that this is something that really ranges week to week for me depending on my energy levels.
However, I generally work about 7 hours per day Monday through Thursday and about 5 on Friday.
So all in all, I work about 33 hours per week.
The thing that's important to note here though is that it's not uncommon for John (my husband) to find me locked in a corner on my computer on the weekend working on a side project or "just doing one quick thing". All of which is stuff that isn't recorded on my time tracker tool.
I've also reached the point in my business that I have my team member's support. The two people on my team help me both with internal Byte Bodega tasks as well as client work.
In total, my team members work about 17.5 hours per week.
It's really important just to aim for structure on this front and keep yourself accountable with a work from home routine.
I generally work from 9-6 each day with a break in the middle of the day, and my team members work whatever time of day is best for them. As long as they meet their task due dates, I think they should have the same flexibility to work whatever schedule they want as I do.
I hope this glimpse into the BTS of Byte Bodega gave you some insight into how a successful virtual assistant business operates. Let me know if you had any lightbulb moments that helped you with the structure of your business!