I truly feel that one of the best free educational pieces of content you can take advantage of as an online business owner is podcasts.
Some of the most recognized leaders in our industry create and publish free podcast episodes every single week. This is extremely beneficial for growing business owners that want to learn from others but don't have the budget to invest in countless online courses just yet. That's why I'm giving you a list of some of my absolute favorite virtual assistant podcasts.
These will help you not only learn more about the industry and grow your own business, but you'll learn more about how to support your client's business' too! AKA: Making you a better VA!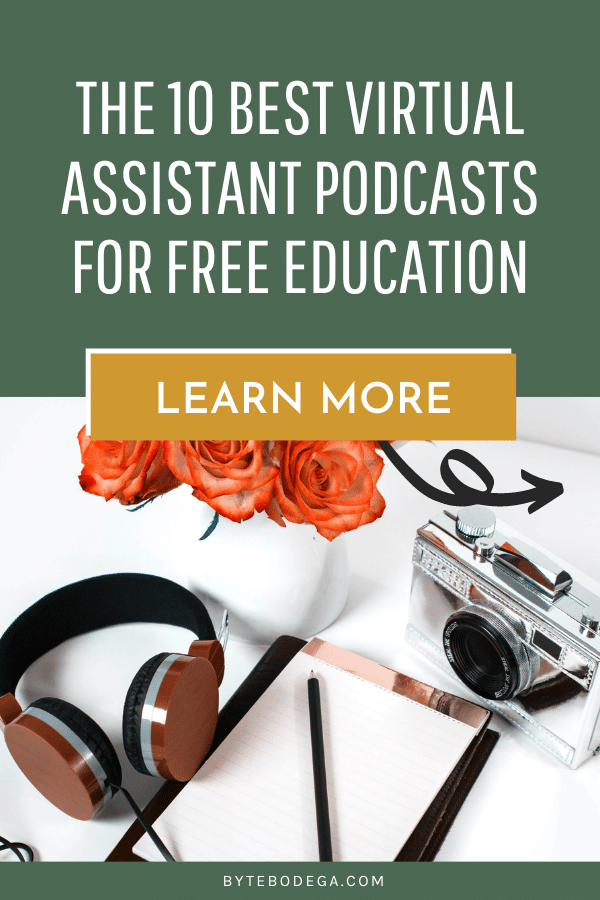 WHY LISTEN TO ONLINE BUSINESS PODCASTS?
I can't stress it enough: Online business podcasts are one of the best ways to learn new stuff about our industry for absolutely zero cost.
This is obviously the number one advantage and main reason you should listen in. I know there are other ways to learn new things about virtual assistance, but podcasts can be super convenient. Mainly because you can listen in while you're cleaning, commuting, taking a bath, feeding the kids or baking a fresh sourdough loaf. (That last one just me? I'm okay with that…)
I love blogs (duh) and youtube videos, but they do require a different level of commitment since you can't really do anything else while you're watching or reading them. I know many of my students balance a lot of hats while getting their business off the ground. That's where podcasts can be great!
They also give you first-ear access to people who are the experts in their niche.
Plus, all niches are included. It doesn't matter what you want to learn about:
Email Marketing
Pinterest
Virtual Assistance (specifically!)
Facebook Ads
Website Design
Blogging
Online Courses
Project Management
Influencer Tips
There's literally a podcast for all of these and everything else. So the options are really endless!
Now that I've totally sold you on podcasts as an educational tool (right?!?!) Here's my absolute favorites from creators I love and trust…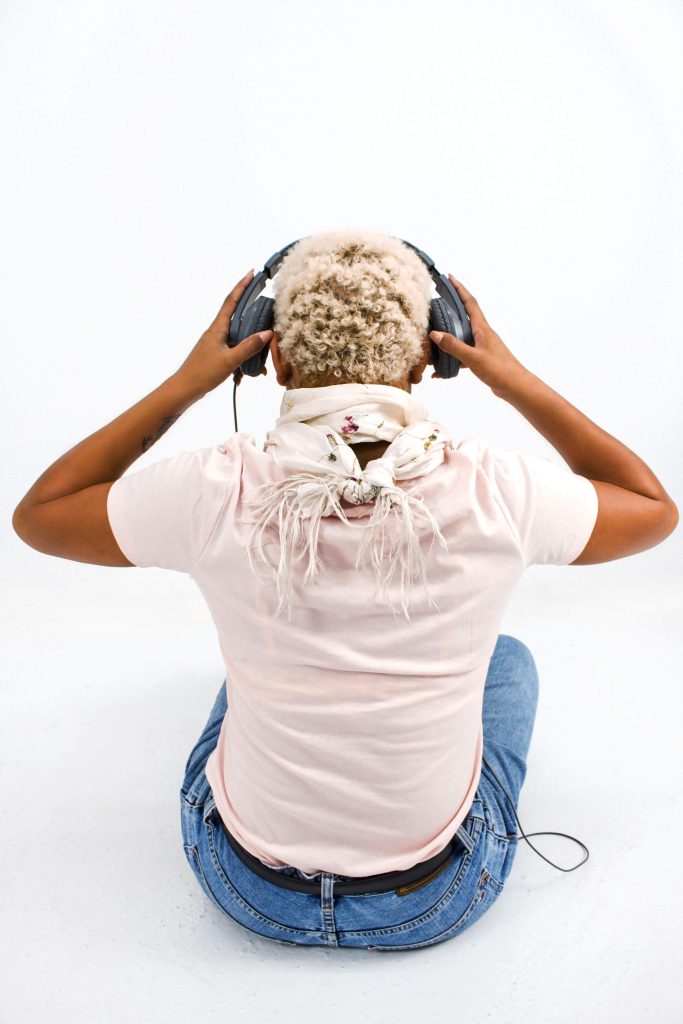 INBOX BESTIES
I'll admit it. I'm obsessed with Kate Doster, the host of the Inbox Besties podcast. She specializes in helping small business owners write copy that will make their audience "lick the screen" because they love it so much. Well, I'm here to tell you that if I could lick a podcast – I would lick this one. This is going to be your favorite digital marketing podcast if you want to learn about email marketing or copywriting to help support your clients. She provides wonderful tips in a hilarious, perky way that's fun to listen too!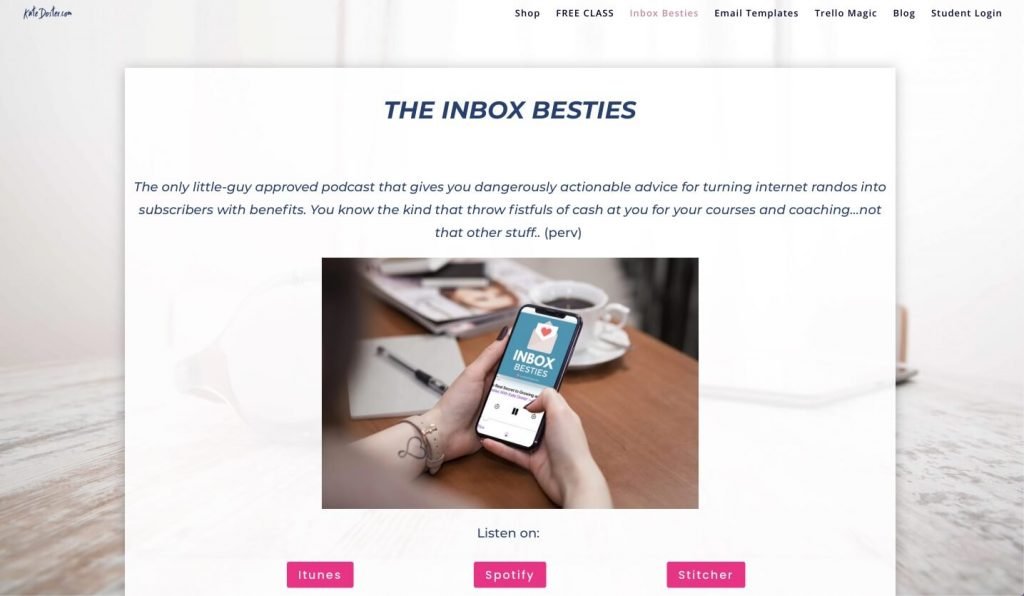 SIMPLE PIN PODCAST
We currently offer Pinterest management as a service for our Byte Bodega clients. If you have thought about becoming a Pinterest Virtual Assistant yourself, you must check out the Simple Pin Podcast with Kate Ahl. She runs her own Pinterest Management firm and offers educational resources to those looking to DIY their Pinterest Marketing or for those that serve their own clients. Kate is always sharing the most up to date strategies, features and tips that'll help you keep your clients' accounts in tip top shape.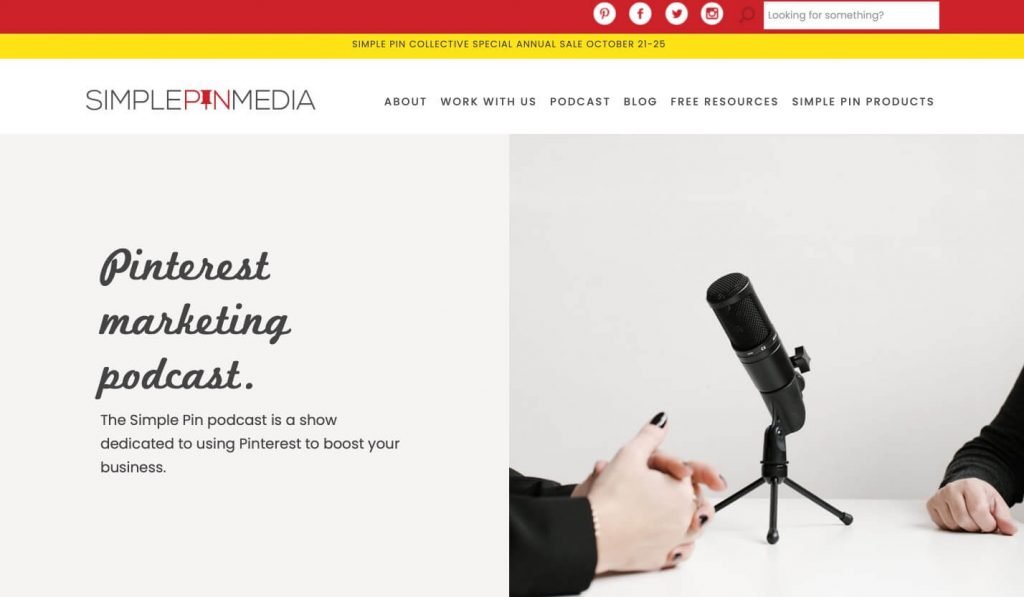 THE GOAL DIGGER PODCAST
Jenna Kutcher is the queen for a reason, my friend. She is a small-town wedding photographer turned multi-million online course creator and shares small business tips on her podcast a few times a week. She is one that shares the backend of her business in a very organic and transparent way to help others follow in her path. The goal digger podcast is not only something to listen in on if you want to learn and grow your business, but if you want a mentor who inspires you in a genuine way.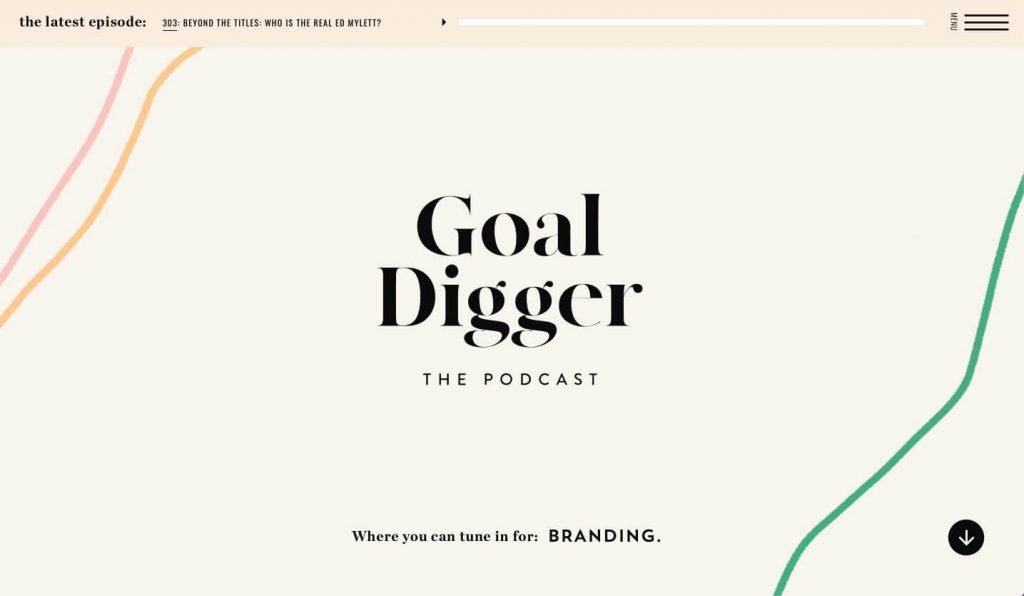 HER LIFE BY DESIGN
Christina Galbato is a travel influencer, educator and host of the Her Life By Design podcast. (…and a BB client!) The thing I love about Christina's podcast is that she has so many incredible expert guests that share their knowledge in their niche. Whether it's lawyers, product creators, bloggers, marketers – You can count on leaving with information you can use! The reason I included her in my list of virtual assistant podcasts is she works with a lot of growing influencers who often need VA's to help them with the backend of their business. So you can learn first-hand from Christina and her students what your potential clients are looking for help with… and then provide it!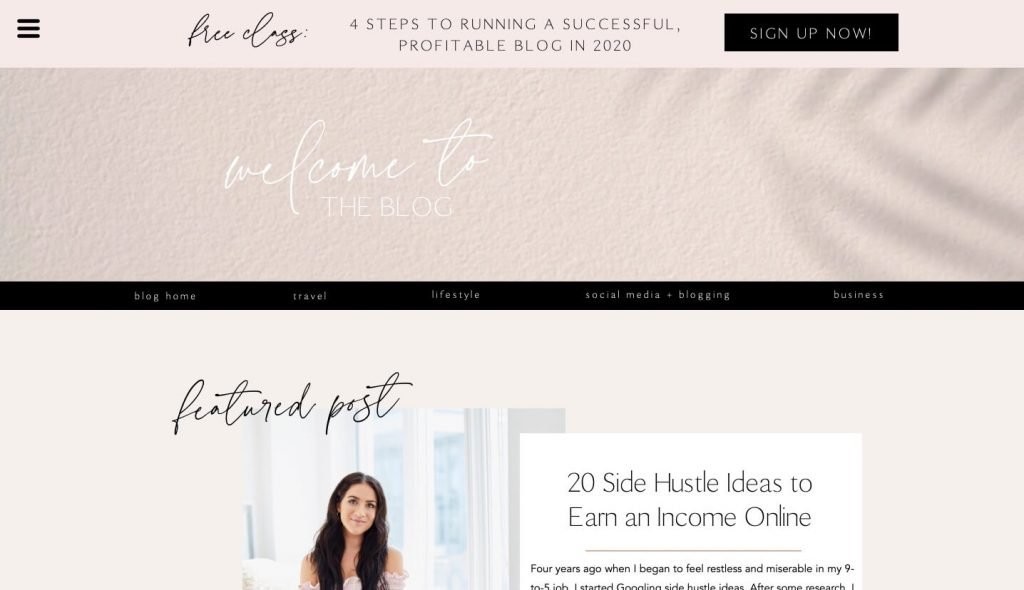 THE HEY HALEY PODCAST
Haley Burkhead launched her business and six months later was making something crazy like $30K a month! She is a prime example of a visionary entrepreneur, who dreams big and makes it happen one way or another. As someone who tends to overthink rather than dive in head first, that's something I really appreciate! I encourage you to listen in to the Hey Haley podcast if you want a swift kick in the pants to hit your goals and practical tips to get you there and honest profit reports that give BTS of larger online businesses.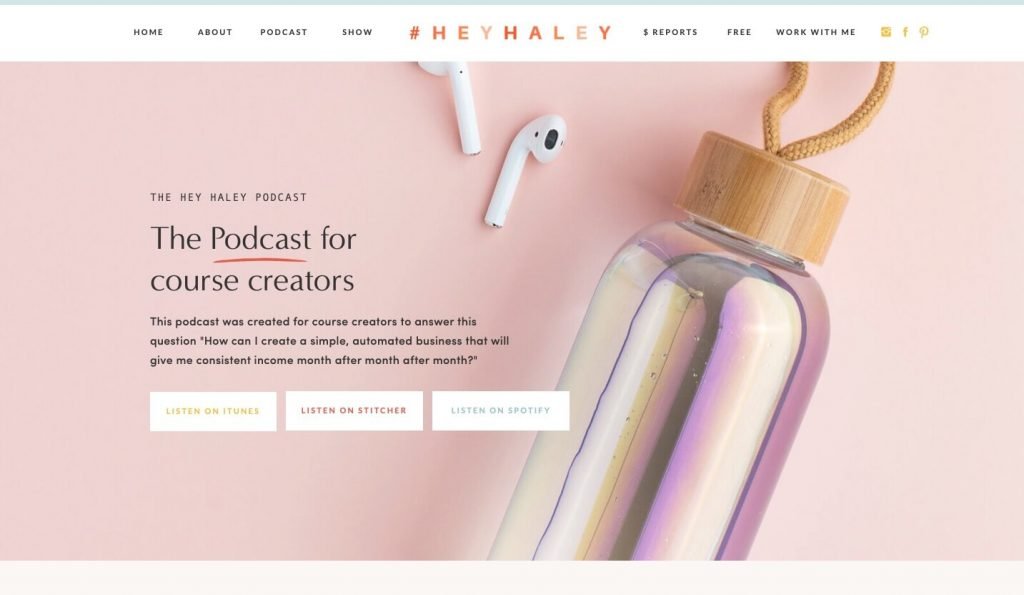 THE MARIAH COZ SHOW
Mariah Coz is literally the queen of online course sales. She helps business owners grow and sell their online courses through organic, evergreen strategies. If that is industry jargon you don't understand yet: It basically means she helps her audience sell in an automated, natural way that doesn't create more work for them. I highly recommend you listen in if you plan to help any of your client's launch a course or if you dream of launching your own one day!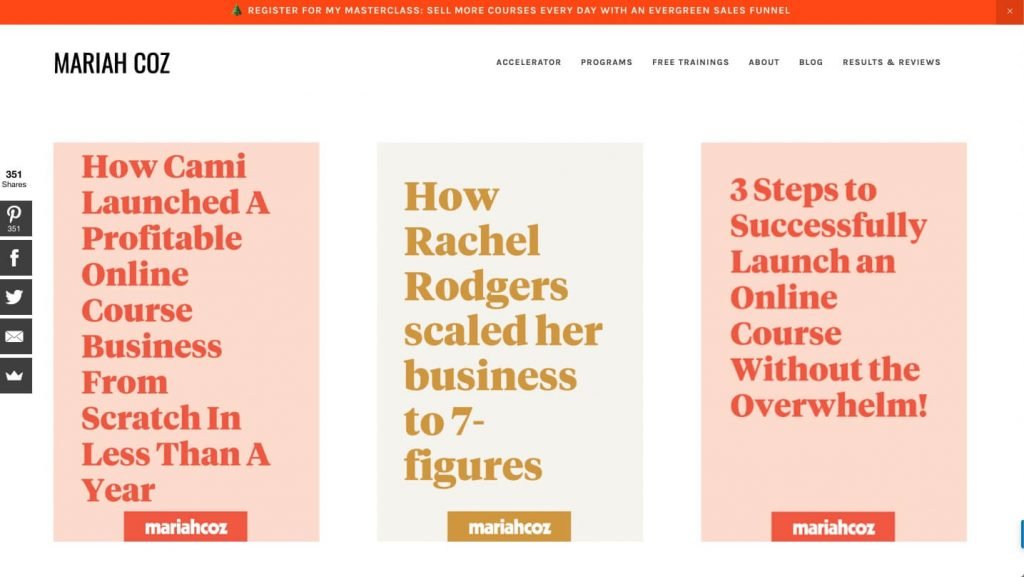 THE GET PAID PODCAST
I love the get paid podcast because of the host's, Claire Pell's, super open and honest transparency. She aims to help aspiring online business owners (like us!) gain an inside look into how people in our industry make their money. Ever hear people say, "I make 100K a month working 20 hours a week"? She tries to break that down so that people like us can have a better understanding of what that actually looks like behind the scenes. She also interviews a ton of industry leaders who share their perspectives and business stories!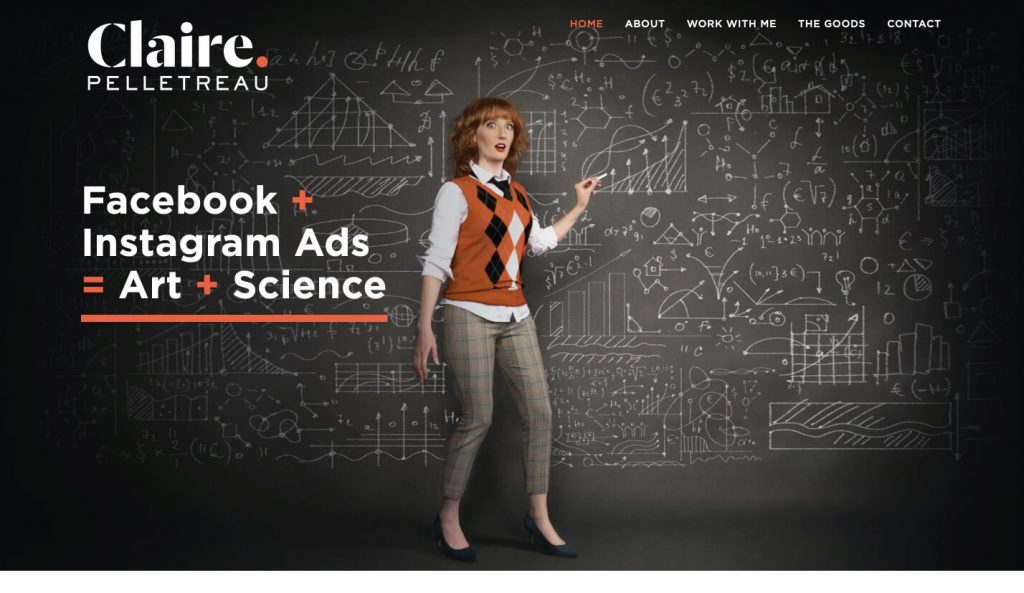 GIRL MEANS BUSINESS
Kendra, the host of the Girl Means Business Podcast, is an inspiration for every mom that dreams of working from home. She started a photography business that helped her quit her 9-5 and now she hosts this podcast sharing the tips and tricks she's learned along the way to help others on her path. Kendra also interviews other experts in different niches (like me for Pinterest marketing!) to help provide free educational resources for aspiring female entrepreneurs. If you're a work from home momma (or want to be one) – this one's for you!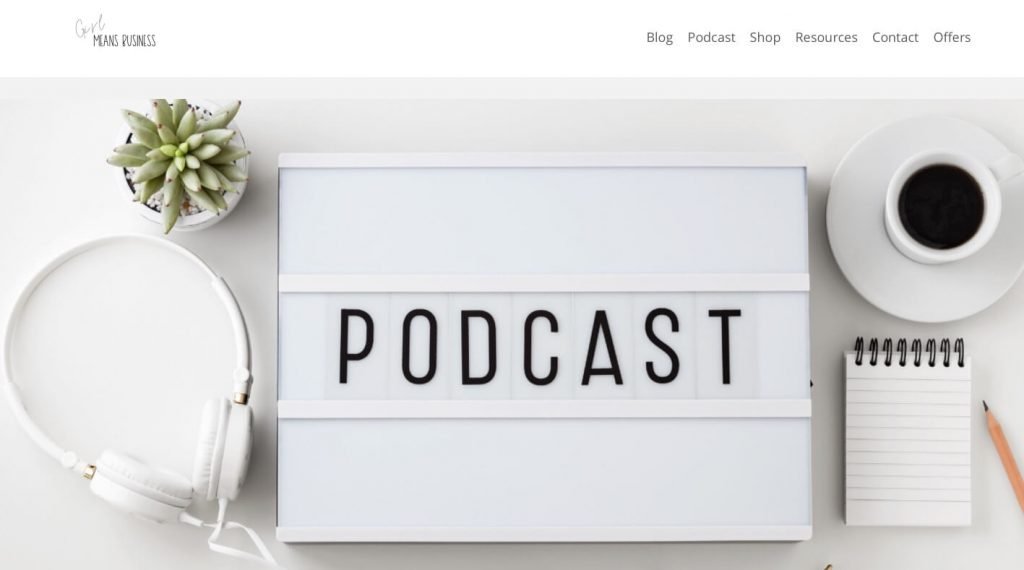 YOGA GIRL: CONVERSATIONS FROM THE HEART
The Yoga Girl Podcast doesn't really belong on a list of virtual assistant podcasts – and yet, it does. Rachel Brathen (aka Yoga Girl) is an absolute light in this world. As business owners, we often push ourselves to the brink of burnout in order to hit our goals. But we also start our entrepreneur journey so that we can design a life that we're freaking obsessed with. That's where this podcast comes in. Rachel provides her own personal life lessons and stories that help people like us consciously check-in every now and again with what we truly want and what our purpose is. Especially when things get crazy!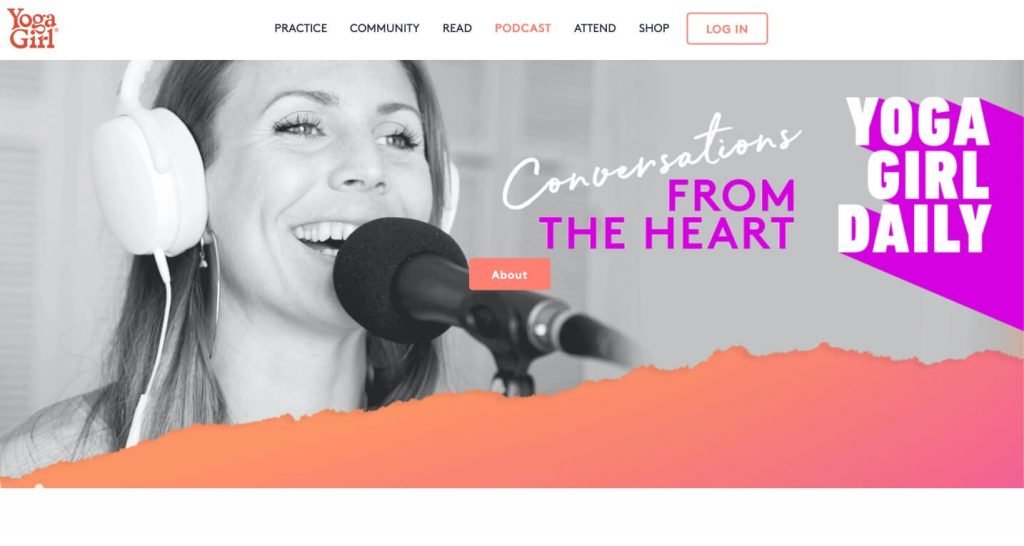 THE TIM FERRIS SHOW
This is another one that doesn't really fall into the virtual assistant podcasts realm, but I love it. So here it is… I first found Tim Ferris through his popular book, The Four Hour Work Week. In it, he shares the power of outsourcing and simplifying your business so you can work less and have more time to do the shit you love to do. All of that to say that Tim's podcast is a great extension of his book. He interviews business owners, important world figures and shares his own personal insights that make you consider things on a deeper level. These are the types of things that I often find carry over in my work and my business's core values.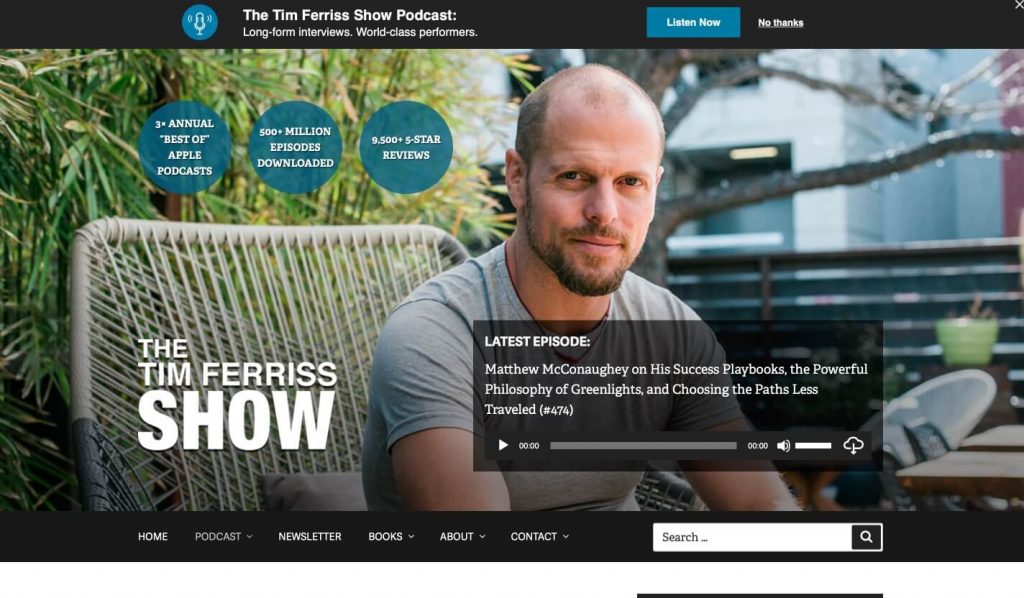 I hope this list of virtual assistant podcasts inspires you to give your ears something new to check out!
Let me know some some of your favorite podcasts that you love!