I feel like Pinterest is the platform that's usually first to get thrown to the wayside by content creators.
It can feel super overwhelming, because it functions like the search engine that it is rather than a social media platform. So it's harder for business owners to get started on it and know that they're going about it in the best way to reach their audience. Enter: The Pinterest Manager!
There are more and more people learning about the power of Pinterest Marketing, so this service's demand is growing pretty rapidly from clients. So if you're looking for a specialty service for your VA biz, I encourage you to consider Pinterest Management as an option!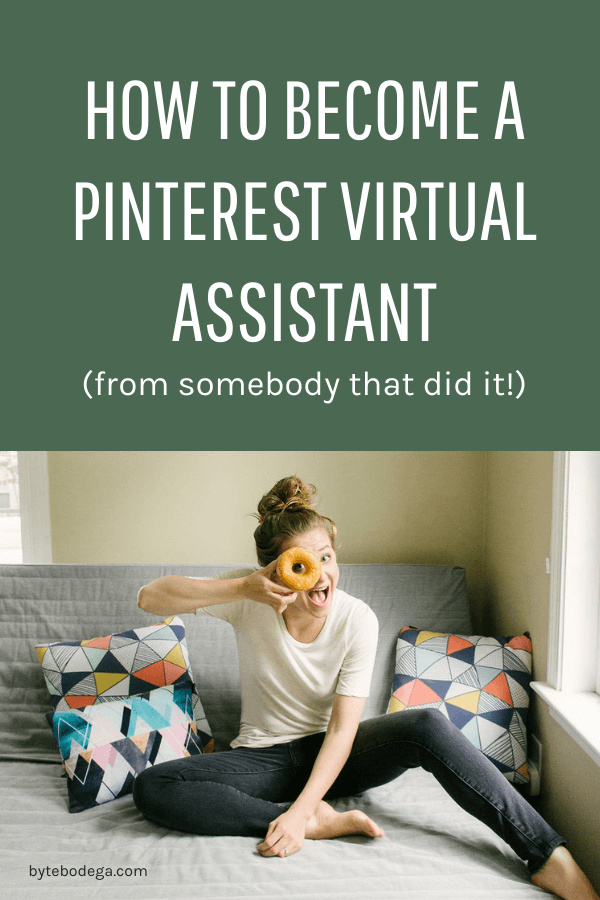 WHY CLIENTS NEED PINTEREST MANAGEMENT
A lot of online business owners create regular content on their website to help support their audience. (Like I do with the blog!) They'll share podcast episodes, blog posts, or videos that teach their audience more about what it is that do and how they can get started in the same.
When that content gets shared on other platforms like Pinterest, the potential exposure for it increases. This simply means that by sharing it, more people are going to see it and your client's business is going to grow.
The best part about Pinterest in comparison to the other platforms though, is that content your client created 2 years ago can still gain new exposure and traffic today. This significantly extends the life of the information that they're sharing with their community. Which ends up creating less work and better results for them in the long run.
All of this to say, client's are realizing the value behind Pinterest Virtual Assistant support and they're willing to pay for it.
It's not uncommon for Pinterest to become our client's #1 source of traffic from social platform within the first few months of working with us. Here's one client's performance for a six month period for an example. About 86% of their traffic from social media came from Pinterest.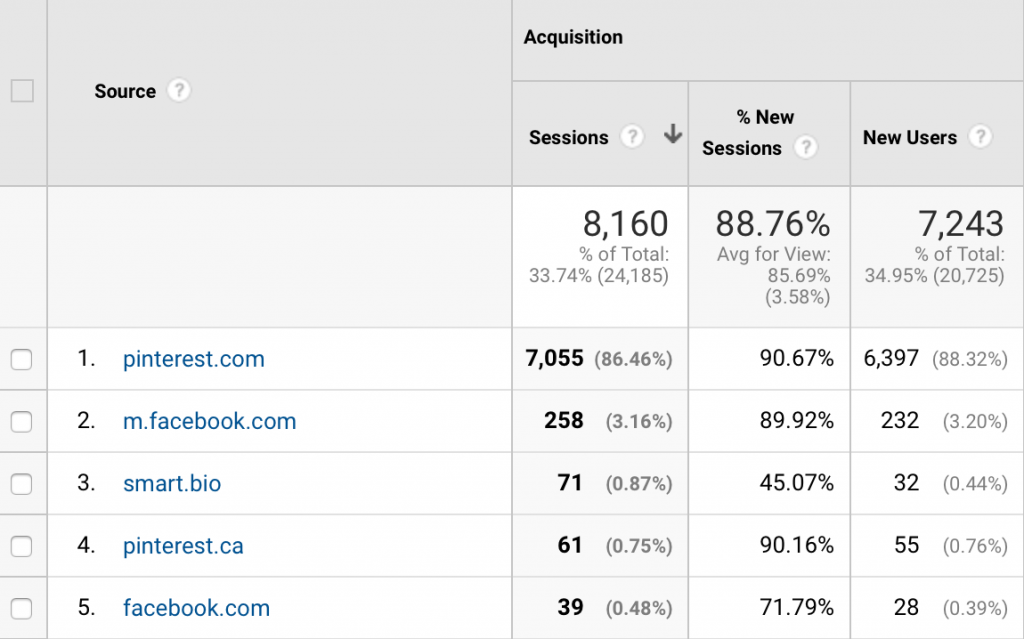 See why business owners are so ready to invest in this platform?! You can totally get results like this for your clients too. It's not difficult at all if you take the time to learn and educate yourself.
When you see these kinds of numbers, it's pretty obvious why more people are looking to explore hiring support for Pinterest. And you could be the person they hire!
WHAT'S A PINTEREST MANAGER?
When you become a Pinterest Manager, you take over the responsibility of managing your client's account top to bottom. This includes everything from regular routine management to reviewing performance over time and testing new strategies.
Clients might come to you without even having an account created or they may have one that they've worked to build on their own that they're ready to delegate. So you as the Pinterest Manager would help them build and/or optimize their account for the best results.
Routine Maintenance: Generally bloggers and content creators will publish new posts 1-3 times per week on their website. You'll create promotional graphics to share their newest content on Pinterest through a pin scheduler like Tailwind. (That's an affiliate link!)
Strategy + Performance: Pinterest Managers also analyze client's website traffic and performance with Pinterest Analytics + Google Analytics. They spend time on a monthly, quarterly, and annual basis reviewing what's working and what's not. That way, the client knows they are getting the most optimal results from their Pinterest Marketing efforts.
Essentially, a Pinterest Manager is responsible for making sure their client's accounts are maintained, up to date and performing over time.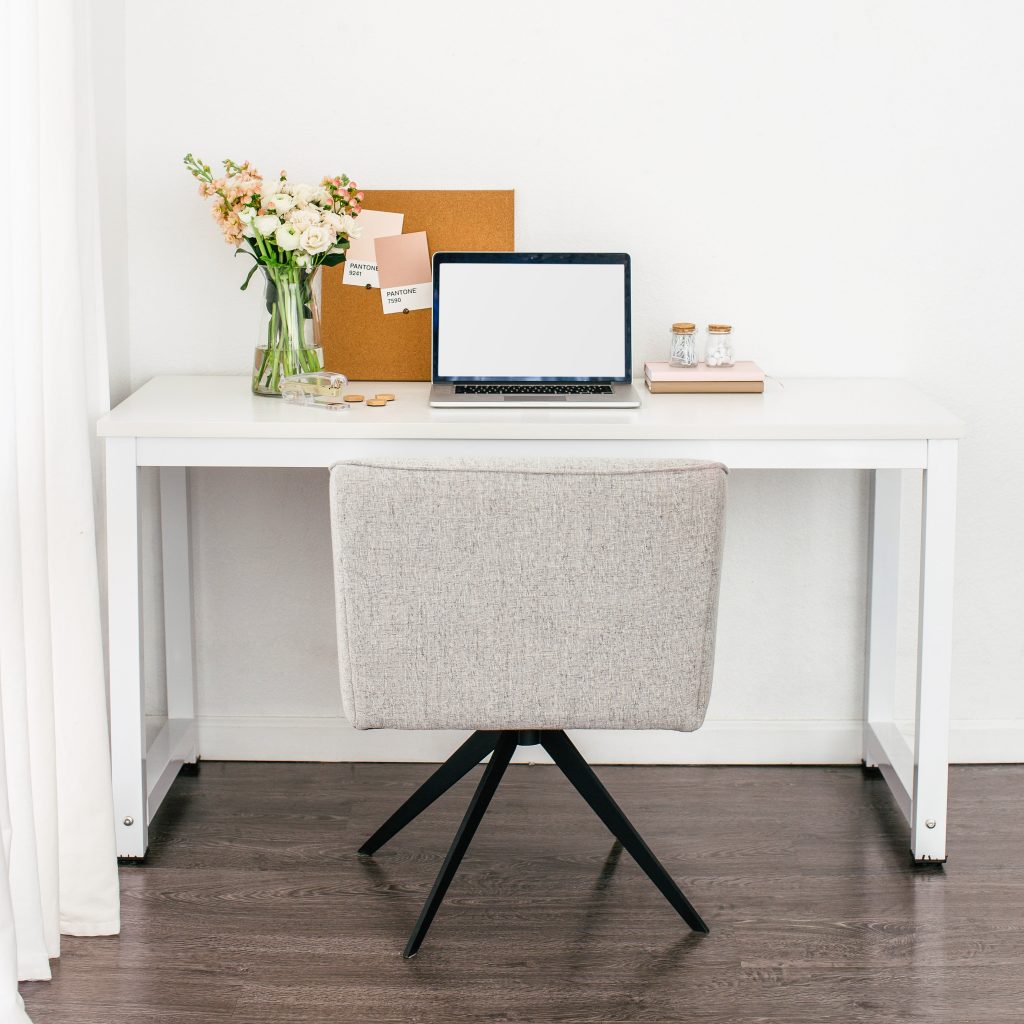 #1 LEARN ABOUT PINTEREST MARKETING
If you want to learn how to become a Pinterest Manager, you have to start thinking like a marketer in regards to the platform. What do I mean by this?
You need to do everything you can to learn how to be successful as a business on Pinterest, not just how to create a board of tattoo ideas. Start immersing yourself in everything you can possibly read related to Pinterest Marketing and Pinterest Management.
Here's some paid courses you could check out if you're ready to invest in your Education:
Here's some free resources and blogs that publish regular, high-quality Pinterest Marketing content + Tips:
Some of the key things you'll want to learn about before you start working with clients are:
The guidelines for an optimized Pinterest account
How to create a business Pinterest account
Setting up rich pins
Confirming a website domain with Pinterest
Creating boards + pins relevant to your client's target market
Designing branded pin graphics in canva
Finding the best keywords for writing pin descriptions
Write an optimized pin title
General understanding of Social sharing plugins on website's
Group Boards + Tailwind Tribes
How to setup + use the Tailwind App Program to schedule pins
If you take the time to learn about the above, you'll most likely have spent 99% more time researching Pinterest than your potential client. You know what that means? You're an expert on Pinterest now. (How's it feel? Fabulous? I know it does.)
Sure, you don't have all the nitty gritty figured out. But chances are, your client doesn't either. So if you're willing to figure out the details as you go – They'll be happy to pay you to do it once you do.
#2 STRUCTURE YOUR SERVICE PACKAGES
Pinterest management is a service that I recommend offering as a packaged service. This is where you create around 1-3 main service offerings and clients can pick what the best fit is for their business.
Any more than 3 can feel a little overwhelming for clients to pick and choose. So don't feel like you have to have a ton of different options! Plus, they won't care about the nitty gritty of it as long as they know that the process works.
Here's a summary of our two key services here at Byte Bodega right now…
One is targeted towards clients who just want their account setup and ready to go so they can simply take over and run it themselves. The other is for clients that want to be fully hands-off of their account, where we manage everything for them.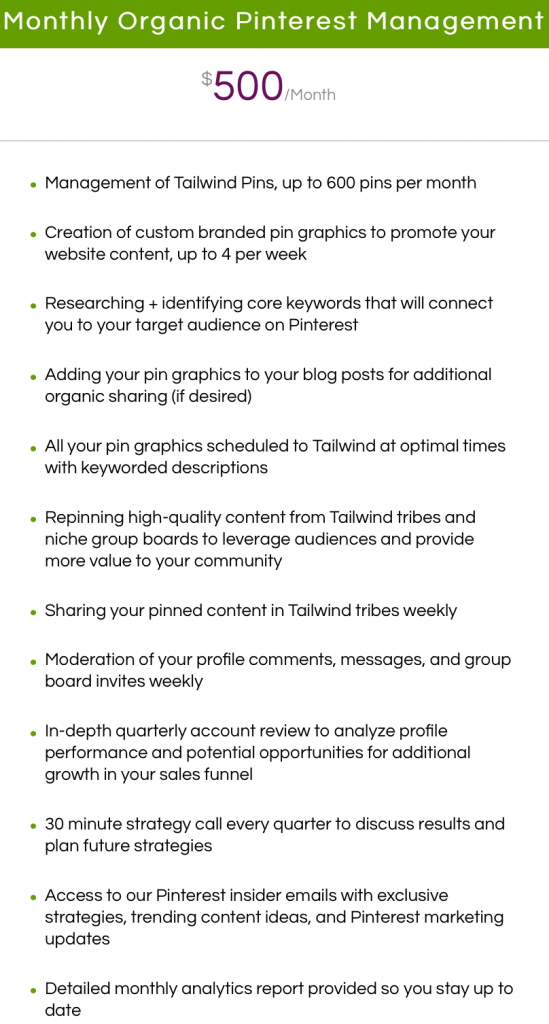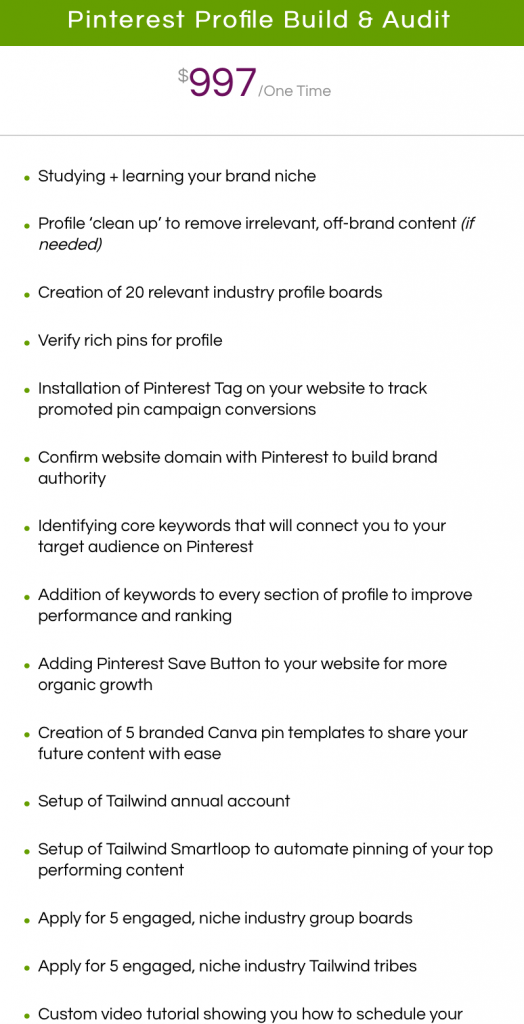 The most important things to worry about when you create your service packages is that you..
Are very clear about what's included in the service and what's not
Know that you can get the work done within the number of hours you've budgeted in the package price
It's effective for the client so they see results (no brainer!)
As long as you hit those few points, you'll be well on your way to become a Pinterest virtual assistant!
Once you have your service packages outlined, create a service page for your Pinterest Management Services on your website that outlines each one. This is where you're convincing your potential client that they need to work with you! So make sure to include the value of Pinterest for their business and the potential results they can see.
#3 FIND CLIENTS (& TELL YOUR CURRENT CLIENTS)
The most important piece to any service-based business – Clients! This is the point when you'll want to start setting up a client recruitment plan and start selling your services!
As I always say, make sure that when you're selling – You come from a genuine and loving place because your potential clients will feel that. They'll be begging to work with you if they feel as though you have a genuine interest in their business and want the best for them as a human, not just a client.
Don't forget to share the news about your new services with your current clients too! You might have someone on your client roster already that's been interested in Pinterest but hasn't taken the plunge yet. If that's the case, they'll be excited to know you can help them with it!
It's a great opportunity too to 'work out the Knicks' of your services without feeling the pressure to impress a new client when you already have an established relationship with a current client.
If nothing else, they might have friends that are interested where you can gain referrals – So make sure your clients know about your new service!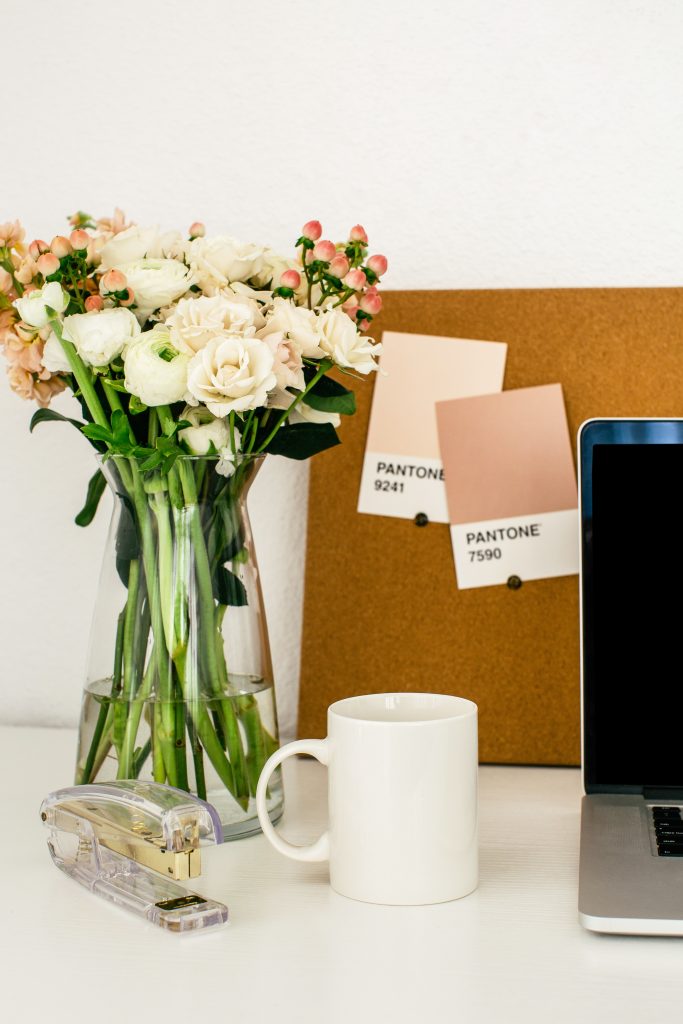 #4 TRACK YOUR PERFORMANCE
One of the biggest things you can do as a Pinterest Manager is track and communicate the performance of your client's account back to them.
Review your client's performance once a month and send them a quick report of the growth on their account. This helps them understand that their investment in your services is worth it and paying off.
You can create a simple spreadsheet to track the data and use that as the report you send off to them each month. It shouldn't be overwhelming or complicated. Just enough for them to get an overarching understanding of what's happening.
Some of the metrics you should include are:
Number of Website Sessions from Pinterest
Number of Impressions on Pinterest
Engagement Rate on Pinterest
Top performing URLs / Pins
I also recommend asking your clients to commit to a minimum of 3 months of services before they have the option to cancel. The main reason being that Pinterest is a very slow moving platform, so it takes 3-6 months to really start seeing the results of consistent pinning and engagement on an account.
If this is something that you plan to implement, make sure to include this in your contract!
#5 REMARKET YOURSELF
After you have a few Pinterest Clients under your belt, gather some of the data and metrics from their account and add it to your Pinterest Management Services Page.
This helps you establish yourself as an expert Pinterest Manager and gives clients an idea of the kind of performance they can expect by working with you.
At this point, you have the option of rebranding yourself as a Pinterest Manager or Pinterest Virtual Assistant. I highly recommend doing so if you want Pinterest Management to be your one and only specialty service.
Because again, it shows a level of expertise when client's look at your website and realize that it's the only thing you offer. It's almost like you're saying to them, "I'm freaking amazing at this because it's the one and only thing I focus on. That way, I can be the best of the best of what it is that I do."
#6 USE YOUR LEVERAGE
Alright my friend, at this point you have everything you need to become a Pinterest Virtual Assistant.
Over time, you can leverage your experience and referrals from clients to raise your prices and make even more money doing the same amount of work. That's the beauty of packaged services!
Since a lot of Pinterest Management tasks are wash, rinse, repeat type of tasks – It's something you can scale over time by hiring subcontractors, too!
This is when you bring on clients for your business, but hire another VA to complete the tasks once your client roster is full.
I hope this helped you to learn more about the first steps in getting started as a Pinterest Manager! I can't wait to see the website traffic performance you gain for your clients.