Figuring out where to find clients and how to book them is hands down the most common question I get from my students.
And with good reason! It's the biggest challenge that VA's just starting out have because getting over that "first client hump" is a freaking hike and a half to say the least. With some simple strategies though, it's easy to find virtual assistant clients that are hiring and ready to pay for your support.
I'm going to give you the exact client recruitment process that I followed when starting my business. This is what took me from aspiring VA to Full-Time Entrepreneur in six months!
WHY A CLIENT RECRUITMENT PLAN IS ESSENTIAL
Before we dive into where to find clients, I want to chat about why a marketing plan to find virtual assistant clients is absolutely essential.
Since we are service-based business owners as VA's, the health of our business (and our income) relies strictly on the amount of services that we provide.
In the most basic of terms what I mean is: If we don't have clients, we don't have a business.
This is important to think about, because it makes you realize how crucial getting clients as a freelancer really is!
I am a true believer in maintaining an attractive business website and social media presence in order to demonstrate your skills and abilities when you're starting out. The thing is though, this isn't enough to bring in clients that want to hire you.
You can have the most beautiful VA website in the land, but if you don't tell anyone about it – No one is going to look at it or care.
That's why creating a solid marketing plan to recruit clients has to be your #1 priority as you get started in your business.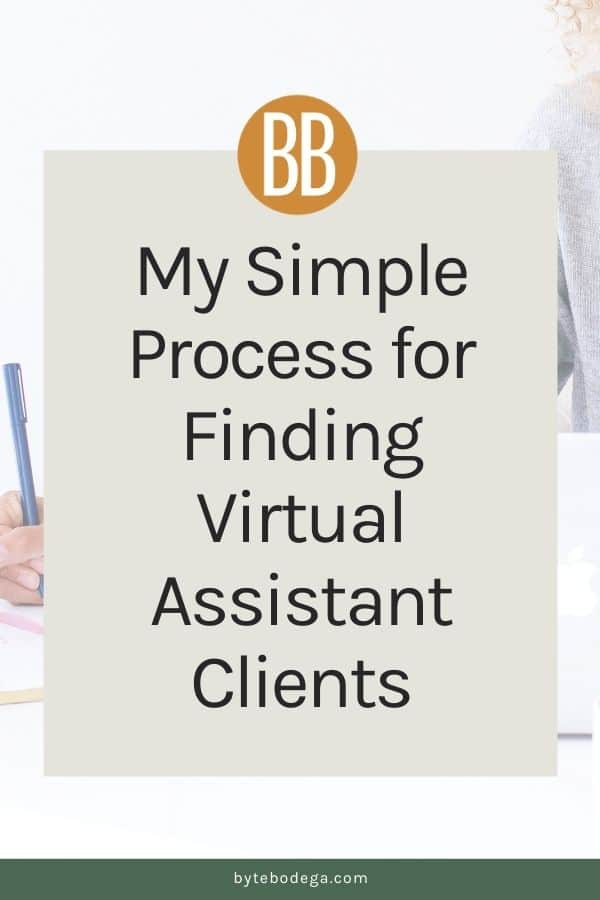 HOW TO ATTRACT ATTENTION FOR YOUR BIZ
Alright, we know that building a website and an instagram page isn't going to gain the attention of paying clients…
So what do you do then to spread the word about your new (super awesome!) Virtual Assistant Biz?!
Simple: Intentionally shout it from the rooftops everywhere you possibly can.
Seriously. Tell everyone.
If there's one thing I wish I would have done when I was first getting started, this is it. You never know who knows who in your current network, and it might surprise you and land you connections you never anticipated.
If you need some ideas to get you started though…
HERE'S WHERE TO SHARE YOUR VA SERVICES
Friends + Family
Once you have your landing page or website setup, draft a simple email to your closest friends and family. Share that you're launching a business with preferably 30 people or more!
Since they probably aren't familiar with Virtual Assistance yet, be sure to explain what you do, the services you provide and why they are beneficial! Then ask them to share your contact page with anyone in their network that might be interested in this type of support.
It's that easy! You might be surprised on who you might be connected with. 🙂
Small Local Businesses
This one comes from my dear friend Kristen over at Kristen Leigh Designs, who once emailed all the local small businesses in her community asking if they needed her support.
In a few hours of selling her services, she brought in over $10K+ in client work!
Spend some time researching local small businesses that might need administrative support, like invoicing, social media management, website design, etc.
The best businesses to look for are things like: hair salons, yoga studios, accountants, real estate agents, etc. These are businesses who usually have smaller teams that can use the extra support of a VA.
Then send an email to each one letting them know what you love about their business and how you could work together!
Networking + Past Coworkers
I realize you probably don't want to let your current job know that you are looking for a way to leave it.
However, I encourage you to consider taking advantage of the past business connections you've made from prior networking groups or jobs.
Reach out to your past (or current trusted!) coworkers, members of a local networking groups, and more to share your services!
Facebook Groups
Alright people, when I say this is the holy grail of virtual assistant clients… This is the freaking. HOLY. GRAIL.
If you choose one strategy for recruiting clients for your business, make this the one.
I wish that I used the other strategies I mentioned already when I was first getting started, but I simply didn't know about them or think of them!
This was honestly the only thing I did to find clients at the start and it worked like a dream. So it's still the top strategy I recommend to my students today.
If you haven't heard of Facebook Groups before, they are online communities of people who are all interested in a similar topic. People essentially join these groups to talk about and nerd out on a given topic they all love!
There just so happens to be a lot of groups related directly to online business and small business entrepreneurship. So these are pools of potential clients gathered together waiting for you to connect with them!
ENGAGE CONSISTENTLY + PROVIDE VALUE
This is where things start to get really juicy and I jump up on my high horse. ha!
I never want you to engage with any potential client with the sole intention to sell.
Okay sure, the underlying reason you are interacting with them is to gain them as a paying client. But don't make it only about that.
Before you contact the different groups of people that we discussed, I want you to take some time to consider what value you are providing to that person by working with them.
Are they going to…
Gain more time to look for their own clients?
Get more website traffic?
Grow their following?
Book more clients with an upscaled brand?
Open up more of their time on the weekends to spend with family?
When you share your services, share what the end result of working with you is going to look like for your clients. This displays the value in your services and speaks to your client's pain points!
I also want you to provide them something of value from the very start. Here's an example of what I mean:
Let's say you found a local yoga studio that is in desperate need of a revamp of their instagram account, and it just so happens that you offer that as a service (yay you!).
When you send an email to that studio owner to offer your services, you might include five predesigned instagram graphics that are free to them to use on their account!
This demonstrates two things to that business owner:
Your ability to create great designs
Makes you look like the biggest go-getter of all time
At this point as that studio owner, you'd be more than ready to have a conversation with that VA about working with them.
So just take some time to really engage with that person and provide them valueimmediately from the time you connect. It really helps you stand out from the crowd of Virtual Assistants!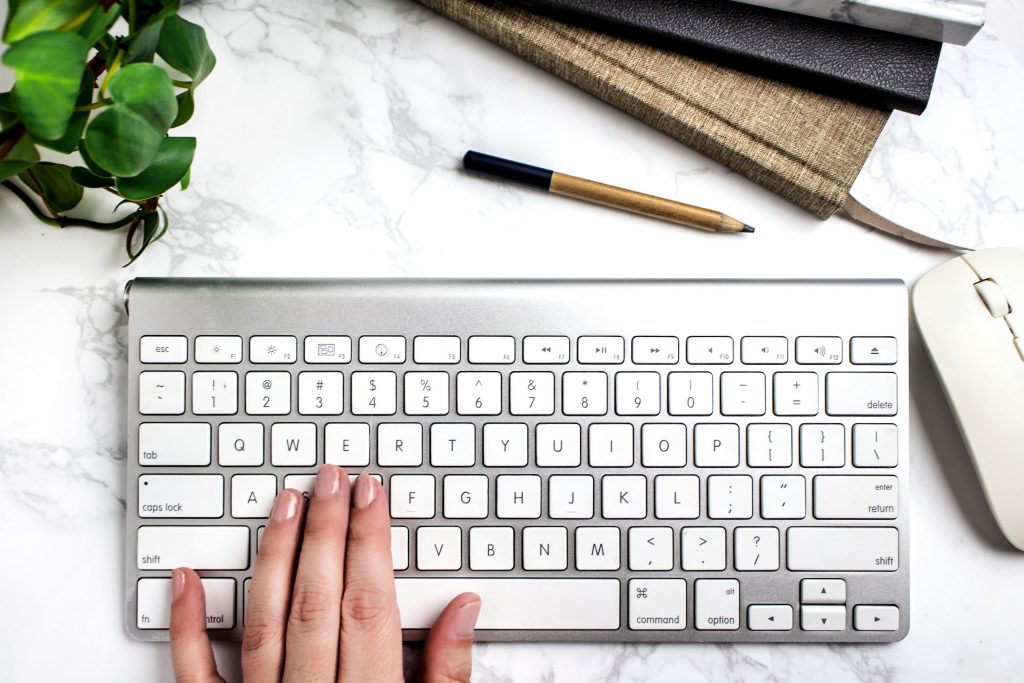 THE POWER OF REFERRALS
This is obviously a more advanced strategy that requires you to have landed your first few clients.
However, it's been so instrumental to the success of my business that I recommend you implement a referral strategy from day one of your business.
Concentrate just on client recruitment and providing an incredible client experience for those that decide to work with you. If you do, your virtual assistant clients will have their clients running (not walking) to work with you.
So make sure you offer a referral discount or promotion to encourage your first few clients to share your business with their friends.
Don't be surprised when your first three clients send you two friends each. Then those two send you two more… you see where I'm going here?!
Referrals will eventually replace your need to actively sell your services over time.Instead, your calendar will fill up naturally with clients sending you work without any extra energy from you. (AKA: the dream!)
Learning how to find clients is the backbone of being a successful Virtual Assistant. By simply following these strategies, you'll have a full client roster in no time!