When you're an online business owner, chances are for the first while you're operating as a one person team. At some point though, you're going to need some help. That's where hiring a VA comes in.
It's hard though when you've always handled all the things yourself and you store everything that has to do with your business inside of your (very busy!) brain. So it's easy to wonder where to even start in hiring a virtual assistant.
That's why I'm giving you the 5 steps I recommend to creative business owners who've decided it's time to get some help in their day to day operations.
ONE: DECIDE WHAT YOU WANT TO OUTSOURCE
I can't tell you how many business owners have reached out to me saying: "I don't know what I need, but I know I need help!"
Which is essentially saying, "I don't know what to outsource to an assistant." And I totally get it! It's hard to know what you should keep on your own plate versus hand off to someone else.
My main tip for figuring this one out is taking 3-5 work days noting every. single. task.that you work on.
No matter what it is: writing blog posts, emailing clients, client meetings, posting to social media accounts, invoicing, bookkeeping, etc. – Just write it down!
Then out of all those tasks you worked on yourself, note which ones you could teach another person how to do fairly easily.
Ta-da! That quick you have a quick list of tasks you could hand off to a virtual assistant.
Chances are you won't hand off all of them immediately, but that's okay. You can start with a few and delegate more over time. We're just focusing on the primary things to hire a VA for in order to get started.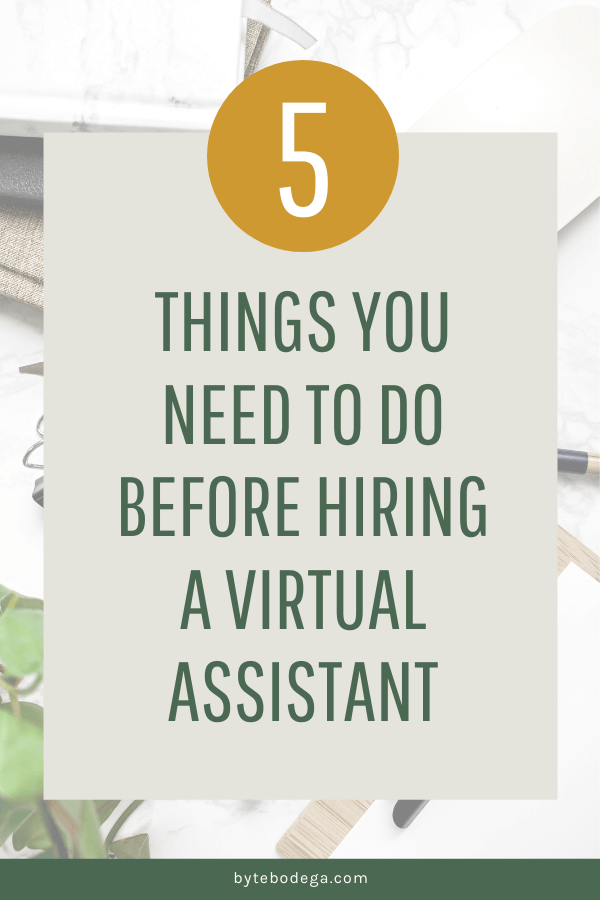 TWO: DETERMINE THE VALUE OF THE TASKS
Now that you have your list of tasks, I want you to take some time to consider the value behind each one of them.
Anything that you do on a recurring daily, weekly or monthly basis that you consider to be worth "under $30/hour tasks" should be some of the first that you outsource.
Think about it: If you are wasting your time completing tasks that only make you +/-$30 an hour, that means that you aren't focusing completely on the ones that make you $50, $60 or even $100+ an hour.
And why would you wanna do that, silly?!
Once you've found the tasks you can delegate and the value of each of them: Choose the first 3 main tasks that you want to start hiring a virtual assistant for.
These are the things that you're going to list in your VA job description to help you find the perfect person!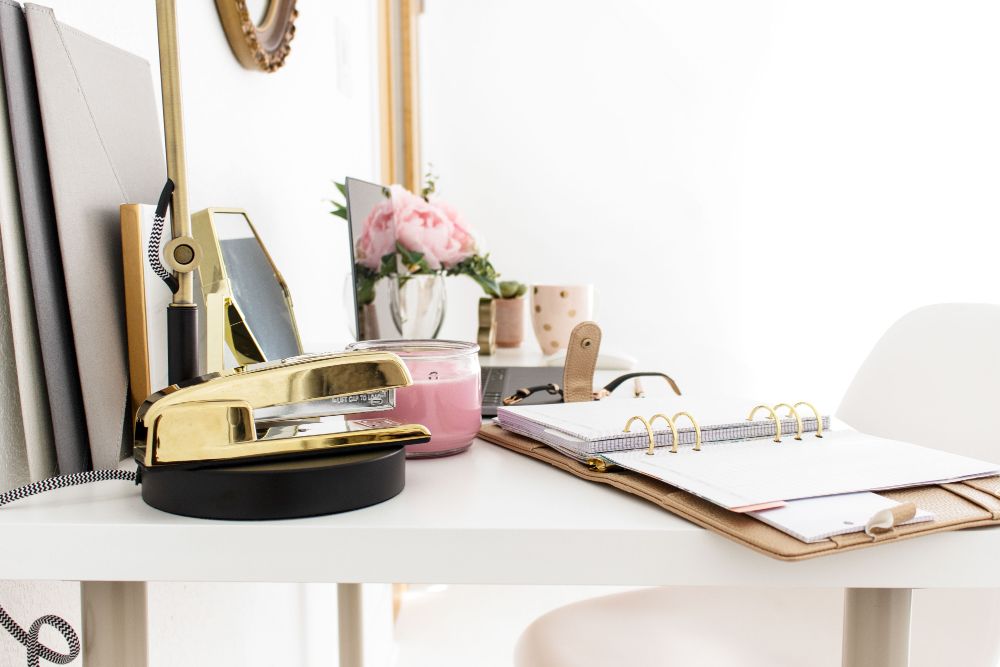 THREE: FILM SOP VIDEO TRAININGS
You officially have three main recurring tasks that you're going to delegate: Congrats!
The next thing you need to do is create video trainings for your tasks and writing SOPs.
Loom is an idiot-proof free software that allows you to record your screen as you complete tasks and explain the what/why/how as you do it.
I use it almost every single day in my business to create video trainings and visually explain projects and tasks we're working on for clients. It's perfect for creating these training videos that will walk your new virtual assistant through each and every step of completing your tasks without any extra effort from you.
Sure, they may have a few questions on the first round or two of completing it. But by having that video training, they'll learn 90% of the steps to complete the task on their own. That ends up saving you a lot of time in onboarding and training.
So go download Loom and dedicate a few extra minutes to completing those tasks in order to film a video showing what you're doing while you're doing it.
If the idea of this overwhelms you, consider working with an Online Business Management Team(Like, Ahem, Byte Bodega #shamelessplug) who can help you develop and implement all of this for you!
FOUR: CREATE PROCESSES
Once you've made the decision to hire a VA, you've made the commitment to operating as a team.
That means that you need to start working like one! Gone are the days of working from your notebook planner and creating endless amounts of sticky notes for the tasks you need to complete.
You need to start using a Project Management Platform (I love Asana!) to assign tasks and create clear due dates.
This will be invaluable after hiring a virtual assistant because you'll be able to see and track exactly what your VA is doing and when. You'll even be able to work ahead and plan out tasks to delegate in the future!
Some Virtual Assistants even offer you to use their PM platform when you start working with them. So you could also consider that option as well if you don't want to worry about setting one up right now.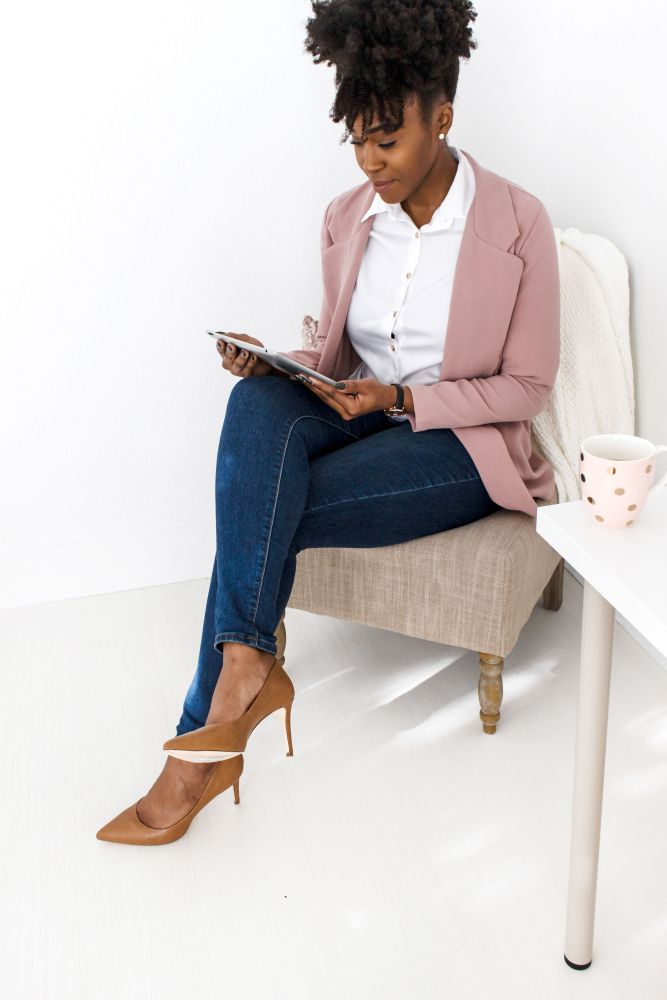 FIVE: CONTACT YOUR NETWORK
OMG! It's time to actually hire a VA!
Now listen: I know you've worked damn hard on your business, so you can't risk hiring just any old person to come in and not care about it the way you do.
That's why it's important to utilize your network to its fullest capacity here. Reach out to your business besties and ask them if they've used (or are using!) a virtual assistant they love.
In my opinion, the best way to find a virtual assistant is through a referral. Because you already know they do great work for your friend, and they are more likely to be jazzed about working with you too, knowing that you were referred by one of their existing clients they love working with.
If you don't have any friends who have utilized the support of a VA before, consider posting about your position in a few of your most trusted Facebook Groups. You might be surprised at how many Virtual Assistants hang out in them and you'll more than likely have people who are really eager and excited to learn more about your business and working with you.
From there, all you have to do is chat with those that you most connect with and choose who you feel would be the best fit!
You should feel confident in your decision to start outsourcing to a virtual assistant and feel as though you can really trust your new team member. The way to do that is by using the community you've built around you!
Building a team is often a scary step for a solopreneur or creative business owner, but it's essential if you want to continue to grow your company. I hope you found this helpful in your journey to hiring your first virtual assistant!