You'll see a lot of helpful tips and tricks along the way as you get your business off the ground. But these might be a bit different from the others that you've heard of before…
There's a few core things I've learned on my own from working with clients or from my mentors that have been absolutely invaluable virtual assistant tips. These are things are really changed the game on how I operate my business day to day.
So I decided to put them together as one official blog post resource for you. These aren't your typical "have clients sign a contract" types of guidelines, but the soft skills you need to really out perform your competitors and impress your VA clients.
#1 TELL YOUR CLIENTS HOW TO COMMUNICATE WITH YOU
Many times when you work with clients, they've never worked with anyone strictly on a remote basis. That's why it's important to help them understand what and how the best way to communicate with you is. Besides, you're the expert on this stuff as the VA! 😉
The best example of this is when you're asking for feedback on something from your client.
Let's just say you sent them 10 social media graphics you want them to approve. Ask your client to send you their revisions based on the file name of the given graphic they want the changes on.
This will help you understand their notes when you get them back and avoid a ton of back and forth that your client (and you!) don't have time for.
It helps them understand the easiest way to communicate on tasks to be as efficient as possible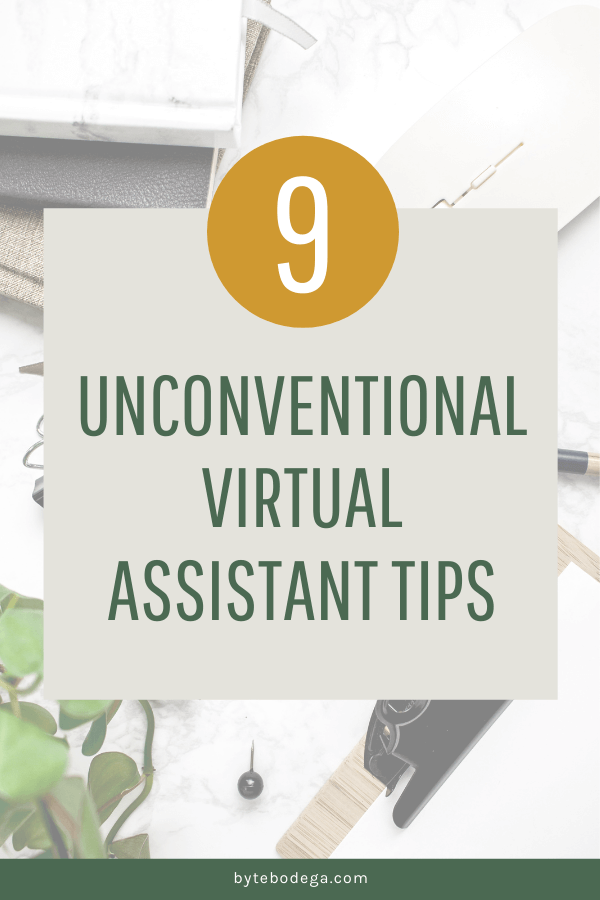 #2 TRY TO SOLVE THE PROBLEM BEFORE ASKING
Oh man, this is one of my favorite virtual assistant tips because it's the easiest way to impress your clients.
Anytime you run into a roadblock on a given VA task for a client, stop and think about what you have in your power to overcome the problem without any action from your client.
An example of this could be that your client sent you the wrong file type of a given document. Could you potentially just screenshot it and use that version instead of asking them to resend in a jpeg when they sent a PDF?
Voila! With an extra 3 minutes of your day, you avoided another to-do list item for your client.
#3 ALWAYS HONOR YOUR CLIENTS PRIVACY
You might be really surprised on how much information your clients will grant you access too.
I've had clients trust me with their:
Book Launches
Social Security Numbers
Pregnancy Annoucements
Details on Family Emergencies
Deaths in Family
Physical + Mental Health Battles
Even Tears on Video Planning Calls from Personal Emergencies
Clearly, that is some heavy stuff!
So it's important that you hold that information near and dear to your heart at all times.It's your responsibility as their team member and a business owner to honor your clients' privacy and protect it.
#4 OVER COMMUNICATE EVERYTHING
When your client comes to you with a new creative idea or asks you a question for clarification on something, do everything you can to overcommunicate. Especially at the beginning of your working relationship.
You always want them to know what and why you are working on something so they understand that you have a method to your madness while working on certain things in their business.
It can be hard to give that level of understanding without providing a lot of detailed information.
Basically, if they ask one question about a certain item – Plan to answer that and the next three follow up questions they could have. That's the core of overcommunication!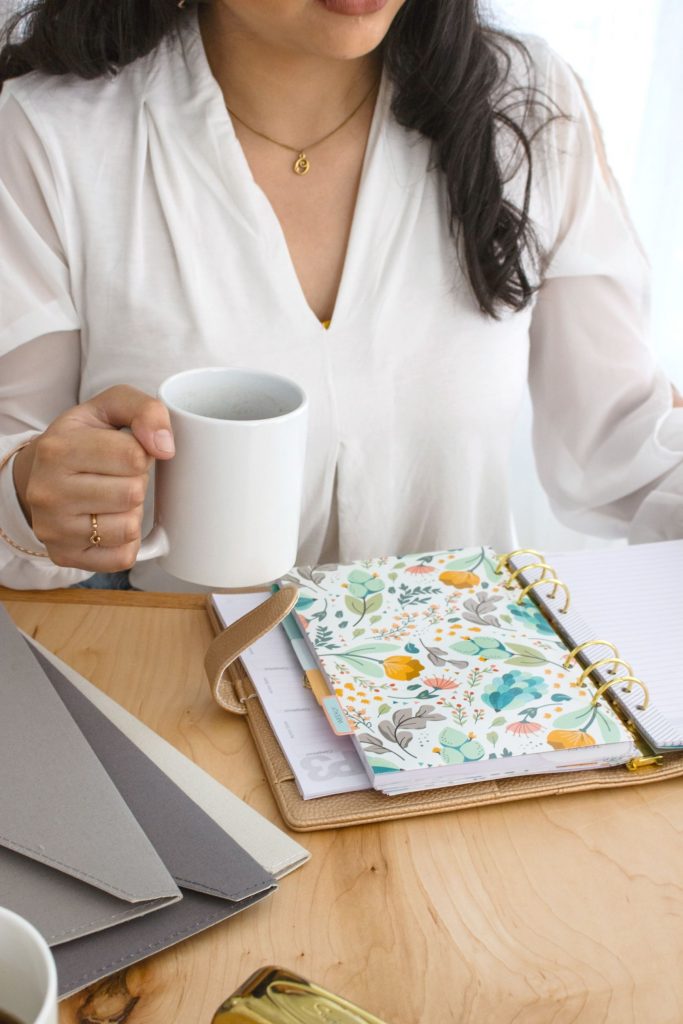 #5 ESTABLISH ONE LINE OF COMMUNICATION
This is one of the most basic virtual assistant tips out there, but it's for good reason.
Establishing a primary form of communication with your clients will help you both know exactly where and how to find each other.
When you work remotely, it's important that your clients know where to find you and by keeping all your chats in one spot – It's easy.
I recommend using your Project Management Platform as your main place to hold conversations with clients and include this note in your welcome packet!
#6 USE 'WE' VS. 'YOU' LANGUAGE
Once you start working with a new client, your client isn't just 'them' anymore. You two together are a team. (Even if it's just the two of you!)
So make sure that anytime you refer to something going on in their business, you use "we" language.
Here's a couple examples:
"When I looked at our social media account…"
"While designing our website…"
"I finished our logo design."
When we finish this project…
This helps reaffirm that you view your working relationship as a partnership and that you're in it together at every step of the way.
#7 ENCOURAGE + SUPPORT (EVEN WHEN YOU DON'T HAVE TOO)
This tip is mainly for those of us that work with clients on a retainer or hourly basis.
Over time, your clients are going to hit new milestones in their businesses. Things like, launching a book, create a new course, holding an in-person retreat…. etc!
I encourage you to cheer them on when they hit those milestones in anyway you can.Even something just as simple as sharing their post on instagram saying how proud you are of them really shares and communicates your support in a different, more meaningful way.
By taking just a few moments to cheer on your clients, you show them that you truly want the best for them and their business.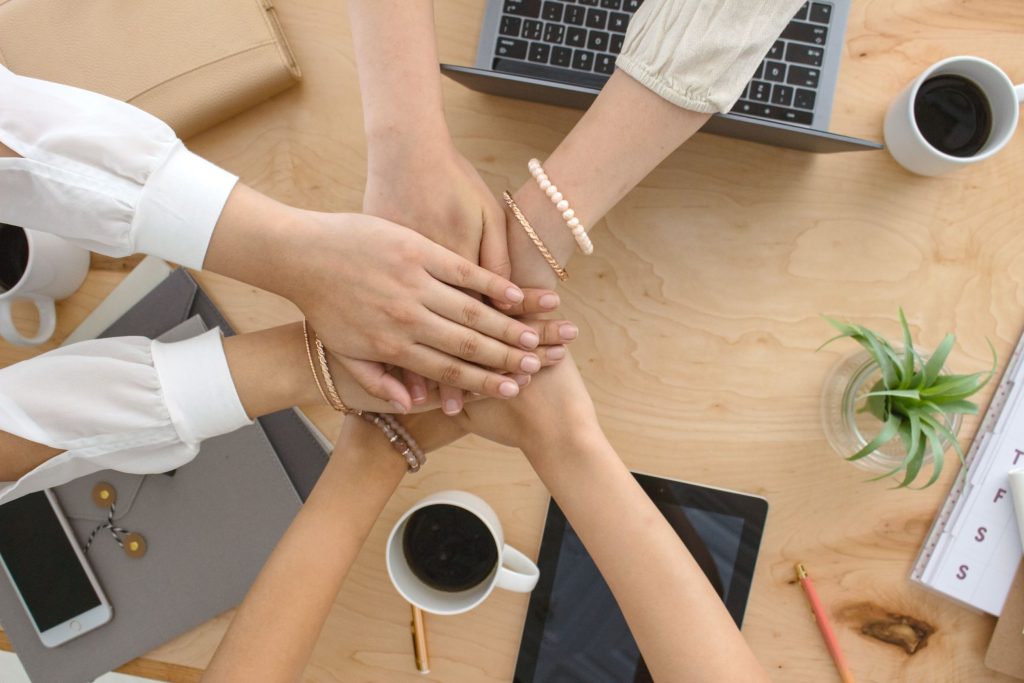 #8 REMEMBER THAT CLIENTS ARE BUSY
I see this all the time with the new and aspiring VA's I work with.
Sometimes without even realizing it, we can make things harder than they need to be for our clients.
If your onboarding process isn't straightforward, if you are sending too many emails on separate topics, or something else that causes distraction or more work: You aren't doing everything you possibly can to support your client.
They literally hired you to help them make their to-do list shorter not longer.
So take some time every so often to consider what you can change in your processes to lift more of the burden off your clients.
#9 TREAT CLIENTS LIKE HUMANS
At the end of the day, I always tell my students: Treat your clients like the humans that they are.
We all get busy, we miss tasks, we make typos, and we have personal stuff that happens that becomes the priority over our business.
I just want you to ensure you are honoring and respecting that.
We all launched our own businesses because we wanted to have the freedom to be ourselves every single day, so learn to do what you can to embrace your clients for who they are. 🙂
(Even if that means reminding your forgetful client for the fifth time that you need them to send their login credentials to start their project… ha!)
This is one of my mentor's core values and I am obsessed with it.
I know these virtual assistant tips aren't the most common ones you see, but they have really become the core guidelines that I follow in my own business. They help ensure I'm giving the best possible care and support to my clients. Which one did you find the most helpful? Tell me in the comments!