So you're preparing to onboard a new virtual assistant client. Awesome! I'm sharing why a welcome packet should always be your first step in the process.
I consider the welcome packet for new clients to be one of the most vital pieces of the onboarding process. It is your time to go over all of your systems and operations with your new client so they know exactly what to expect in working with you. This is your chance to set expectations and boundaries from the get-go!
This simple document sets you and your new client up for a successful working relationship. So without further ado, let's get right to what you should include in yours!
WELCOME KIT THANK YOU MESSAGE
First off, thank your new client for choosing to work with you and reaffirm for them that they made the right decision with a personalized welcome note. You can even send them a fun little welcome gift (I love greetabl!) or an e-gift card to their favorite coffee shop!
Doing this lets them know you are excited to work with them and that you are dedicated to supporting them and helping them achieve all of their goals. This will foster a true connection and sense of trust right off the bat and shows them that you recognize the investment they've made in deciding to work with you.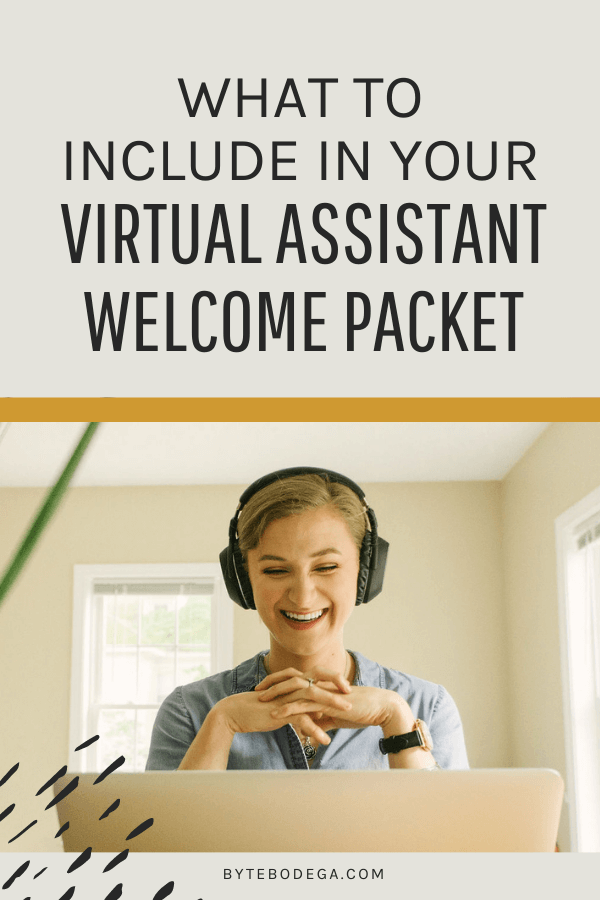 BUSINESS CONTACT INFO
There are so many different forms of digital communication. I suggest picking ONE preferred method of communication for your clients. Whether that's email, Slack, Asana, Trello or something else. Pick whichever you prefer that works best for you, share it with your client and stick to it.
It's also important to layout why it's important that they use that form of communication in your welcome packet for new clients. I usually let clients know that they will hear back from me more quickly and that it keeps communication clear and easy to reference back to. This helps motivate them a bit to stick to it as you start completing tasks together because they understand the benefit of doing so. 😉
It's also super helpful to establish a response time frame. For example, should they expect to hear back from you within an hour for a slack message? Or maybe five hours for an email (during business hours of course!)?
I personally give myself and my team a 24 hour response window. I find this is generally welcomed and accepted by our clients! Usually, I also always have a monthly planning meeting with each client via zoom. This way, we can chat for an hour, go over what worked well the previous month and what our plans are for the next month!
HOME OFFICE HOURS + TIME ZONE
Establishing your "office hours" is soooo important. Just because you're working from home, you still need self-care time and deserve to have a normal daily routine too!
Set those office hours and stick to them.
Are you full time in your VA biz and work 9:00 – 5:00? Or are you workin' that side hustle and will only have availability on nights and weekends?
Whatever those hours are, share them with your clients so they know exactly when to expect to hear from you. This will keep them from emailing you at 12PM when you're at your 9:00 – 5:00 because they know to expect a response in the evening. Make sense?!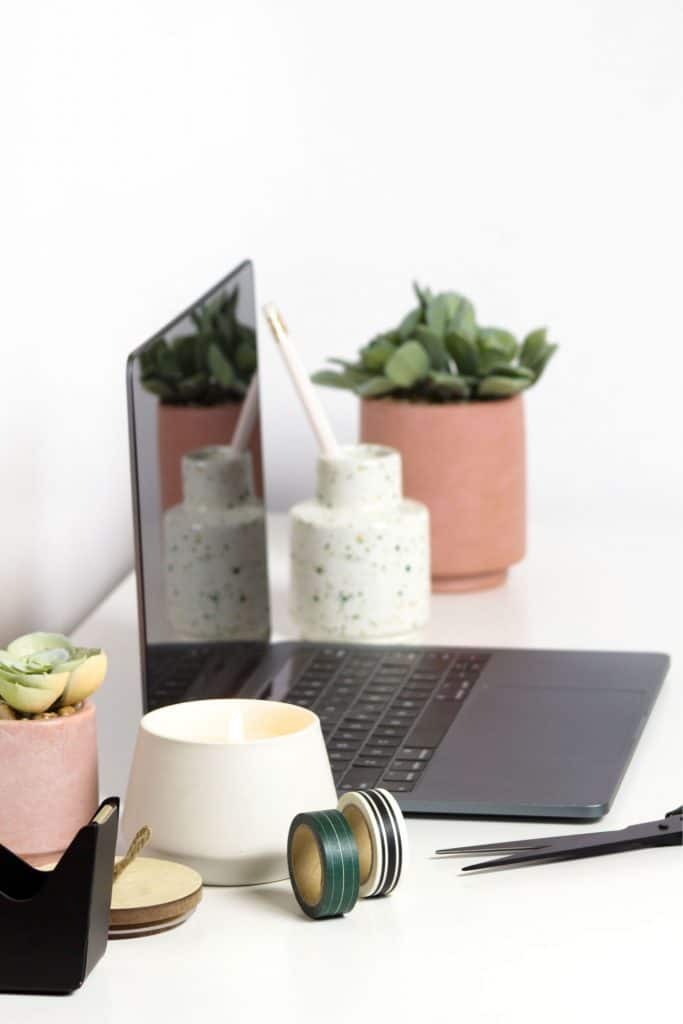 ONLINE BUSINESS PLATFORMS YOU USE
I mainly communicate through the asana project management platform, google drive, and zoom with clients. There are also other options like dropbox, trello, monday.com, clickup, etc. I have found that it's really about trying them out and finding which one works best for you and the way you work.
Some people love asana like me and other people think it's a waste of energy – so it's totally up to you! This is really just about setting the standard so your client knows what to expect.
I recommend that you send you client a list in your welcome kit of all the platforms you use so they have it on hand. (Bonus points if you find a video tutorial for each one to link to so they can more easily learn them!)
INVOICING + PAYMENT PROCEDURES
I love paypal + stripe. I've personally used Stripe since day one of my business and I've never once had an issue with their service.
Be sure to include when you send your invoices and when the payments are due. I also include a friendly reminder as to whether or not there will be a fee if they are not paid on time.
Many online invoicing platforms like Freshbooks, Harvest, and Dubsado (my favorite!) all include automated invoice reminder emails for clients too which makes it super easy!
Side Note: Please, I beg of you – Do not ask clients to send you checks, money orders, or other personal payment platform like Venmo to pay you in order to avoid the credit card fees. It creates such a hassle for your clients to write the check, find an envelope, find a stamp, mail it, etc and personal platforms are unlawful to use for business purposes. Plus, it makes you look less professional and girl I never want that for you!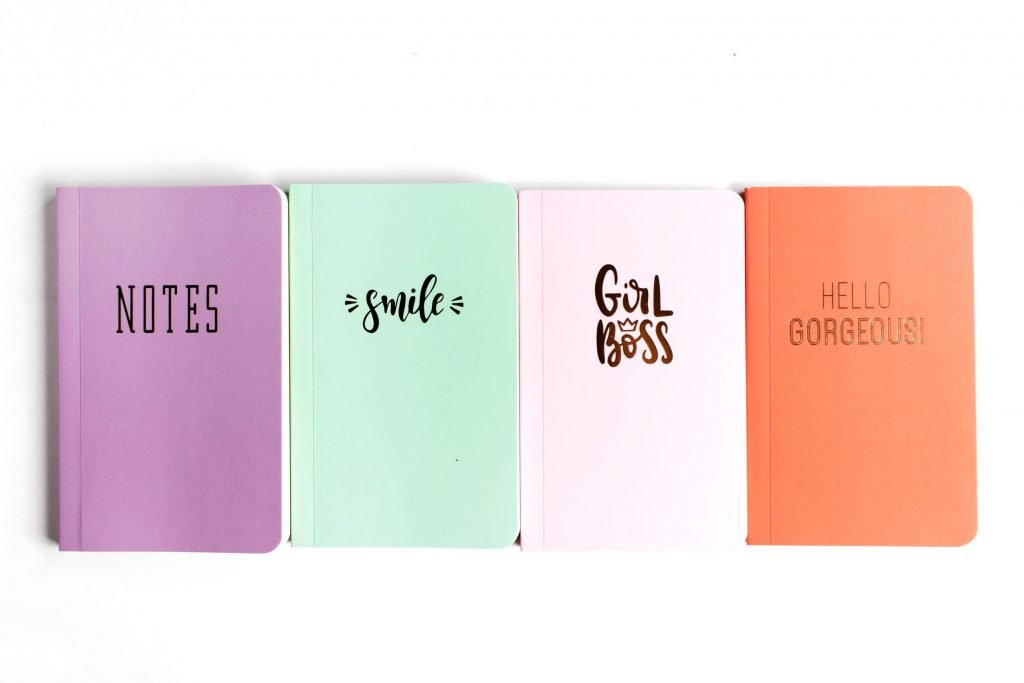 REFERRAL POLICY
Allowing clients to share your services with friends and other entrepreneurs is one of the best ways to get more business! I offer an incentive to my clients so if they refer me to their biz besties, they get a nice little discount on their next invoice payment!
I've found that this is by far the biggest driver of client growth in my service based business. Because of this, I find every opportunity to share and promote this incentive – including my welcome packet for new clients!
RUSH JOB POLICY
Does your client need something done today, over the weekend or outside your office hours? They need to know it might cost extra if you're changing up your work schedule for them. Decide your timeframe on rush projects and establish if there is an additional charge to complete it by their desired due date.
For instance, if your general hourly rate is $30 USD – Your rush rate might be $45 when a client needs something in the next 24 hours! So make that clear NOW so they know to expect that charge when the time comes.
VACATION + SICK POLICY
How will they know when you're taking time off? Should they expect an email with dates ahead of time and will you supply a subcontractor to fulfill your tasks while you're away? I always try to let my clients know as soon as I confirm a vacation or personal day, but I always give a minimum of 2 weeks notice when any team member will be out of the office.
Sick days and personal emergencies unfortunately do happen, so have a clear policy for this as well. When you or a team member become sick, it's easy for clients to refer back to their welcome kit to know what to do or expect next.
Creating a welcome packet for new clients can feel stressful at first, but it doesn't have to be! As long as you have these simple policies and procedures included, you're arming your new VA client with everything they need to ensure you're both off to a great working relationship!