Ever wonder what long-term marketing strategies you can put into place so that you always have virtual assistant clients ready to work with you?
I'm sharing one that I created and implemented from the very start of my business. This one online marketing strategy gained me over $1,200 in client revenue by just sending one email to potential clients.
I want to preface this post with the fact that this is a long-term strategy. This means that it won't gain you client work overnight as a newbie.
However, I highly recommend you take a few minutes to put the tech in place to get this working for you even if you're just getting your business off the ground. Because if you don't do it now, it's not going to be there later when you need it most.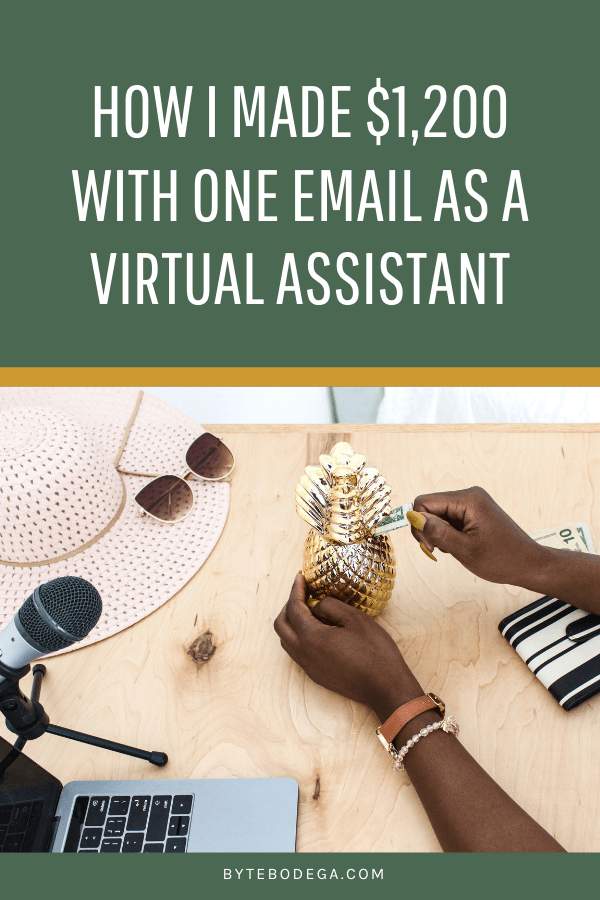 MY VIRTUAL ASSISTANT CLIENT ROSTER TOOK A HIT
Before we dive in, I want to be super transparent and tell you why I implemented this strategy in order to figure out that it works.
As a virtual assistant, the amount of work you have can fluctuate a bit depending on how much support your clients need at any given time.
However, I hit a very low time. Like, the lowest I had experienced since I went full-time.
It wasn't at any fault of my clients or myself – It was simply just that people didn't need me for one reason or another! Purely circumstances that were out of everyone's control.
Even so, that's enough to throw you into a panic. (Hi, hello… that was me, I panicked! 🙋🏼‍♀️)
I knew that in order to sustain and protect my team, I had to go out and land new business.
So that left me with one option: Go find + land new clients.
BRAINSTORMING MARKETING STRATEGIES
Referrals have always been the #1 way that I gain clients. So I knew in getting started that I needed to rely on my existing connections in order to have the best chance of success.
After digging through a ton of different options, I realized that I had a ton of potential clients who inquired with me previously who:
Weren't a good fit for my services at the time they contacted me
Couldn't afford me at the time
I didn't have time to take on when they inquired
That's when I realized that I needed to give these people another chance to work with me!
Regardless of why we decided not to work together at the time, I guarantee you every single online business owner who contacted me has had shifts in their business since I last spoke with them.
That means that they may very well be in a place that they currently need Byte Bodega's support. (and who am I to hold them from that?! 😉)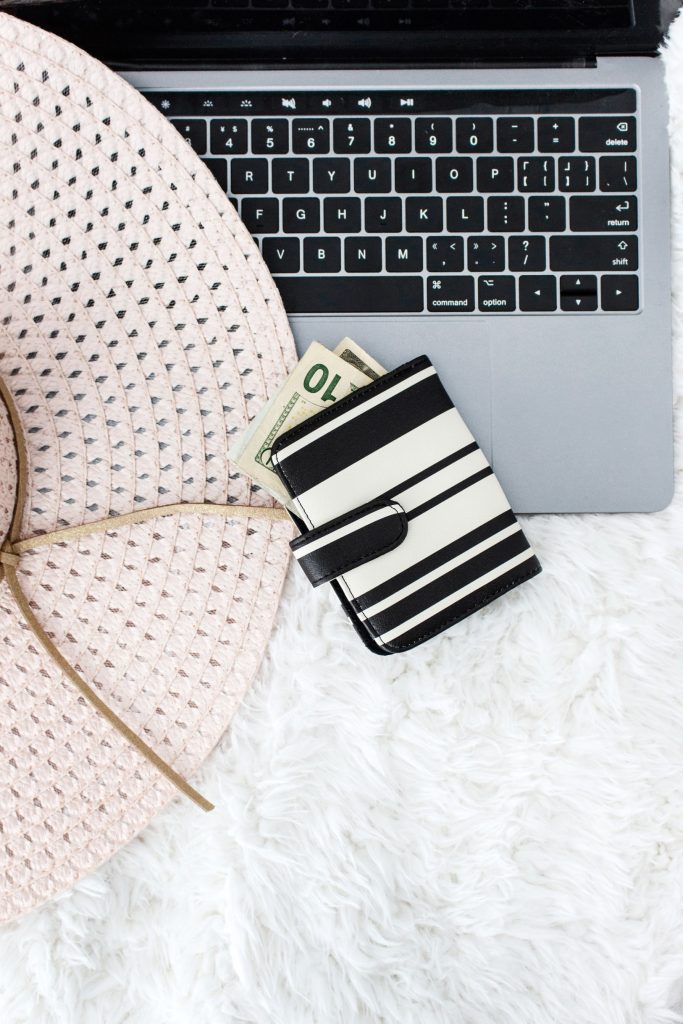 HOW TO SETUP THIS METHOD
Right when I started using Dubsado (yes, that's an affiliate link!). I setup a Zapier connection between Dubsado + Mailerlite (also an affiliate link!).
If you aren't familiar with these tools, here's the general lowdown:
Dubsado: Client Relationship Management Platform (processes inquiries, sending invoices, proposals, questionnaires, etc)
Mailerlite: Email Marketing Platform (sending email newsletters)
Zapier: Makes other softwares talk to each other (like Dubsado + Mailerlite)
So essentially what I'm doing here is telling Zapier that every time Dubsado processes a new inquiry from our Byte Bodega website, I want it to add that person's name and email to my email list in Mailerlite.
I've had this setup since I started my business, and it has slowly (and automatically) been collecting my client leads for me all together in one place. It hasn't taken any additional action from me since I set it up.
So now, I can send an email to potential clients that I've collected during the time I've been in business with Mailerlite whenever I have availability.
You can implement this with almost any software, so don't worry if you don't use Dubsado + Mailerlite. You can create this same process using Zapier whatever platforms you love to use.
DRAFTED ONE COLD CLIENT EMAIL
Once I realized it was time to send an email to potential clients, I got to work!
Since day one of Byte Bodega, I've been super adamant about sharing my services in a natural way. This means that I never, ever send cookie-cutter or unauthentic cold emails to potential clients.
Basically if it's an email I wouldn't want to get, I don't send it. So I took 30 minutes of my time to write an awesome email that I knew would catch people's attention.
I reintroduced myself to those that might not remember contacting me before and let them know that I currently had space available in my client roster for the first time in awhile.
I also included a button linking directly to my calendar so that if they were still interested in working with me, they could book a discovery call immediately.
Then I sent it off! …Wanna know what happened?
I instantly booked 3 consult calls that made an instant $1,200 in revenue. I also landed a monthly retainer client that would bring in $600 per month for the foreseeable future.
That's when this virtual assistant marketing strategy became one of my ride-or-die systems. With about 45 minutes of my time, I nearly remedied the entire fallback I had experienced on my client roster. Do not underestimate the power of sending an email to potential clients!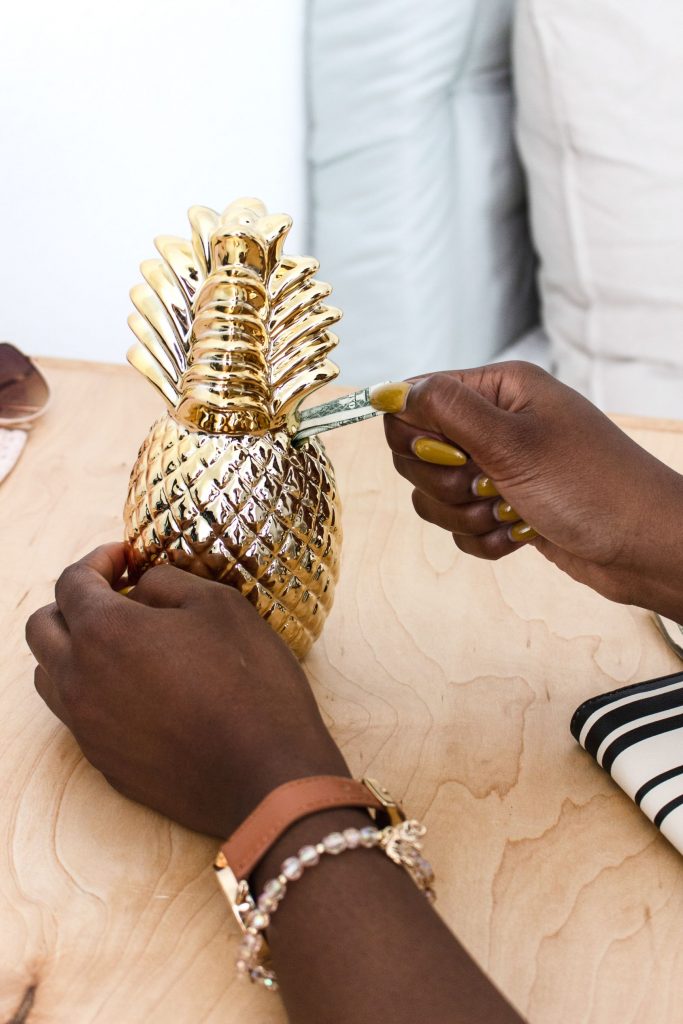 DON'T UNDERESTIMATE (RE)CONNECTIONS AS A NEWBIE
Like I said before, I know that this isn't going to be an immediate help to you if you're just getting started as a virtual assistant.
But it's important for you to put this system of automatically collecting your leads into one place NOW so that you can fallback on it later when… well, when shit hits the fan.
Always remember that just because someone wasn't a good fit before or might not have the budget to work with you currently – It doesn't mean that their situation won't change.
So always nurture and love on those people like you would your current paying clients, as they very well might become one down the road!
Do yourself a favor and put this system into place now as a new virtual assistant, because the 20 minutes it takes early on will pay off big time down the road.